You and your students may post comments in To-Do's. This provides an easy way to keep communication lines open between you and your students. A new post will be indicated by a blue or purple dialog bubble displayed in the To-Do (depending on which version of CustomCollegePlan they are accessing).
How will I know if the student has posted a comment?
When a student posts a comment, the blue dialog bubble will be displayed in their To-do list
A new update item will be listed in "CustomCollegePlan Updates Made by Students" located on your Students Main page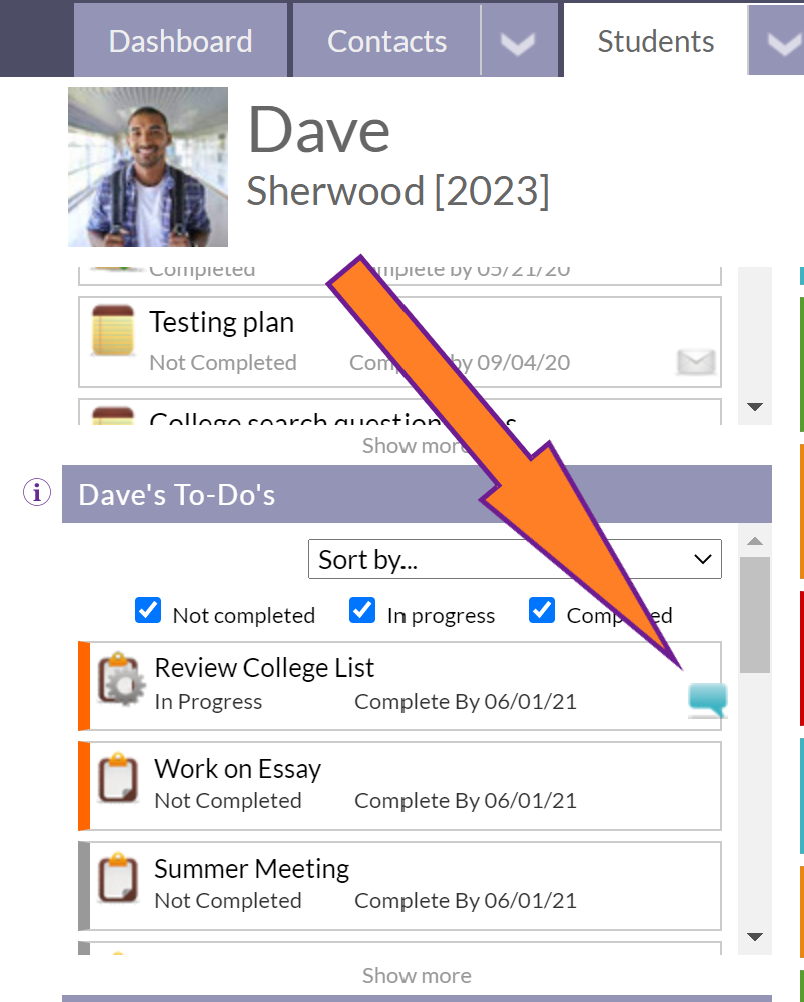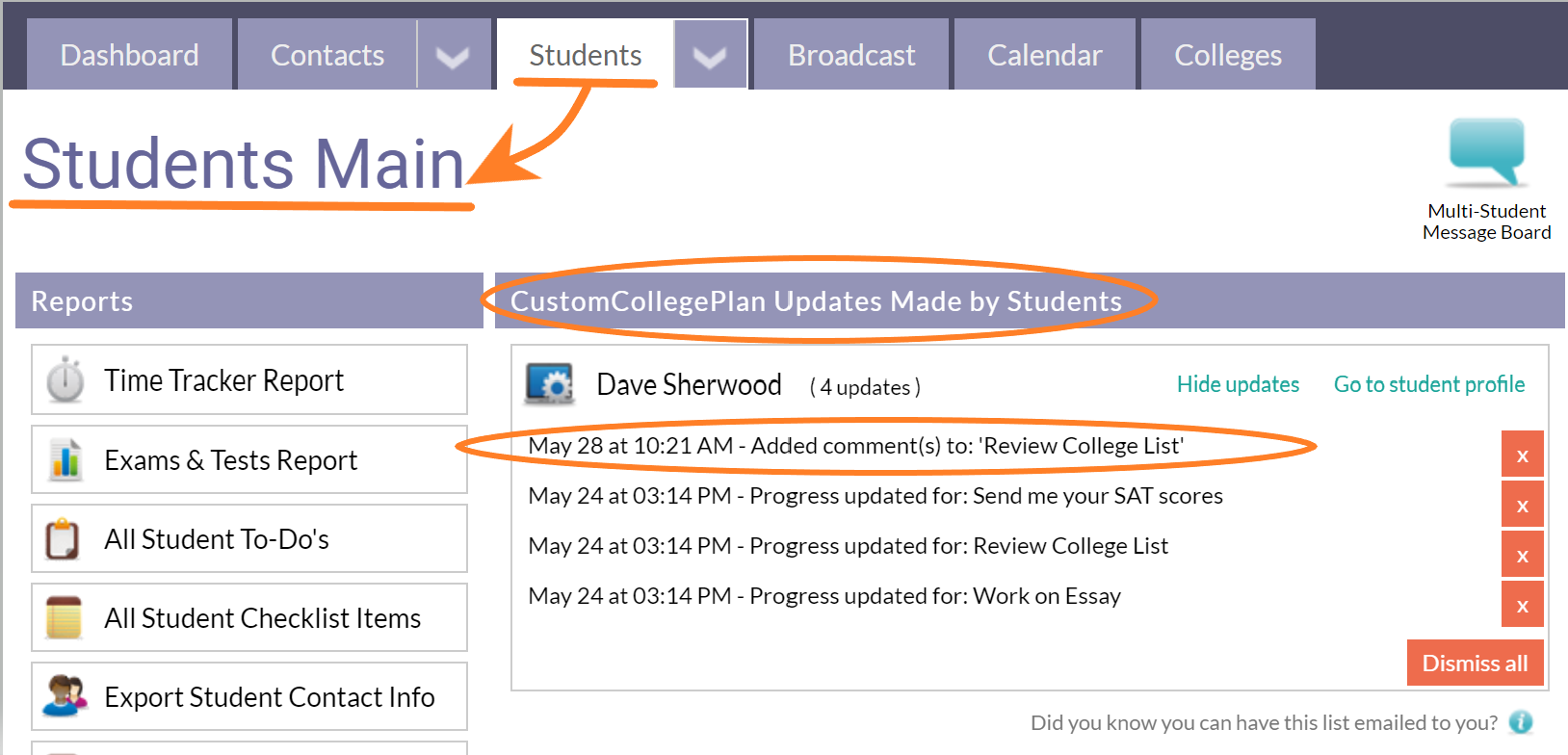 How will the student know that I have posted a comment?
CustomCollegePlan (the student portal) works on both desktop and mobile. The interface is slightly different depending on how the student is accessing their account.
Depending on the status of the to-do, it may be visible from both the Dashboard as well as within a tab in the left-hand navigation called "To-Dos".
When you post a comment, a purple dialog bubble will be displayed next to the to-do.
Note that students don't receive a text or email notification for To-Do comments. If you would like the student to see your updates immediately, we recommend you post a comment in the Conversation module prompting them to do so.
Desktop
Dashboard page: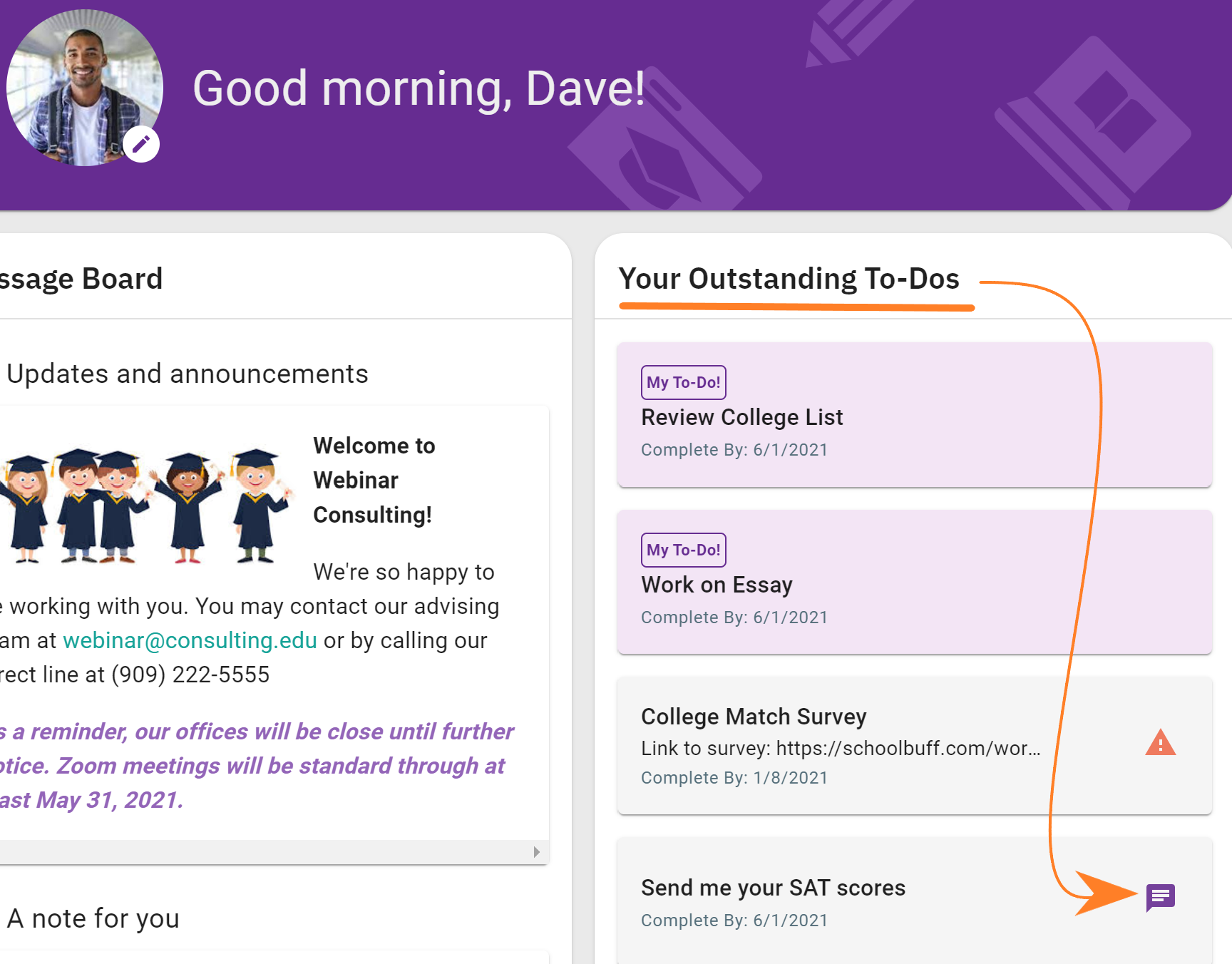 To-Dos page:
When the student opens the to-do, they can see your message and post a comment of their own: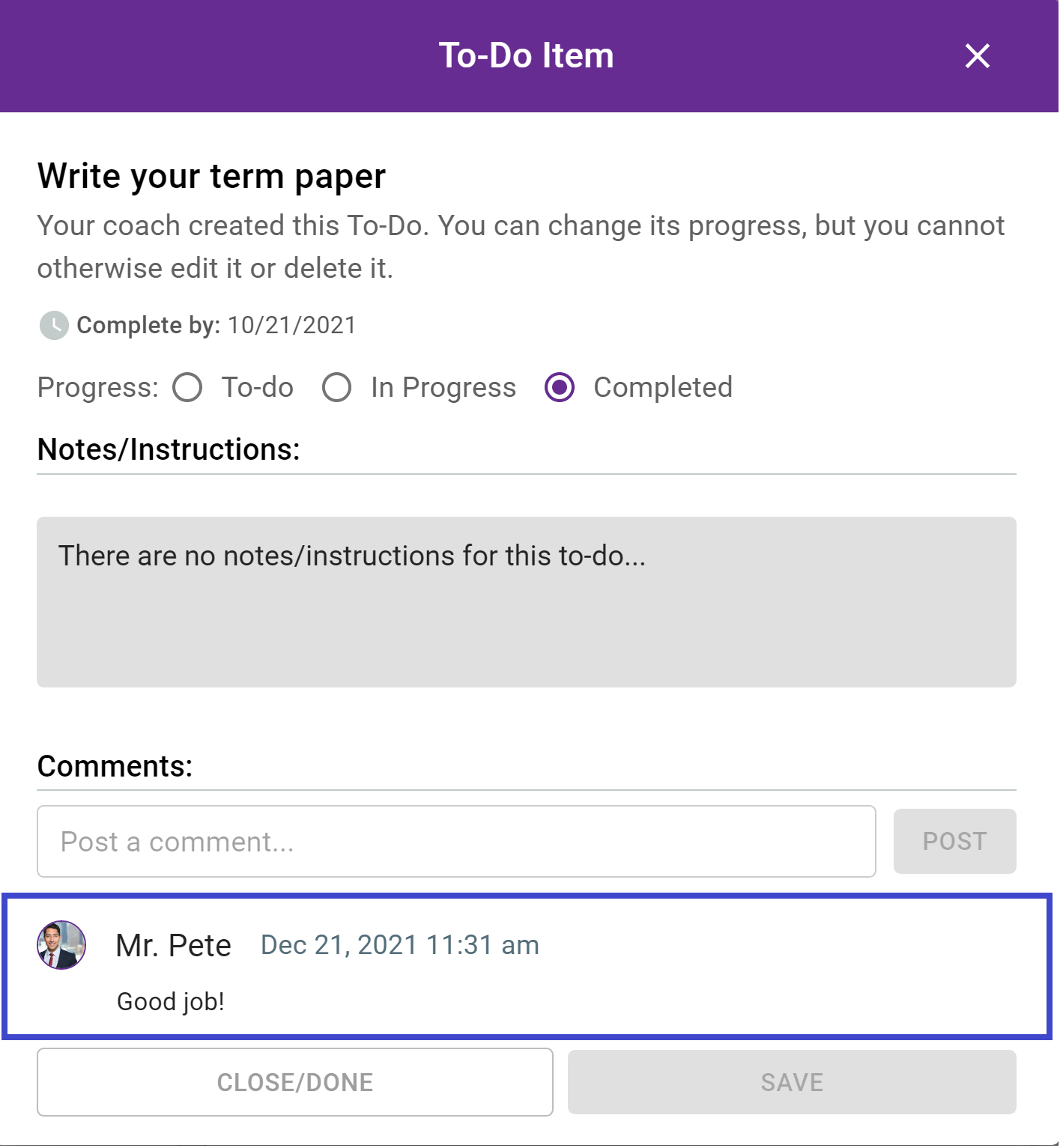 Mobile
Dashboard page: The student may need to scroll down below the Message Board in order to see the list of "Outstanding To-Dos" (if any).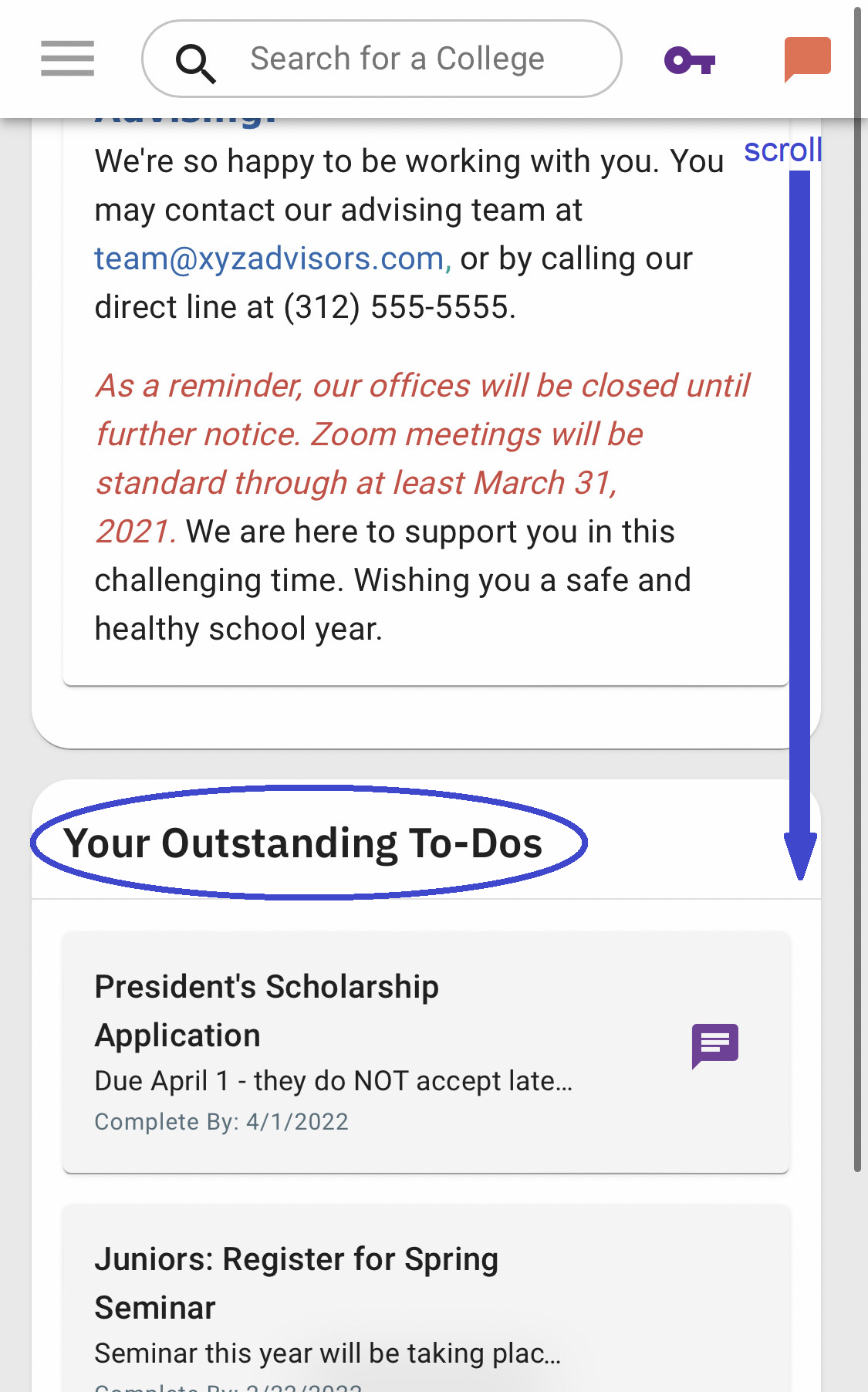 To-Dos page: Clicking the "hamburger menu" (3 lines in the upper left-hand corner) allows the student to go to the To-Dos page. Any To-Dos with unread comments will display a purple comment icon.