You can create templates for Student, Parent Contact, and Professional Contact notes. This article outlines the process of creating templates and importing them to new or existing notes. Some potential use cases for this feature:
Meeting Notes
Student welcome note
Parent onboarding

Terms of Service
Setting expectations
Creating a Note Template
To create a note template, navigate to either Students Main or Contacts Main and locate the Profile Note Templates button

You have the option to create a new template or edit existing templates. *IMPORTANT - if you work in a team account, only the original author of a template may edit a note template.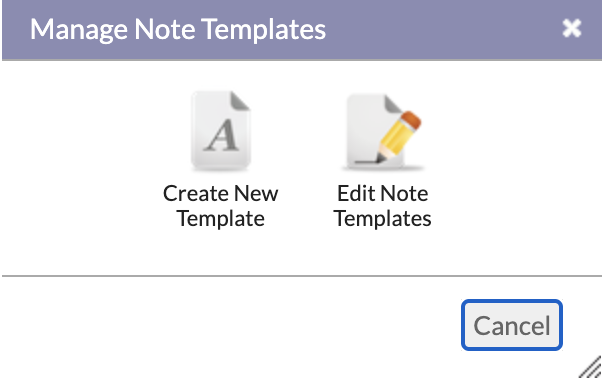 Create New Template - Title your note template and fill in the contents of the note for future use. Note that templates are accessible from both Students Main and Contacts Main. There is no distinction between template types. Templates added via Students Main are accessible on Contacts main, and vice versa.
Multi-consultant accounts - to make a note template available for import by teammates, toggle the Teammates may import this template? switch to the "On" position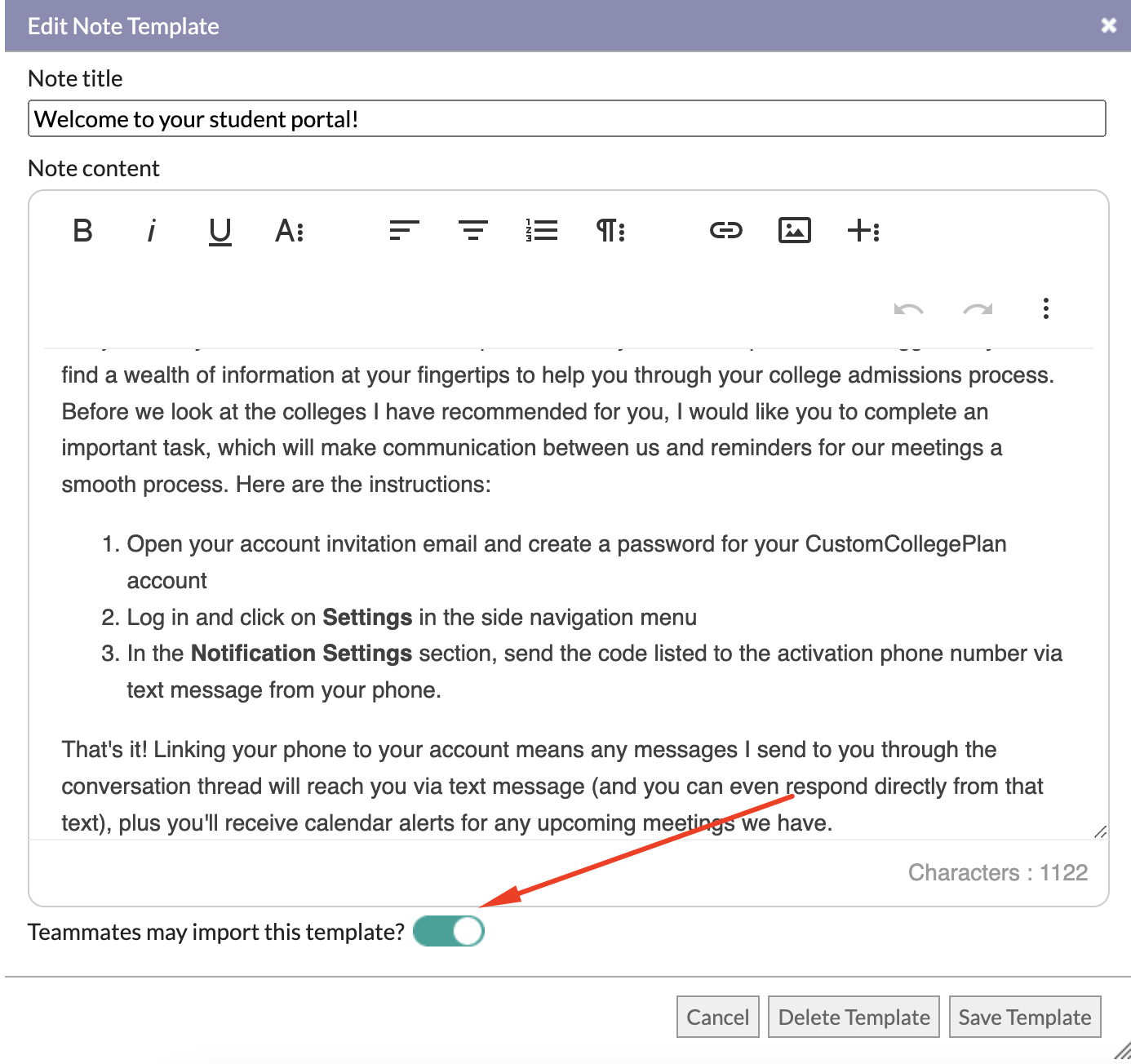 Importing Note Template(s)
From a new or existing student/contact profile note, click on the Import Template button.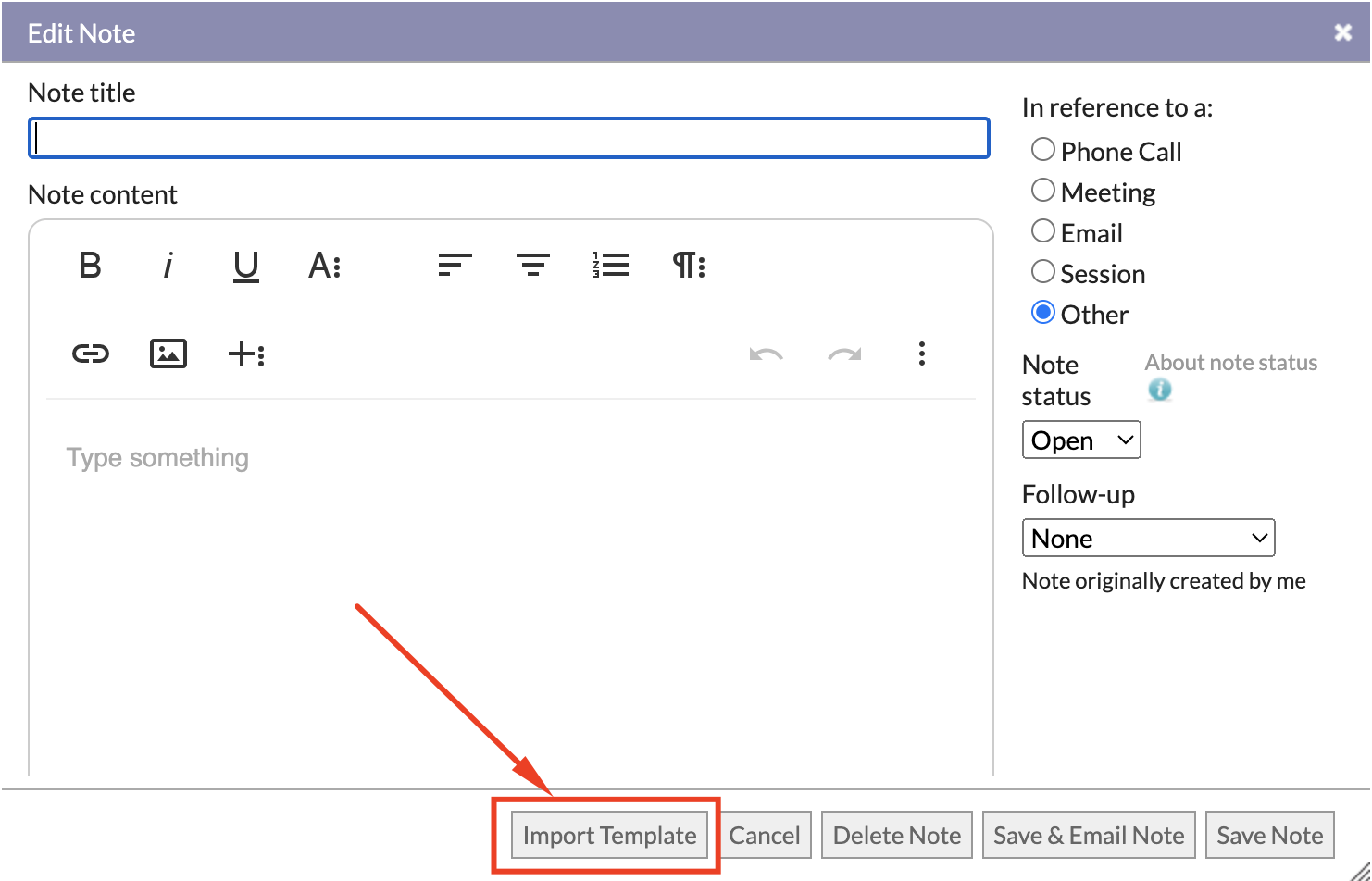 Select your desired template(s). You may import more than one template to your note. (Shared note templates are denoted with a team icon).