Test dates and scores may be added either by you or the student. If you or your students would like to add tests not included in the preloaded list, see "How do I add additional tests or exams to a Student's profile?".
For details on test dates and scores added by students, see "How does a student add a test date and/or test score?"
How to add or remove test dates to be displayed on a Student's profile
Navigate to the Student's profile and select "Edit Exam Test Scores" from the toolbar
Click on the green plus sign to add a test
To remove a test, simply click on the orange "X"
You may elect to have the test date displayed on the student calendar and to send a student alert reminder. See "How do I create Student calendar items and alerts for tests/exams?"

How to add or edit test scores
Navigate to the Student's profile and select "Edit Exam Test Scores" from the toolbar
Enter the score(s) of the test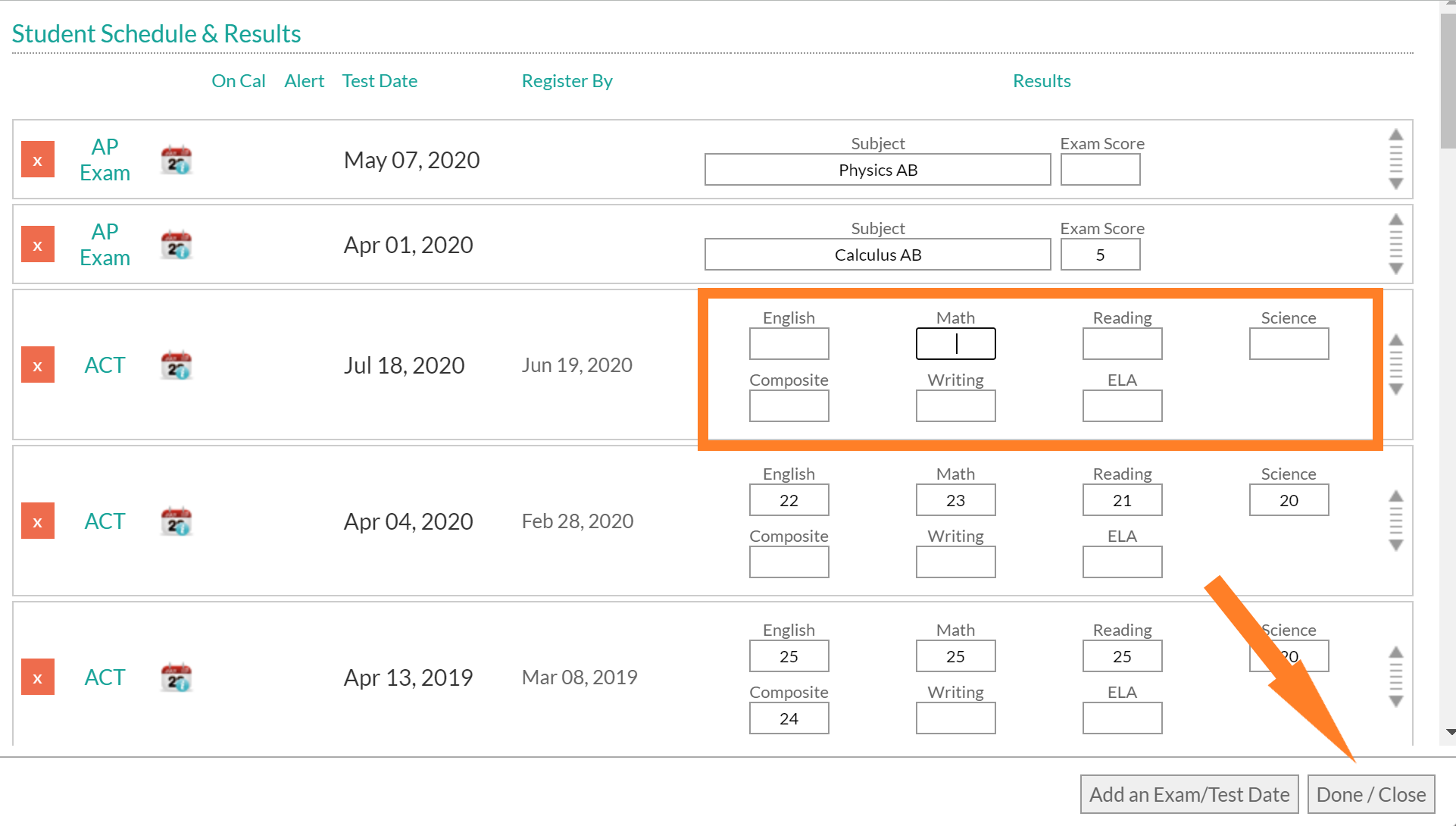 Note:
Changes are automatically saved
Change the sort order by dragging and dropping the test to the order of your choice