In a Student's profile the ACT, SAT and PSAT registration and test dates are preloaded. You and your students may add additional test dates and registration deadlines for other tests such as:
Add additional tests or exams
On a Student's profile select the "Edit Exam Test Scores" button from the toolbar
Click on the "Add an Exam/Test Date" button at the bottom of the window
In the dialog window "Add an Unlisted Exam/Testing Date", select the test "Type" from the dropdown list
From the calendar, select the Test Date and the Registration Deadline
Click on "Save Test Date"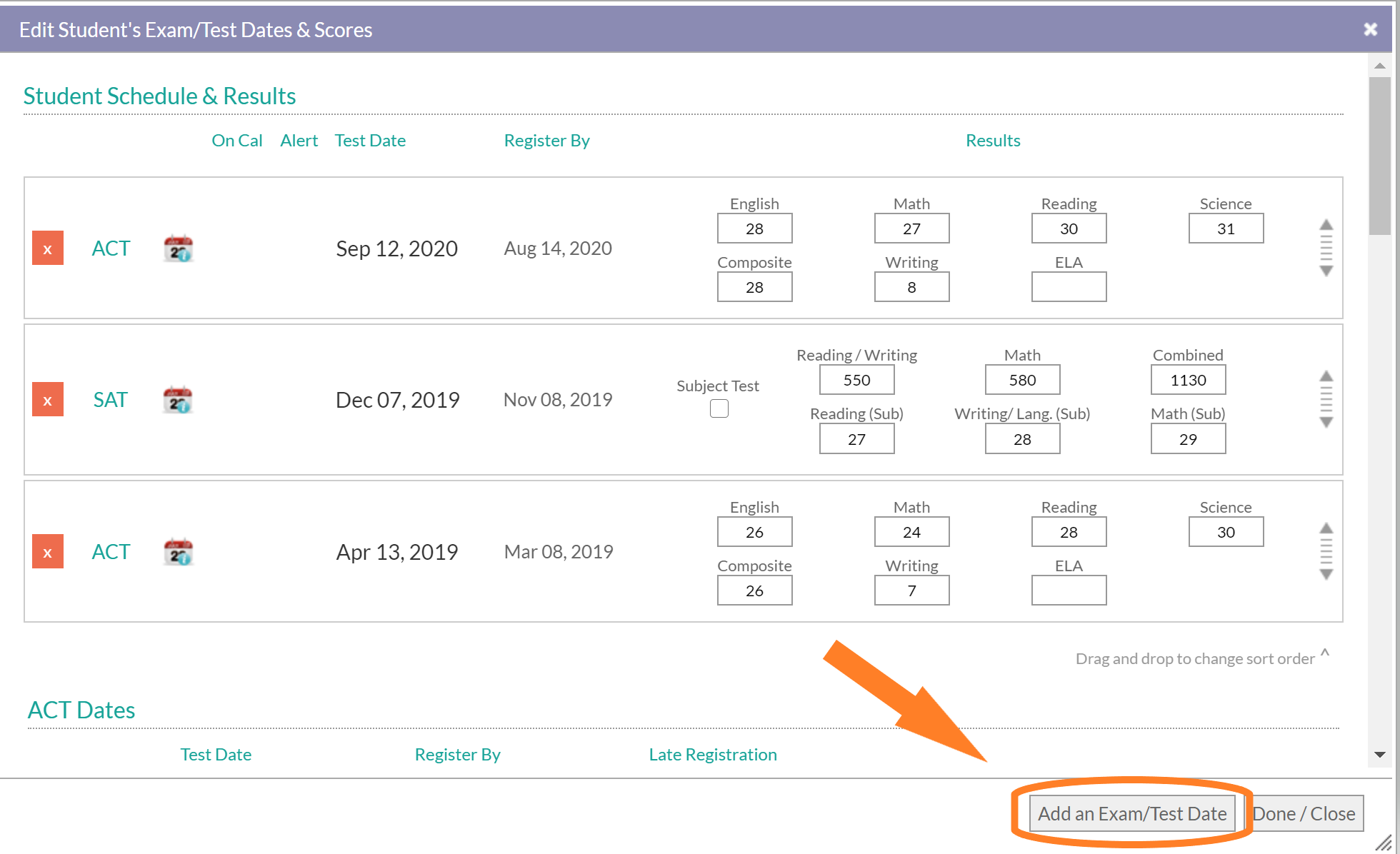 Display additional tests on the Student calendar
In order to have these dates displayed on the Student's calendar, you will need to take a couple of steps. For more information on how to display the test date on the student calendar and also set up a calendar alert, check out the article, "How do I create Student calendar items and alerts for test/exams?"