Students and consultants may log the First Choice and Alternate Choice Major for each school the student is applying to. For specifics on how consultants log this information, check out this video overview.
Students log their major choices via the Application Outline in CustomCollegePlan.
Adding Major Choices
When an application is marked as a Work in Progress, or Ready to Submit, students will see the option to add a First Choice and Alternate Choice Major.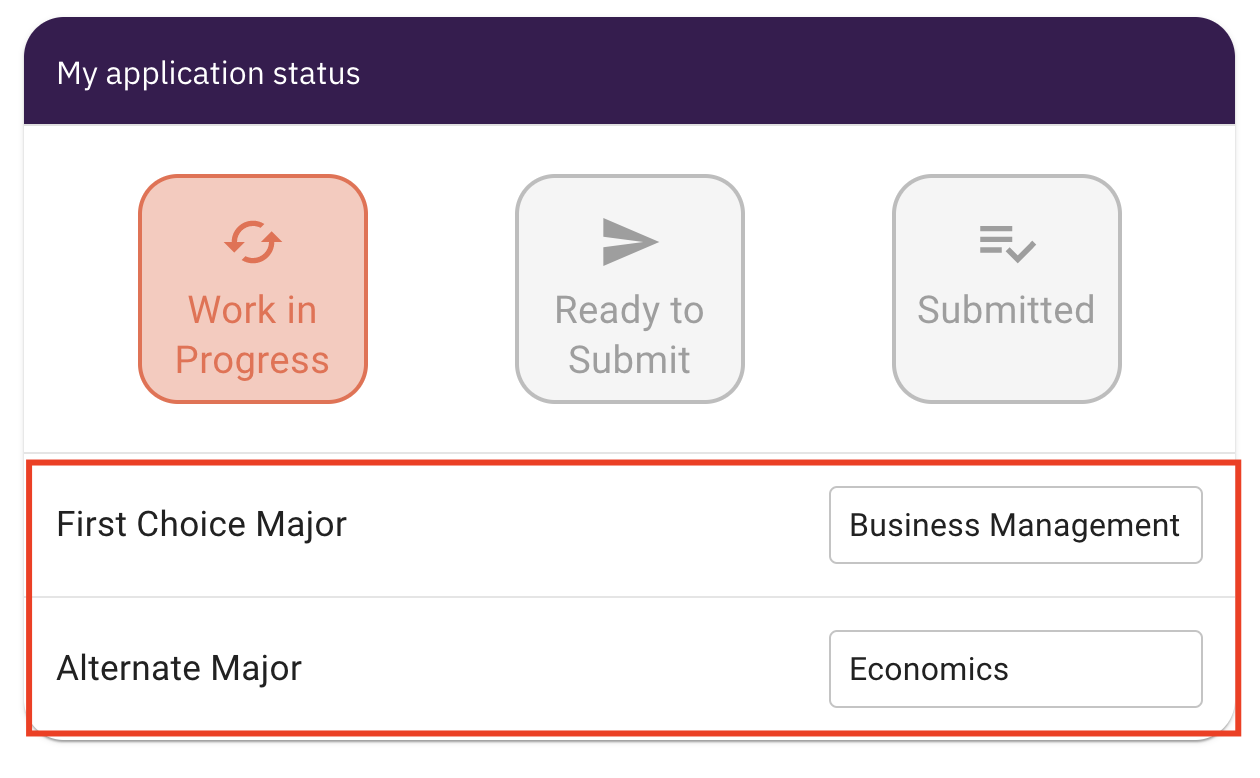 If this information has been entered by the consultant on the student's specific college profile in CollegePlannerPro, that information will automatically populate in CustomCollegePlan. Majors entered by students will also automatically populate on students' college profiles in CollegePlannerPro.
Logging Decisions by Major
Once an application has been submitted and an admission decision of "Accepted" is indicated, students will be prompted to indicate whether or not they were admitted as their First Choice or Alternate Choice Major.