This article is a part of our New Member Training Guide in the Application Tracking section. Navigate to the next article in the series by following the link at the bottom of this article or return to the New Member Training Guide homepage here.
First, let's take a look at the Account Settings for your students. Once a student's profile is enabled, you will see a button called "Account Settings" within the CustomCollegePlan.com Student Access section. Open Account Settings to view the option for "Application Outline viewable".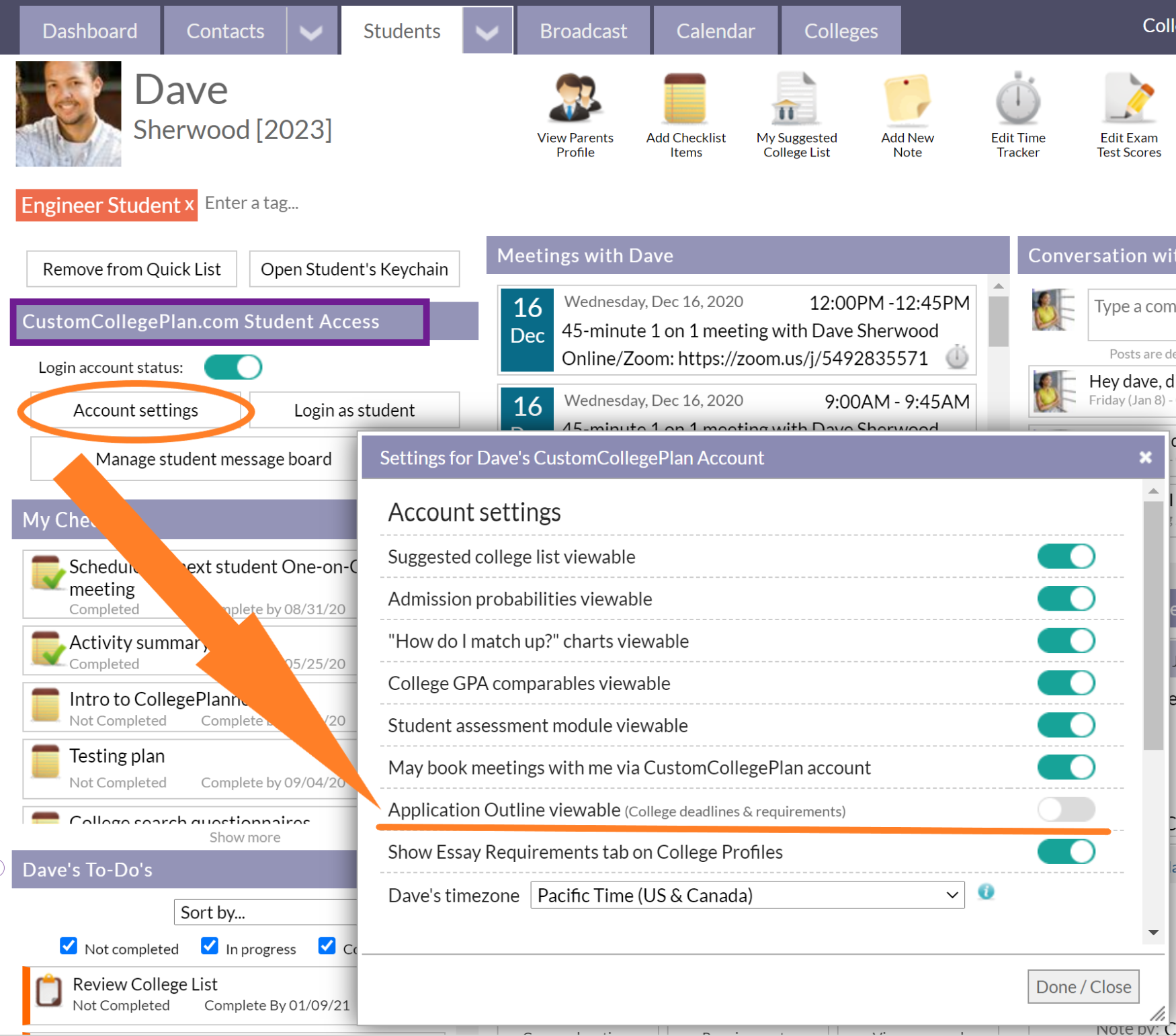 You have the option to make the "Application Outline" viewable or not viewable by your students. You may elect to make the "Application Outline" viewable by an entire class or for just specific students. You may also turn off the viewable option for any of your students.
What happens when I turn this on?
Students who have their Application Outline tab viewable will be able to see application requirements and deadlines associated with the colleges on their "My List of Colleges". Application requirements and deadlines for the colleges on the student's "My List of Colleges" will also be viewable on the student's calendar.
What does this look like for my students?
Anytime you want to see the student's view, we recommend using the "Login as student" button located just to the right of the Account Settings button on the student profile page. Then, within the student account find the "Application Outline" tab.
From here, you or your students can indicate their target deadline (i.e. Early Action, Regular Decision, Early Decision I or II, etc.). Learn more about our deadlines here - How do I import College deadlines into my account? On the Application Outline, students can also mark what they have completed and what they still have left to complete (see more on Application Requirements).
Your students may indicate the application status, or the "Admission results", for each of the colleges on their "My List" of colleges. The status may be modified by selecting a different icon. More detailed information may be added to track plans to attend, scholarships, and changes for deferred and wait-list statuses. For more information please see How do Students track the Admission Decision for each college?
Application Outline in CustomCollegePlan (the student account)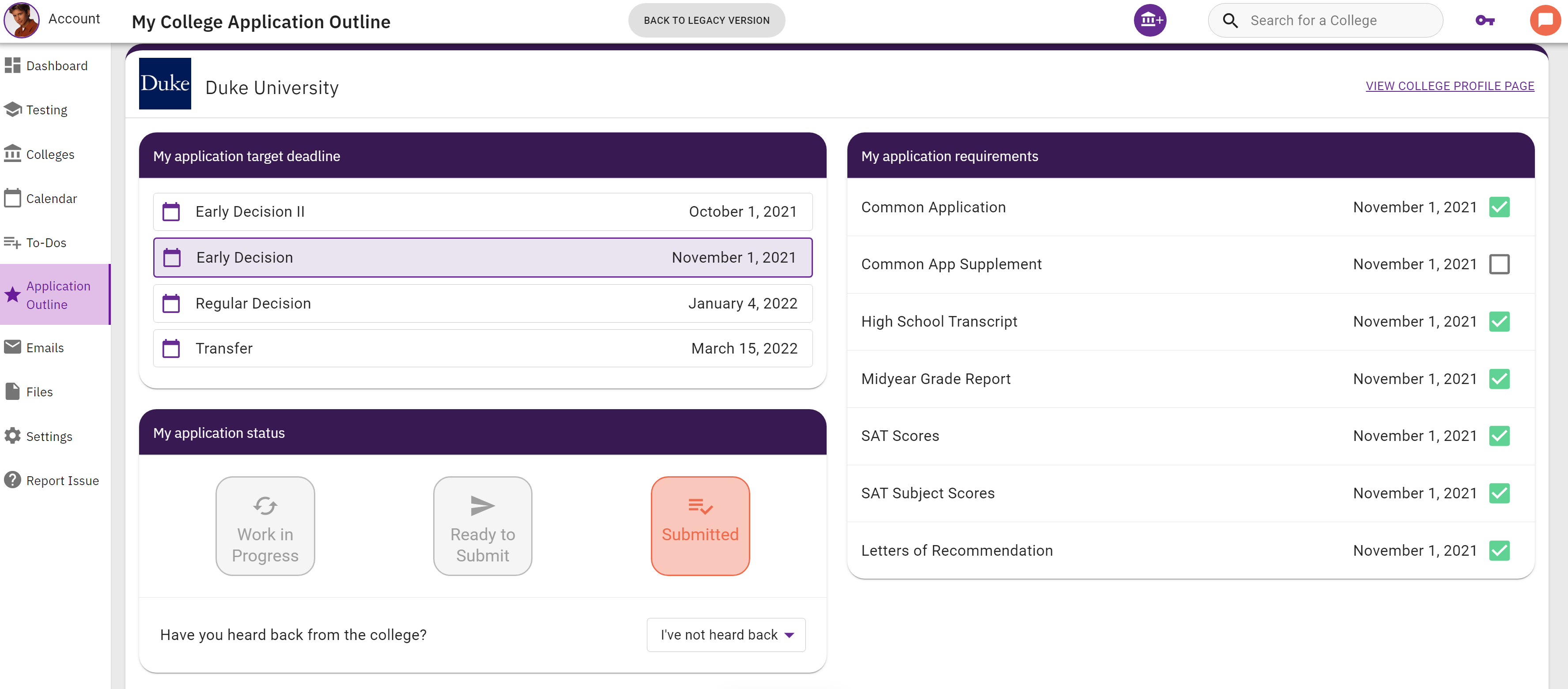 Lastly, students can change the sort order of this page either by Target Deadline or by the order of the "My List" of Colleges. Students can drag and drop the colleges on the "My List" of Colleges (on the Colleges tab) in any order they like, and the Application Outline may be sorted to mirror that order.
Application Outline list sort order

Important Note: Application Outline is switched off for all students by default. We want to make sure that you are only turning this on when you are ready for them to view this information so that it is as accurate as possible.