This article is a part of our New Member Training Guide in the Application Tracking section. Navigate to the next article in the series by following the link at the bottom of this article or return to the New Member Training Guide homepage here.
The application requirements are set by you for each college profile. They may be added to the college profile so that ALL students see them and they may be also customized on a student-by-student basis, as well, so they may be viewed by specific students. Once a requirement has been added, it will remain associated with that college profile. Unlike deadlines, these will not need to be changed annually unless the school changes its requirements.
The suggested way to add requirements is to add them to the college profile first. Then amend this as required for specific students.
Requirements listed in the "Quick Add" may be modified for all colleges. For more information on setting these defaults, see "How do I add Application Deadlines and Requirements to the "Quick Add" list?"
How to add a Requirement from "Quick Add"
1. Navigate to a college profile and select the "Students, Deadlines & Requirements" tab
2. Select "Show quick" to add requirements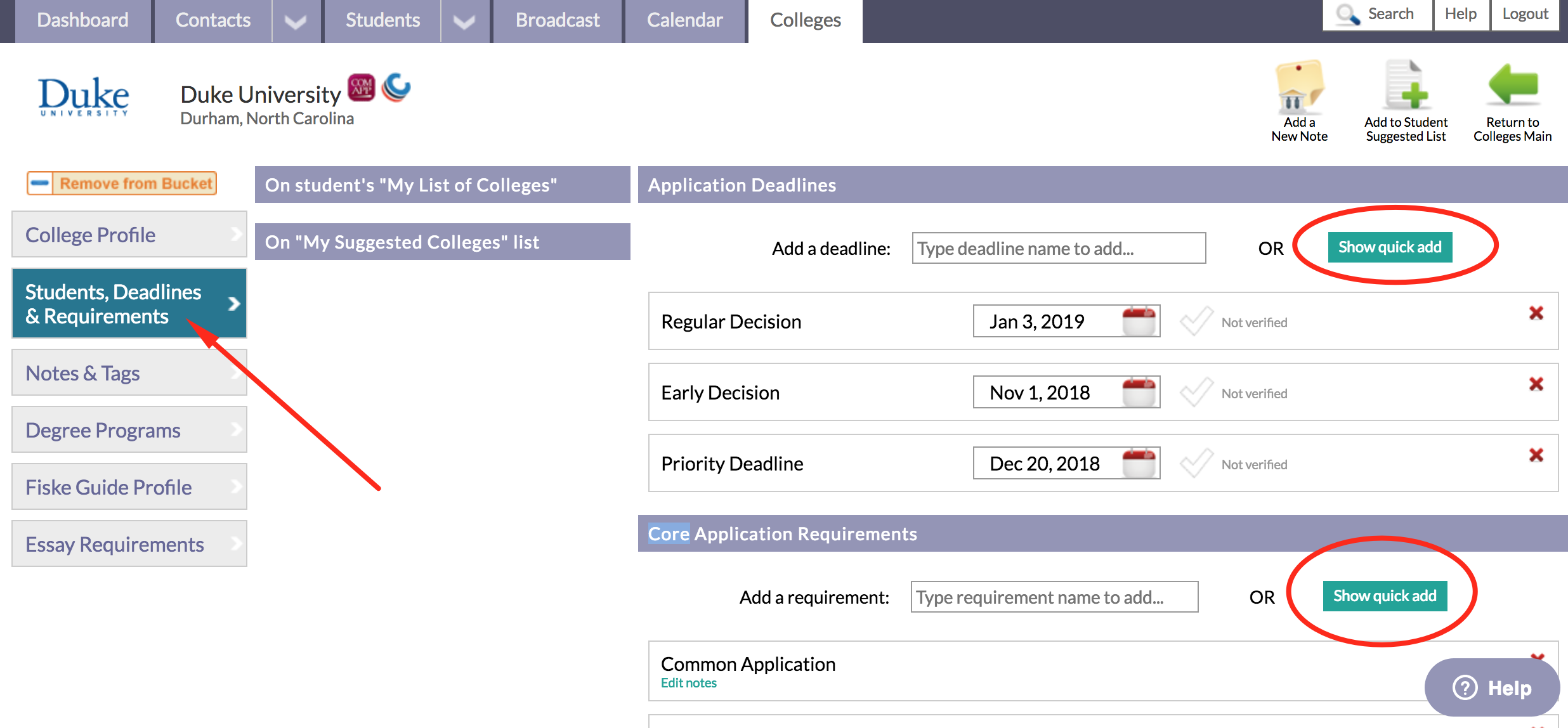 3. Click the green + icon to add requirements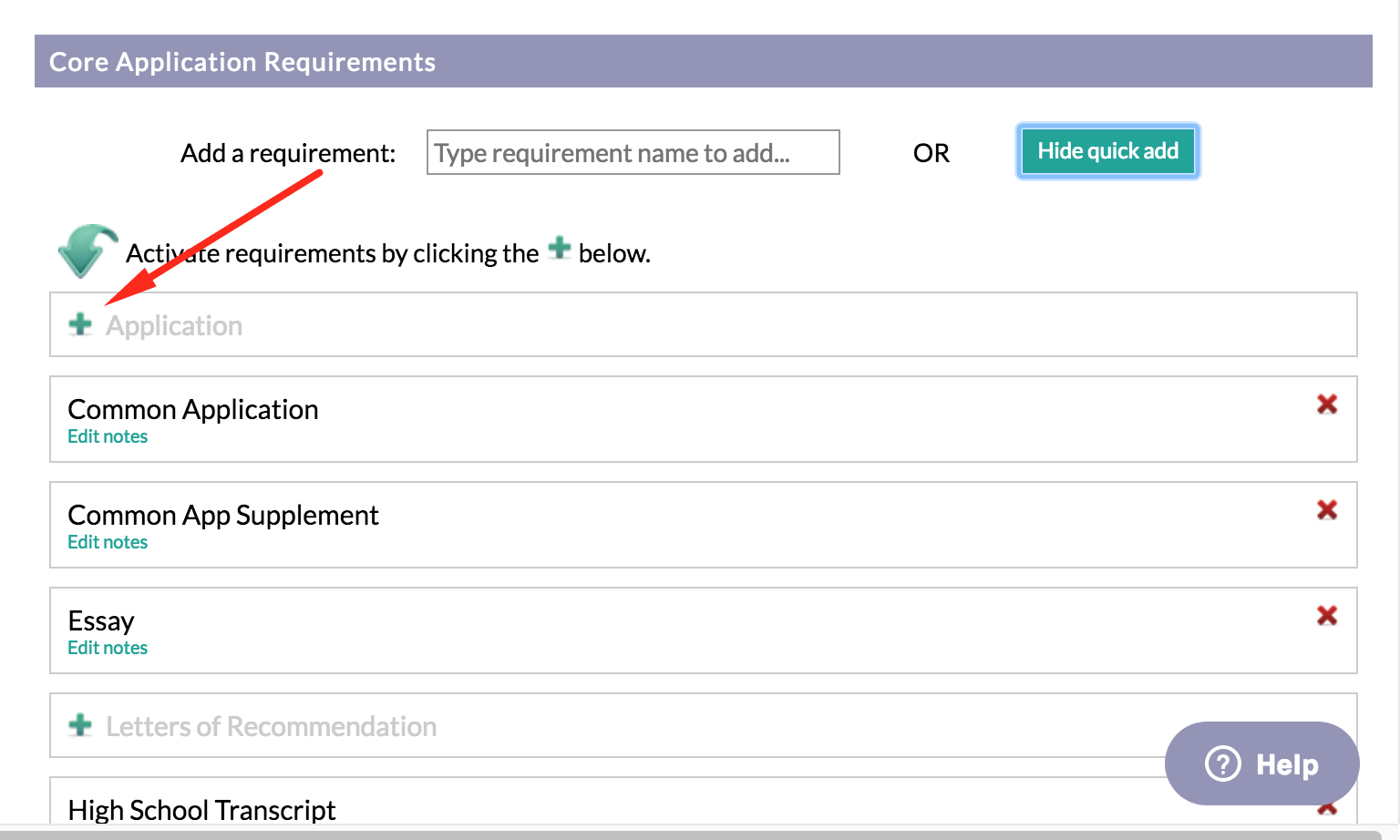 How to add a New Requirement
Navigate to a college profile and select the "Students, Deadlines & Requirements" tab
Type in the requirement name in "Add a requirement" text box
Click "+Add as new requirement"
Note: this requirement will also be added to "Quick Add" for future additions for all colleges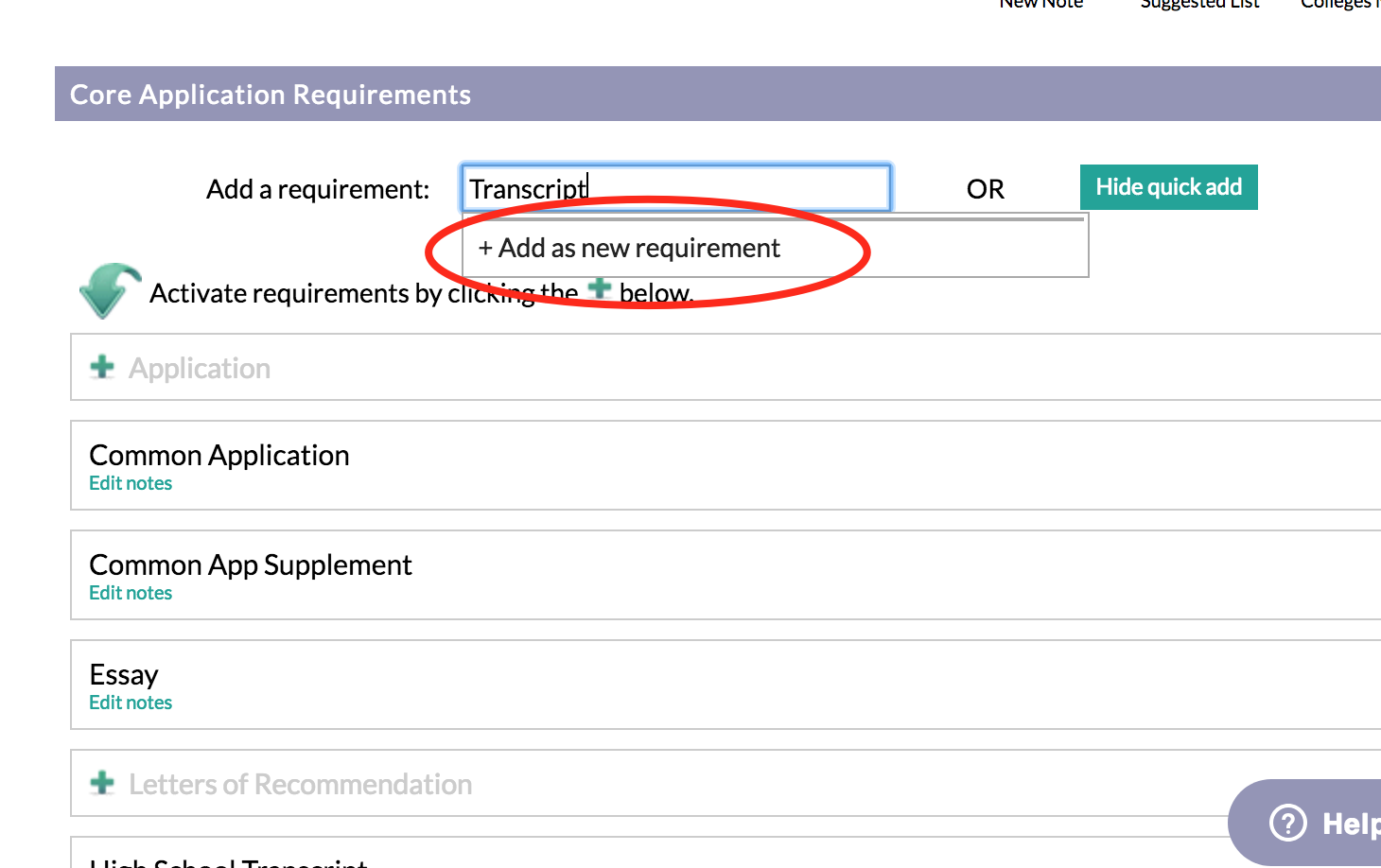 Other Requirement types
If you would like to add an application requirement with a stand-alone deadline, separate from the core application deadline (i.e. Interview, FAFSA) then you will want to create this in the "Other Requirements" section. You are then given the option to select the appropriate date your students will adhere to.