Students may add their own To-Do items from the new student version only. To get to the new version, students can simply click the grey banner at the top of the page when logged into the current version of their account.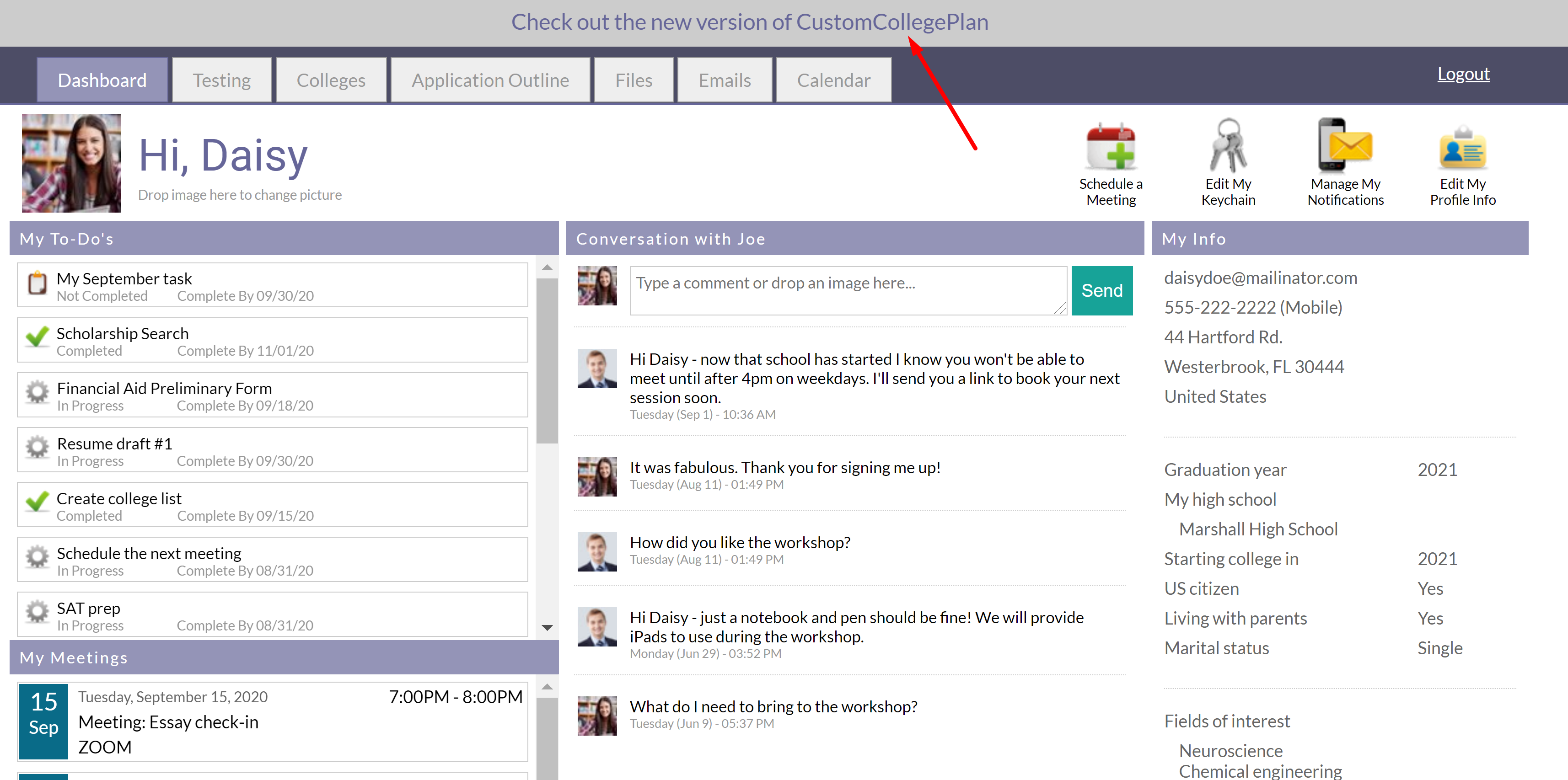 Once logged into the new version, select the To-Dos tab on the left. The option to add a To-Do is the purple button to the left of the search bar: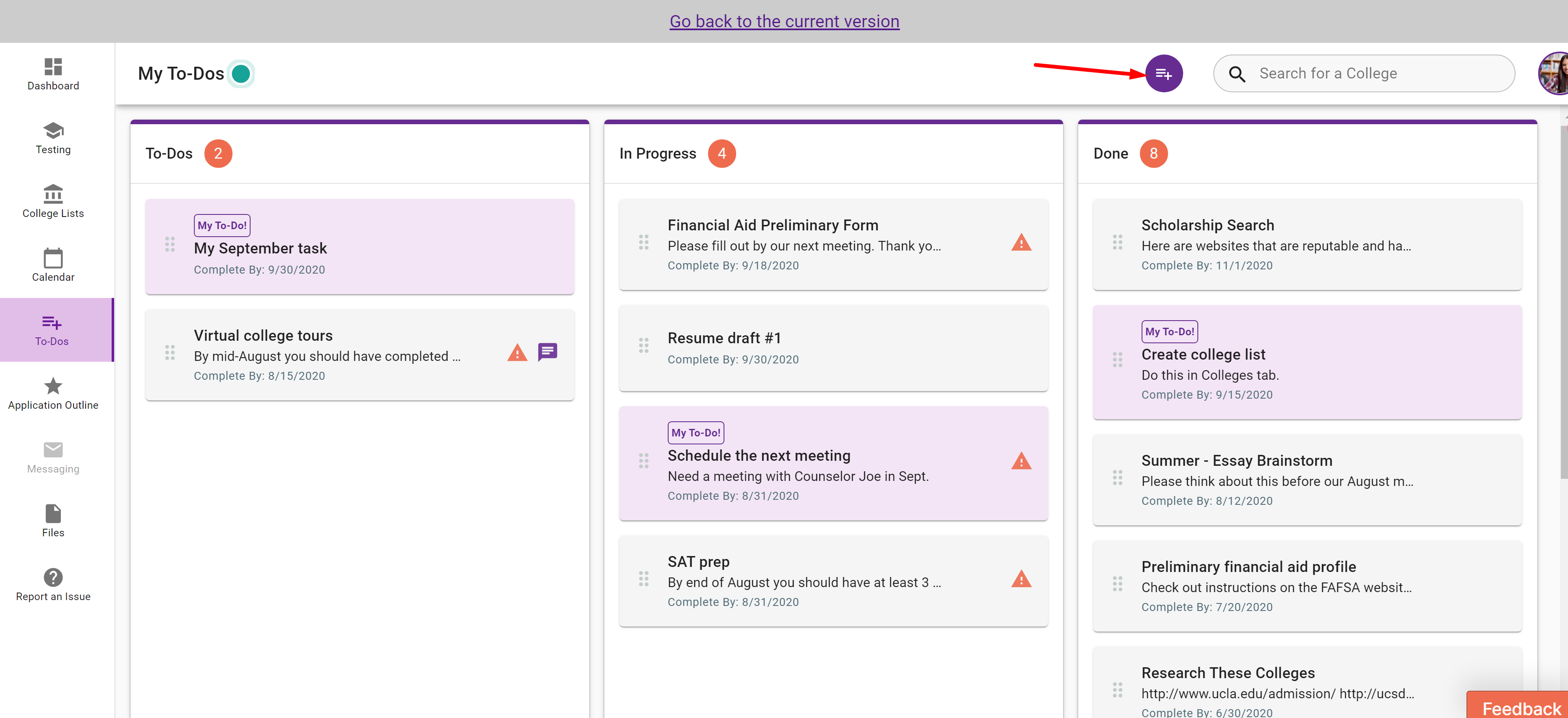 Students may add, edit, and delete their own To-Dos. However, they cannot rearrange the order of To-Do items or edit/delete consultant-created items (this is controlled by the consultant).
On the consultant side of the platform, any student-created To-Dos will receive an orange label, while consultant-created To-Dos will receive a grey label.