Once you have created a calendar event, you may now send it as an email to the contact(s). An email address needs to be included in the parent profiles in order to set up an email alert. For more information on setting up calendar events, see "How do I create calendar events and alerts?"
How to email a calendar event notification created for Contacts/Parents:
From the Contact's Profile, click in the Calendar item (either displayed on the contact profile or on your calendar)
Click on "Send Email"
Select recipients (one or both parents)
To see email, click "Preview Message"
Click "Send Email"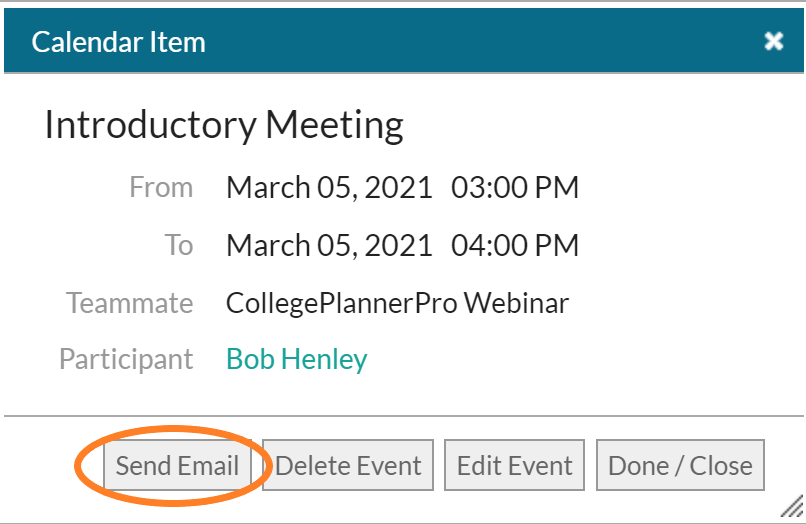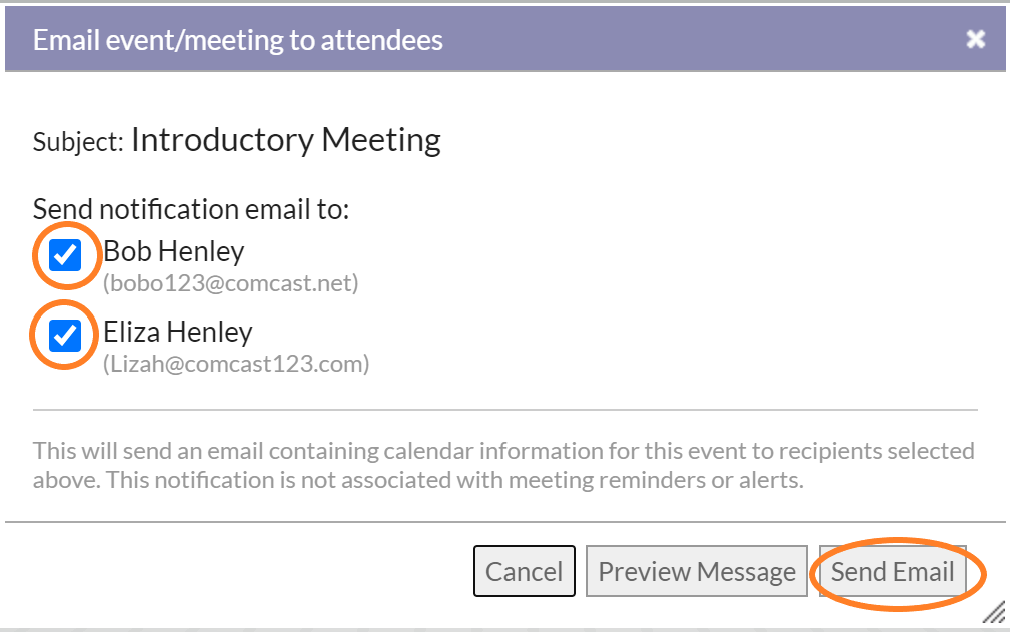 Helpful (related) articles: