Please note: We strongly recommend linking your calendar from a desktop/laptop computer, as opposed to a mobile device or tablet. Some 3rd party calendars do not support creating new calendar subscriptions from mobile devices.
Official instructions and troubleshooting tips from Google can be found here.
If experiencing difficulty with events populating in your Google Calendar, see: Why don't calendar events show up immediately on my Google Calendar?
Video Guide
Step-by-step Instructions
Copy the calendar subscription URL for your CollegePlannerPro calendar by following Step 1 in: How do I link my CollegePlannerPro calendar with another calendar?
Log in to your Google Calendar account. When viewing the calendar main screen you will see in the left-hand panel a section called, "Other calendars." Click the plus sign "+" next to "Other calendars", then "From URL".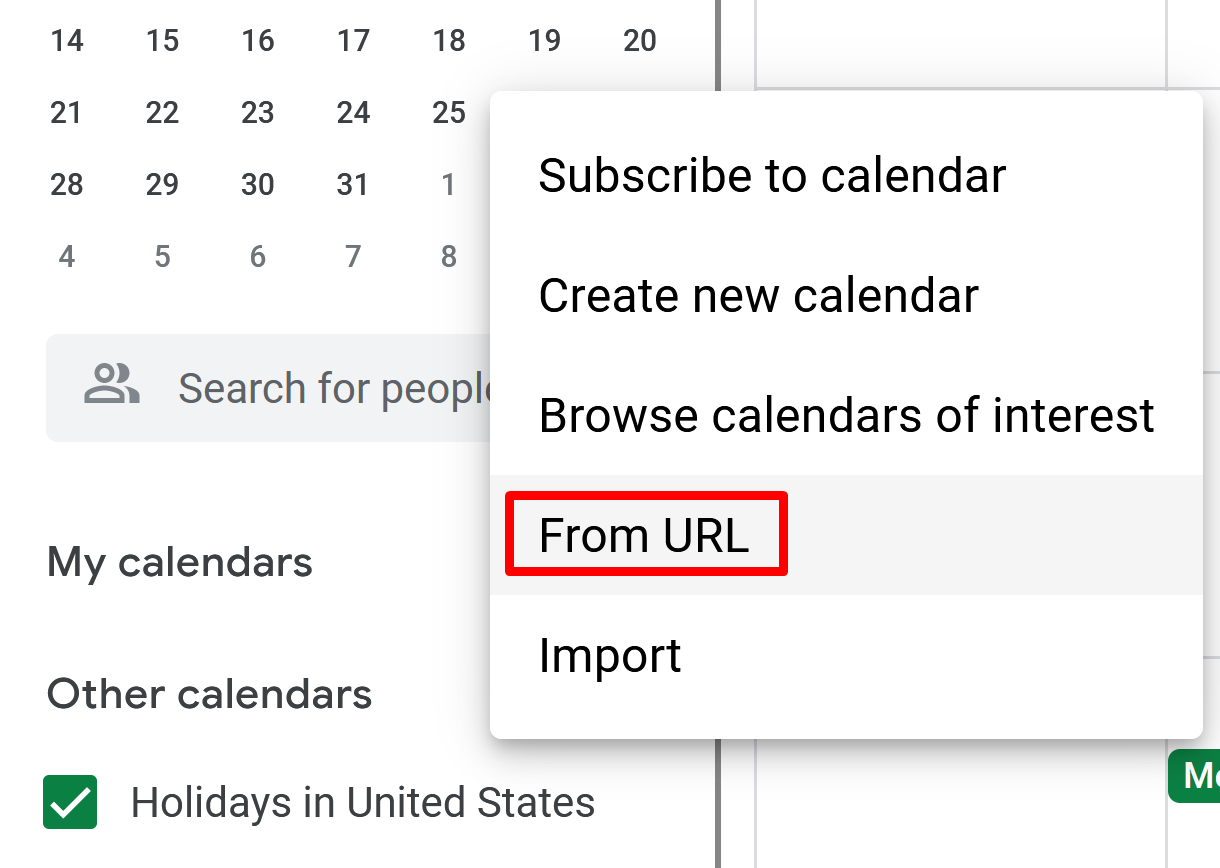 Paste the copied URL from step one into the "URL of calendar" field, and click "Add Calendar".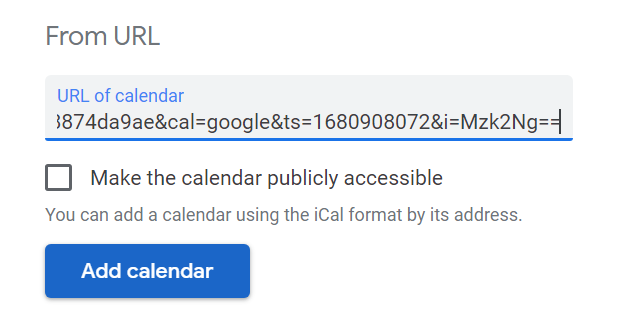 Your CollegePlannerPro calendar will now appear under "Other calendars".