In order to view your iCloud calendar events in CollegePlannerPro, you'll need to create an "app-specific password" in your iCloud account. To retrieve your app-specific password:
Sign in to https://appleid.apple.com/.
From the Sign-In and Security page, click App-Specific Passwords.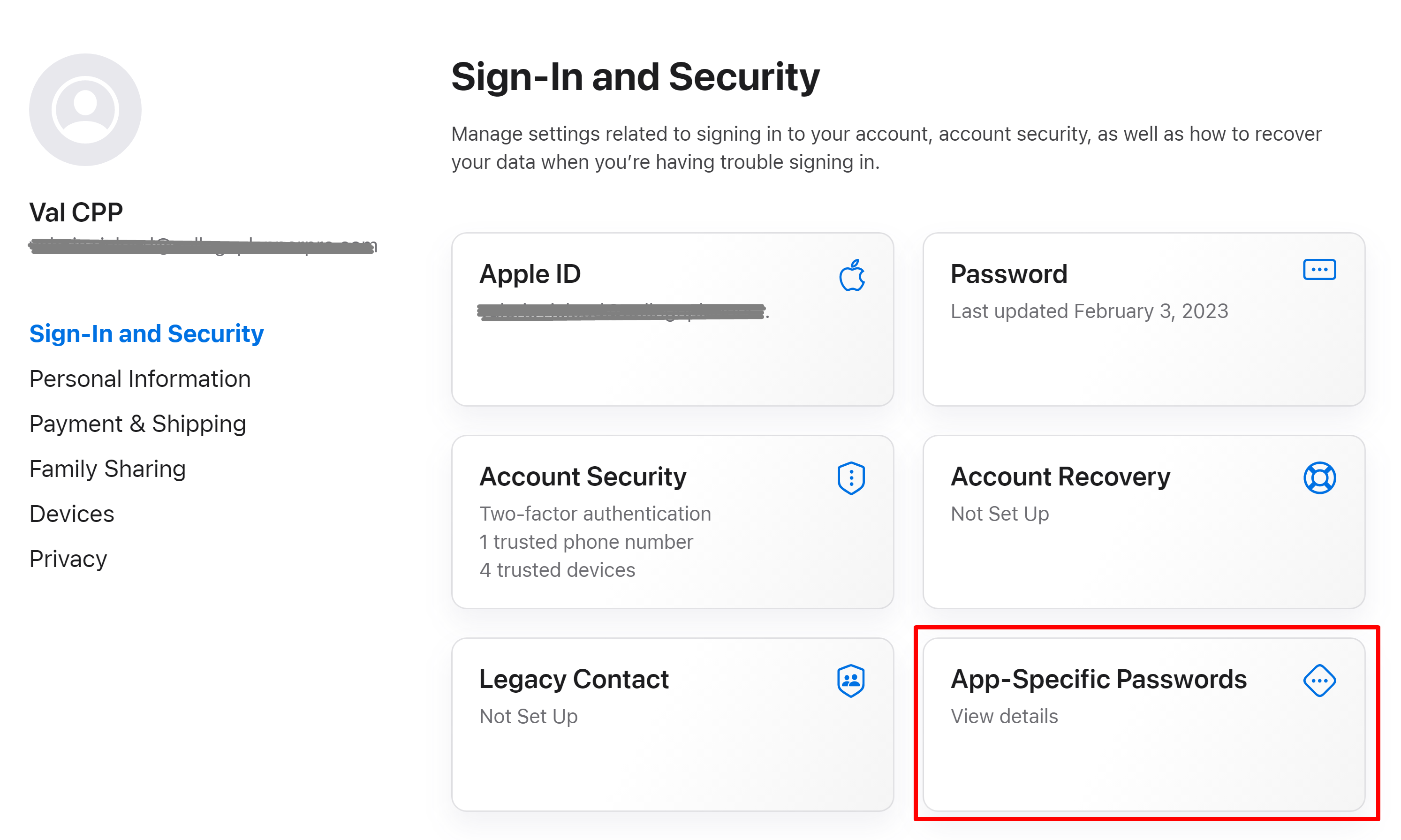 Click the + sign to generate a new app-specific password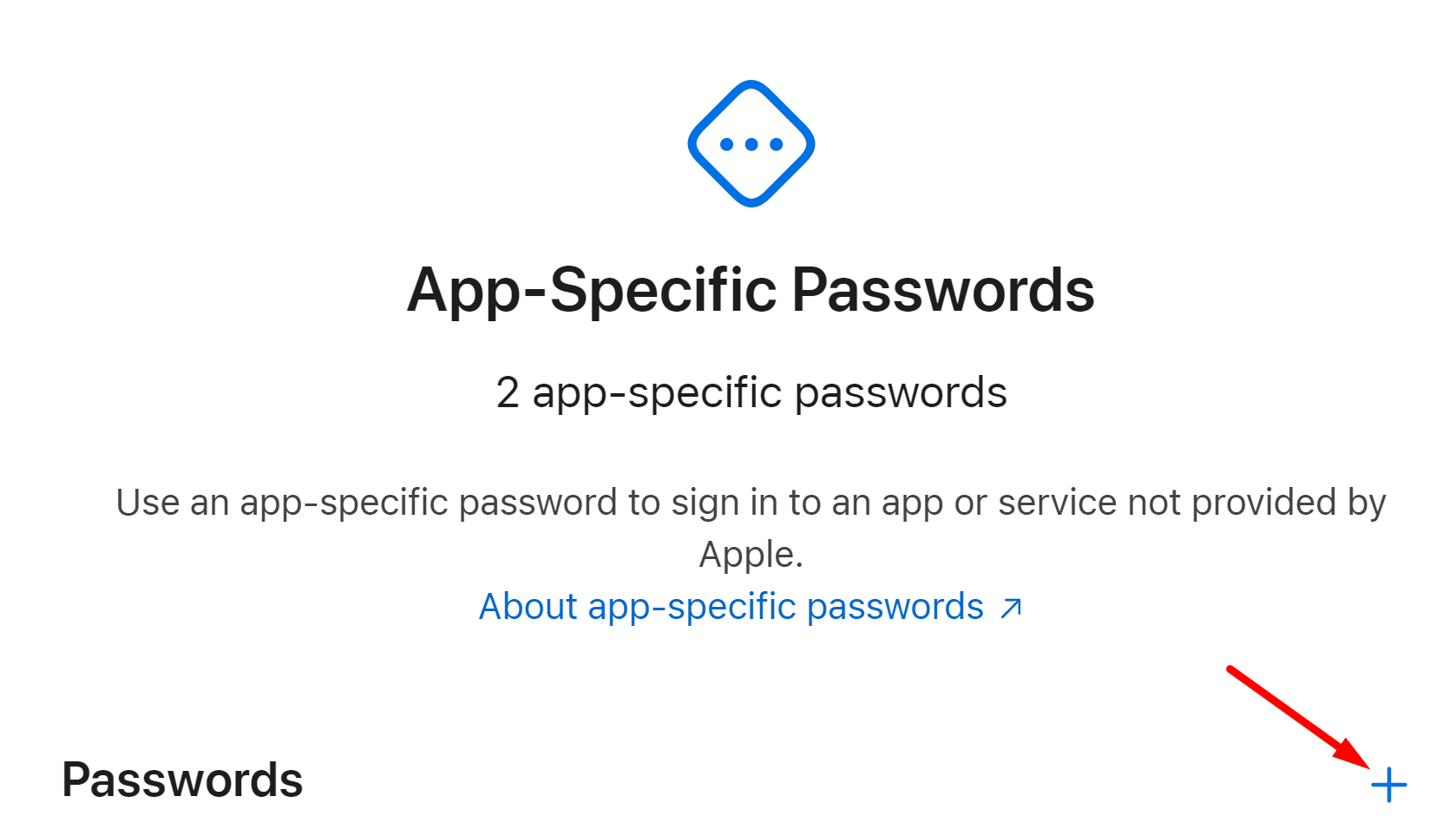 Enter a password label (for example, "CollegePlannerPro"). Select

 

Create

.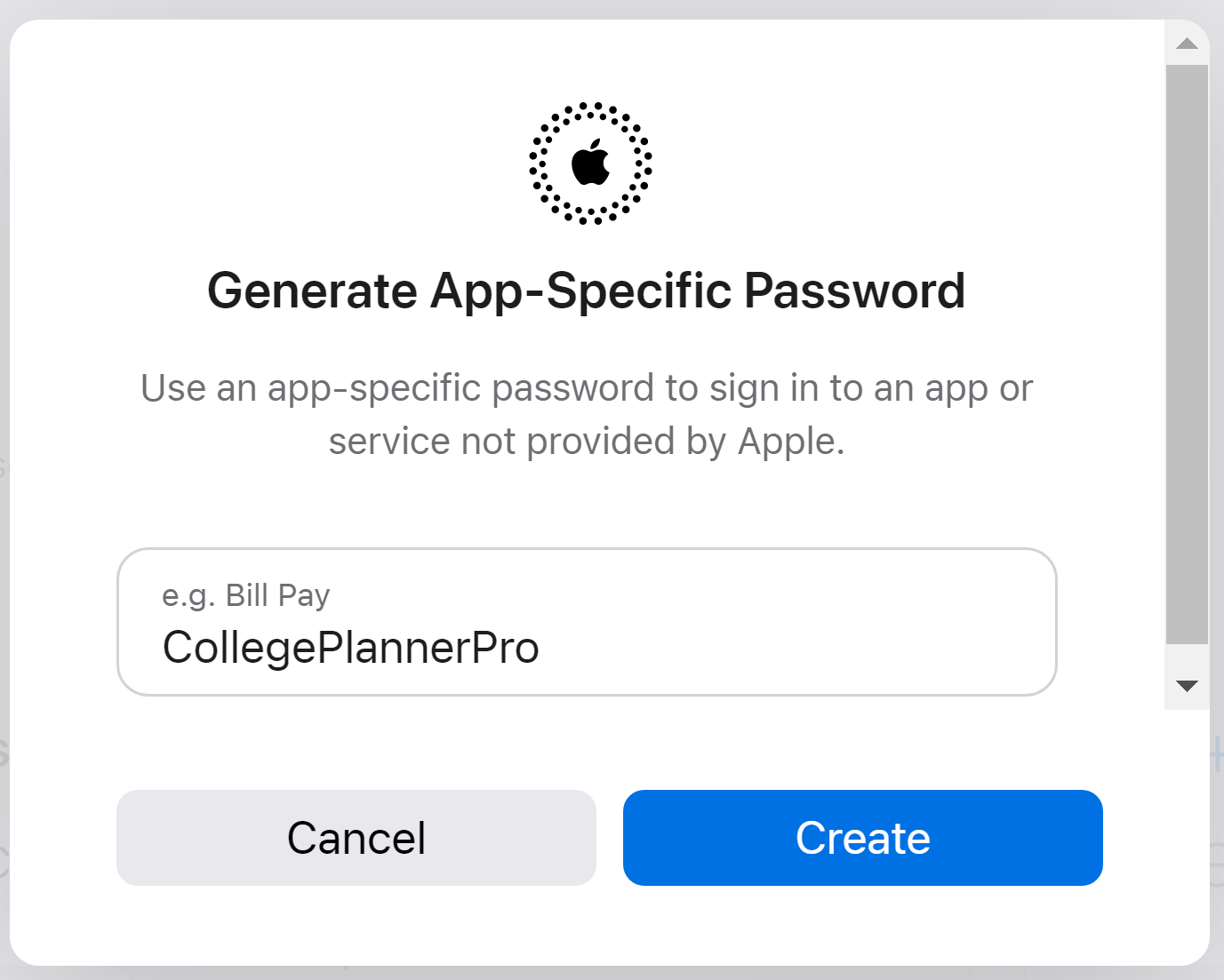 You'll be asked to confirm your iCloud password in order to generate your app-specific password.
Your new app-specific password for CollegePlannerPro will be displayed. You will need to immediately write this down or add it to your password manager of choice, as you will not be able to retrieve it again after closing. Note that the password is case sensitive and the dashes should be included.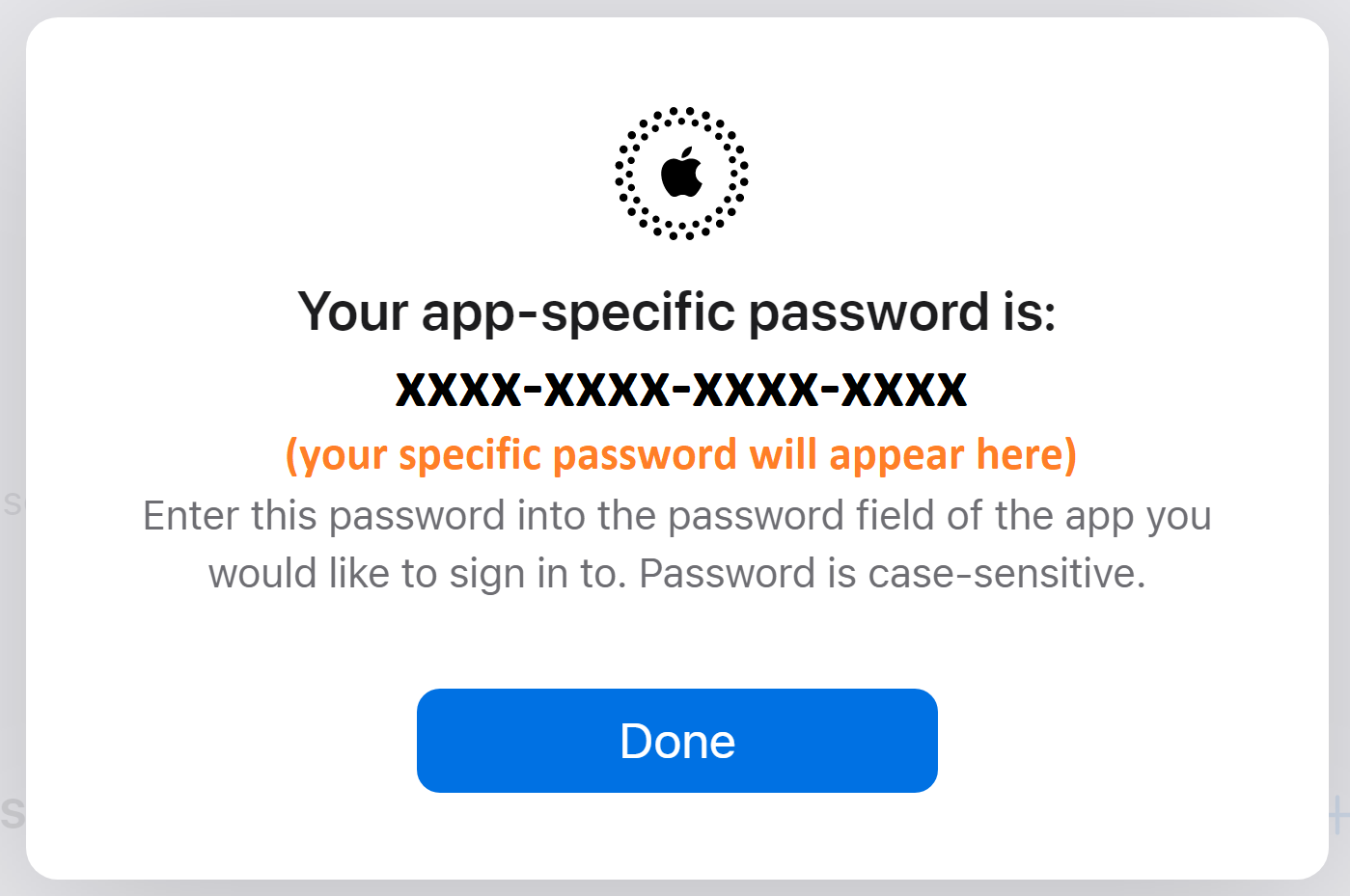 Return to the Cronofy authorization page in CollegePlannerPro ("Connect/Manage Calendars") and use this app-specific password when connecting your iCloud account.