Multi-Student To-Do's are like individual student to-do's, however, when creating or editing the to-do you may assign them to more than one student. Multi-Student To-Do's will appear on each assigned student's profile screen alongside their individually assigned to-do's. Students will not know the difference (i.e. they won't know that a Multi-Student to-do is assigned to other students).

How to create a multi-student to-do
1. Navigate to "Students Main" and select "Add Multi-Student To-Do" from the toolbar
2. Enter a Title and Complete By Date
3. You may add Notes/Instructions and a Start Date (optional)
4. Add at least one student (see tips listed below)
5. Click, "Save To-Do"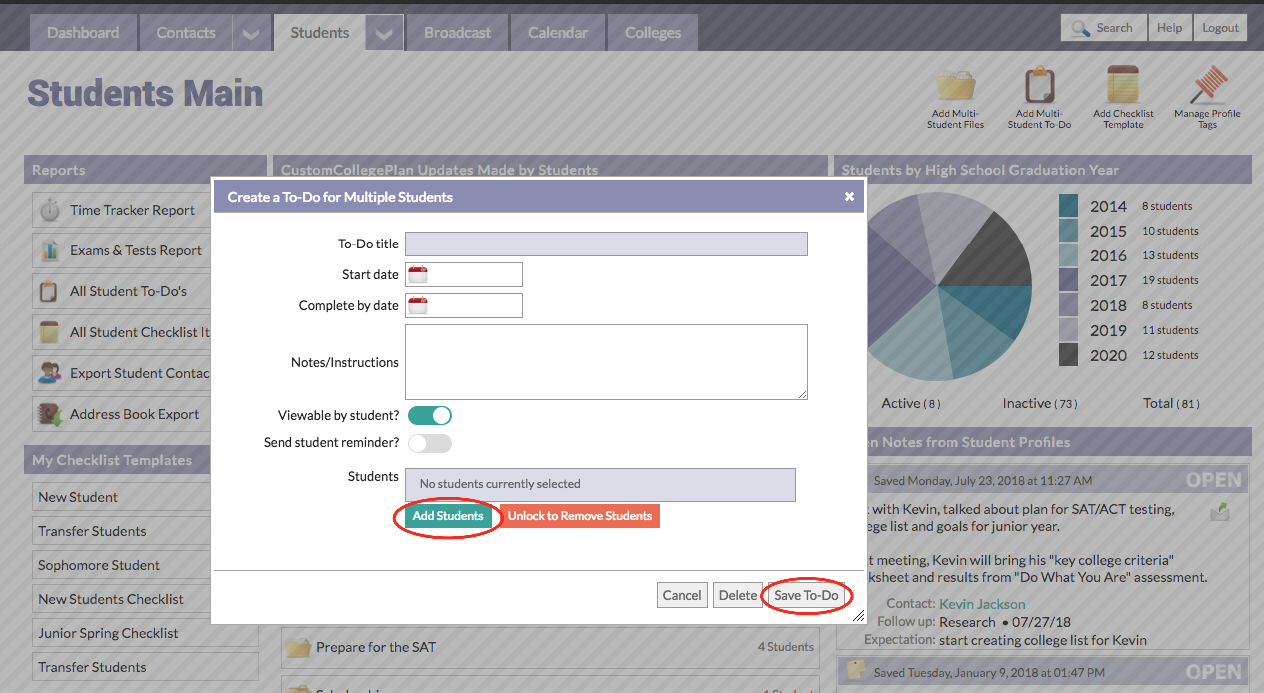 Tips on creating multi-student to-do's
Multi-student to-do's need at least one student linked to them. Without a linked student, the to-do is deleted. It is recommended to create a sample student profile and use that student to keep at least one student assigned to a multi-student to-do item.
The sample student may also be used to set up all of your standard or typical to-do's you assign during the admission process.
To-dos may be kept in the sort order of your choosing by simply dragging and dropping the to-do.
If you are part of a team within CollegePlannerPro, you may share multi-student to-dos with teammates by turning on the toggle "To-Do manageable by team?"