In addition to being alerted when Students make a change to their profile on the Students Main page, you are also able to set up additional alerts. You can elect to receive emails once or twice per day and at the time you select. You can also choose to only receive email alerts if Students have made changes to their profiles, and/or include a list of incomplete (due today and past due) To-Dos in the CustomCollegePlan Student Update Email Digest. Please follow these directions to set up Student Update emails.
How to set up to receive Student updates
Login to CollegePlannerPro and on the Dashboard click the "My Settings Preferences" button on the toolbar
Navigate to "CustomCollegePlan Student Update Email Digests"
Select the time(s) you would like the email(s) to be sent
Be sure to click "Save All Settings" at the bottom of the page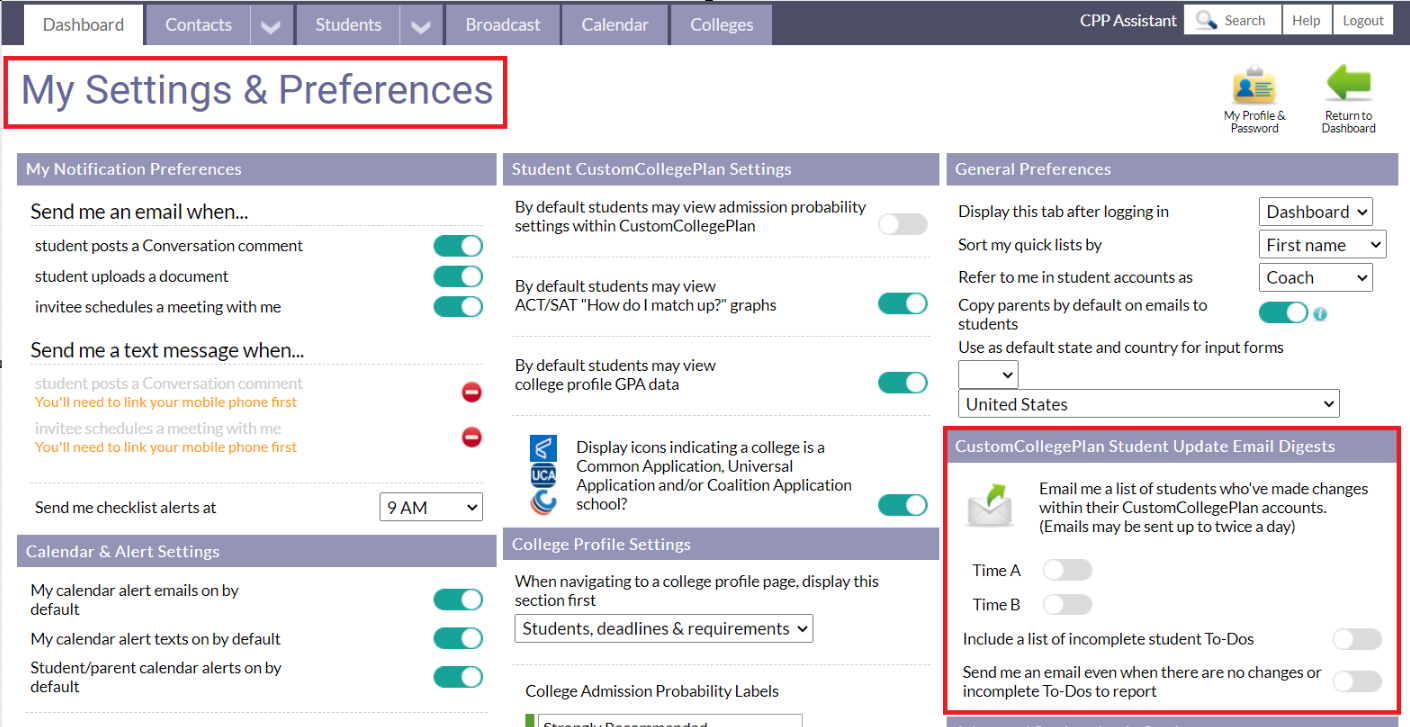 Note:
You may elect to have emails sent only when there are updates by setting the last toggle to "NO". Otherwise, you will receive emails indicating that there were not any new updates or incomplete to-dos to report.
Updates will appear as "New" unless you acknowledge seeing them by "Dismissing" the updates. For more information on limiting or dismissing Updates, check out the article, "How do I limit receiving email alerts for Student updates?"