Creating an active student profile
1. Navigate to the contact profile where the student has already been added. If you have not yet created a contact profile for the student's parents/family, begin with the article, "Adding a Contact/Parent Profile"
2. Once at the contact's profile, in the center column the student(s) associated with the contact will be listed in the "Student Information" section.
3. Next to each student (that does not already have an active student profile) will be two options, "Edit" and "+Client". Click the "+Client" icon to proceed with creating an active student profile.
4. After clicking the "+Client" icon in step 3, you'll need to confirm your request by clicking the "Confirm, Create Student Profile" button.
Your student will now have their own student profile account. This account will be accessible under the "students" tab. To view the newly created student profile, simply click on the student listing.
A visual guide to adding a student from within a Contact's profile:
1. To create an active Students profile, first, add a student to a Contact profile

2. Select a Contact profile for which you'd like to add a student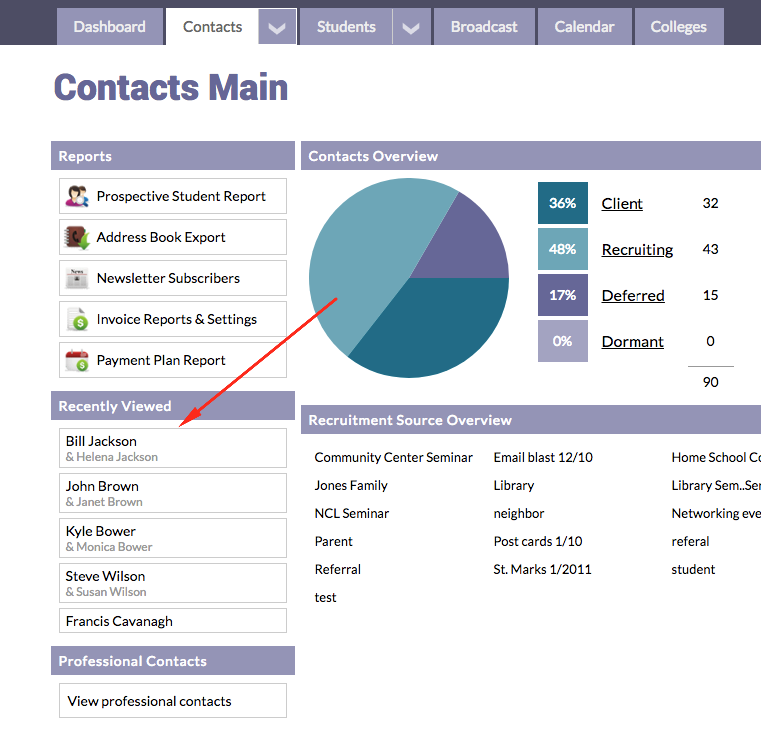 3. Add up to five students per Contact with their graduation year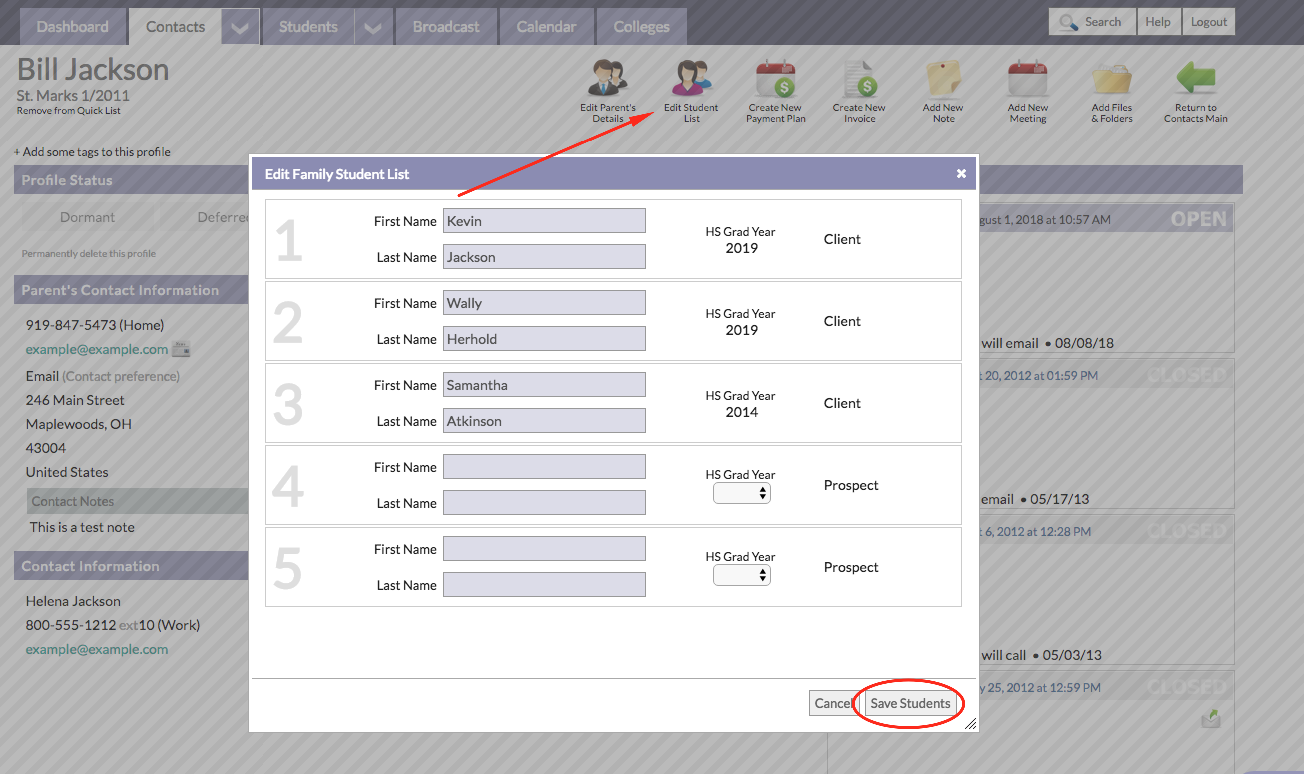 4. Students will be listed on the Contact's page. Once they have been converted to an active student, you'll see an "Active profile" next to their name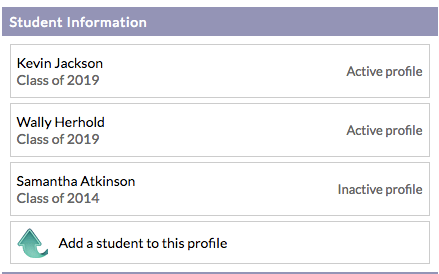 5. Access the student's profile by clicking on their name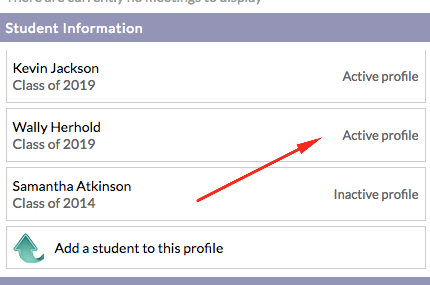 Helpful (related) Articles
Related search terms: how to add a student, add students, add client, add clients