If you are a new member and have many parents and students that you would like to add to the platform at once without manually adding each individual, we are happy to perform a one-time data import for you.
Below is a link to an Excel file template for you to prepare so we can import contacts (parents) and students to your account:
You'll see two sheets within this Excel document, one for parents and one for students.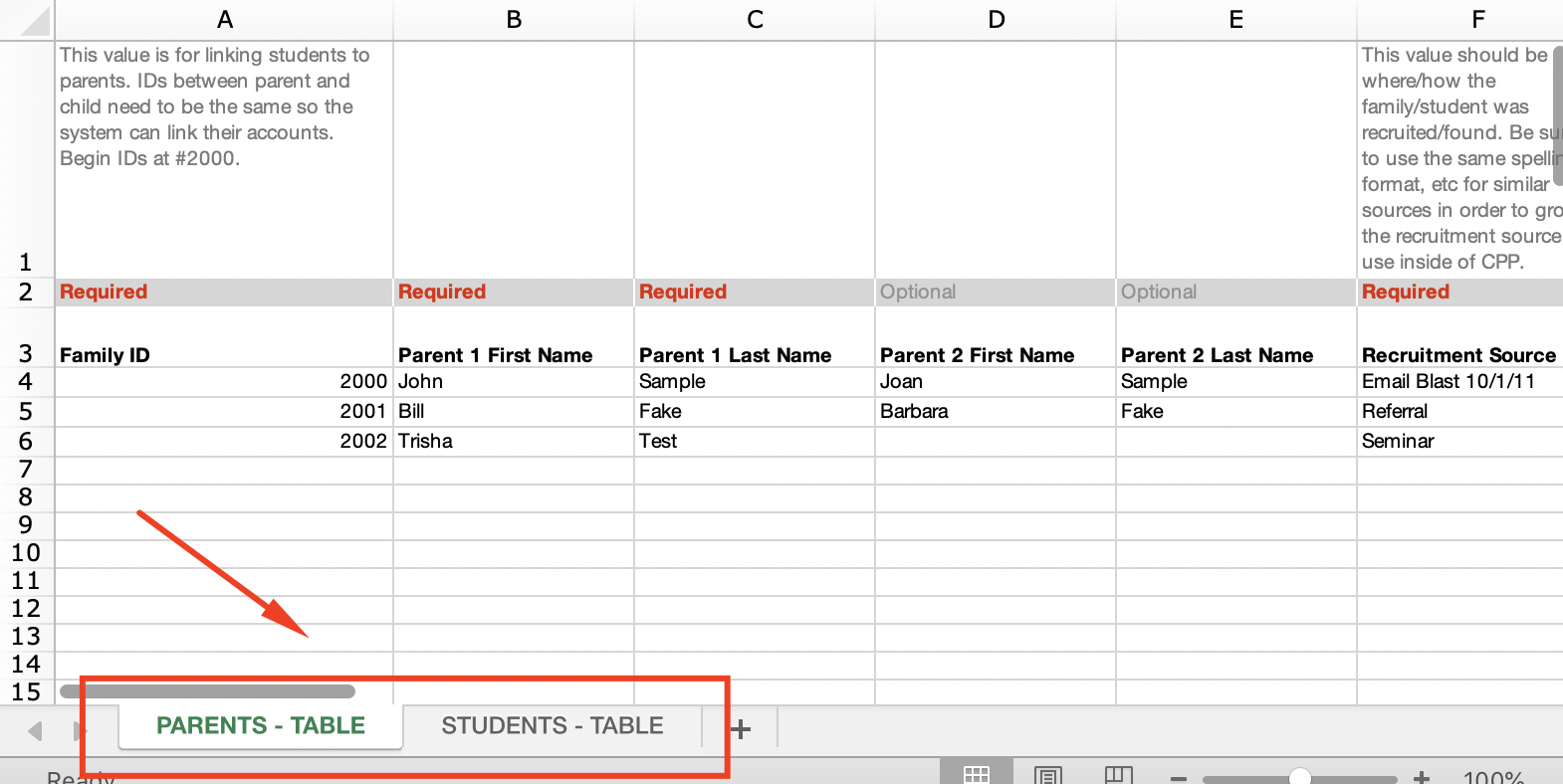 Just a couple of pointers as you're completing the spreadsheet:
There are directions in each column on how to format the data. You'll want to follow these so your data is properly imported. Also, please take note of the required information.
Pay close attention to the FamilyID and ensure that the parent and student's IDs match so that your students are paired with the appropriate parents (you'll see when you start working in the spreadsheet). Remember, every student needs to have at least one parent contact attached before importing.
If you've already added a contact or student into the system, don't include them in the spreadsheet (or you'll have them in your account twice).
Be sure your selected subscription plan within your account provides for a sufficient number of active student profiles based on the number you'd like to import. Directions for Upgrading Your Subscription
This import is intended for new members wishing to migrate their existing client base to CPP to populate their account with data.

Please contact us if you need any further help with completing your import template.