You've created the Contact profile and now you want to add Students but you cannot locate the icon to add Students. Perhaps you have done this before and now you search on the Contact's profile and you just cannot find the "Edit Student List" icon. Relax! Every thing is in order with the exception of one small thing. More than likely the profile was created as a "Professional Contact" rather than a "Parent Contact". There's a quick fix. Within the Contact's profile, simply change the contact type. Now you may add Students.
How to change the Contact Type
Navigate to the Contact's profile
Select "Edit Contact Profile" from the toolbar
In the new dialog window, toggle the "Type" from "Professional Contact" to "Parent Contact"
Click "Save Contact"
Now the "Edit Student List" icon will be displayed (see "How do I add a Student?")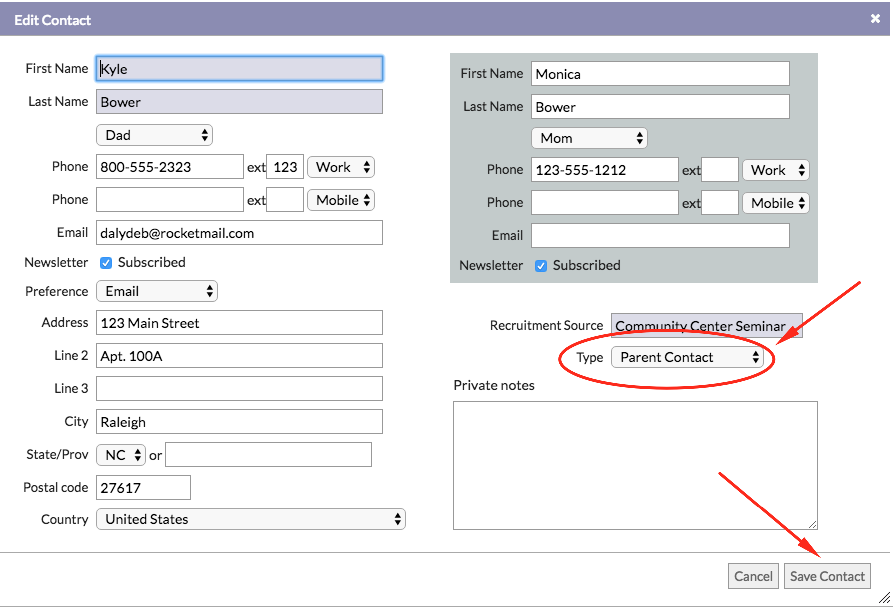 Helpful (related) Articles
Related search terms: cannot add students, can't add students, where is the add student, where's the add student, where is the Edit Student List, where's the Edit student List, can't find add students, There is no Add Students Contact Button in my Contacts.