Deadlines - Release Schedule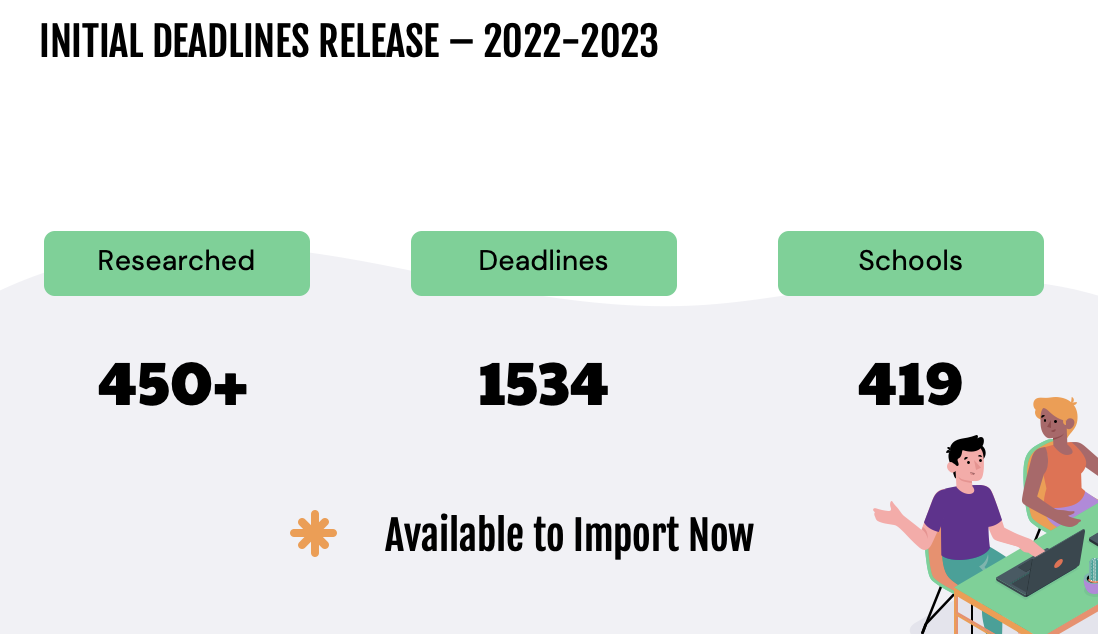 In past seasons, application deadlines have primarily been sourced via Peterson's College Data and available to import every August.
Initial Deadlines Release: To get vital information into your hands faster, the CollegePlannerPro team has researched over 450 of the most popular schools on the platform via the web and proactive outreach by phone and email to admissions departments. We've collected 1845 deadlines across 419 schools, and these deadlines are available to import to your accounts now!
Please read this article for guidance on how to import application deadlines to your account.
Updated Timeline for Deadlines Releases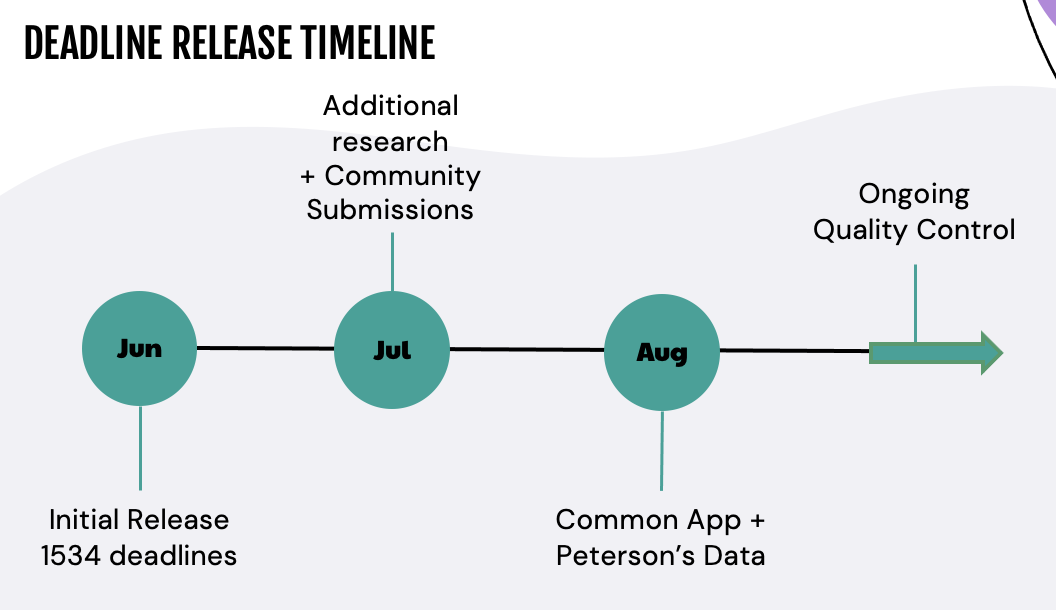 Deadlines will now be available for import in two to three major releases. Internally researched deadlines will be available each June and deadlines will be added and adjusted throughout the course of July and August.
As deadlines from Peterson's and the Common App become available, any uncollected deadlines will be filled in with the aforementioned data sources, available for import in late August.
As in years past, we will continue to harness the power of crowdsourcing as we add and adjust dates to the deadlines file through contributions from our member community and our internal team alike.
Click here to learn more about how corrections are reported, made, and tracked.