Updated September 2022
Here you may find resources you can utilize with your students to educate and orient them with CustomCollegePlan (the student side of the platform).
Student intro video
A quick (under 2 min), upbeat video tour of CustomCollegePlan. Feel free to send to your students!
Broadcast Email template
Want to introduce your students to CustomCollegePlan before inviting them to activate their accounts? Check out our sample Broadcast Email template for suggested messaging.
Student eBook
We put together an eBook for new students to briefly orient them with CustomCollegePlan. It provides basic instructions for activating the account, navigating within the account, and troubleshooting. This eBook may be shared with students and parents as a link (we'd recommend either including the link in an email, or adding the link as a student file).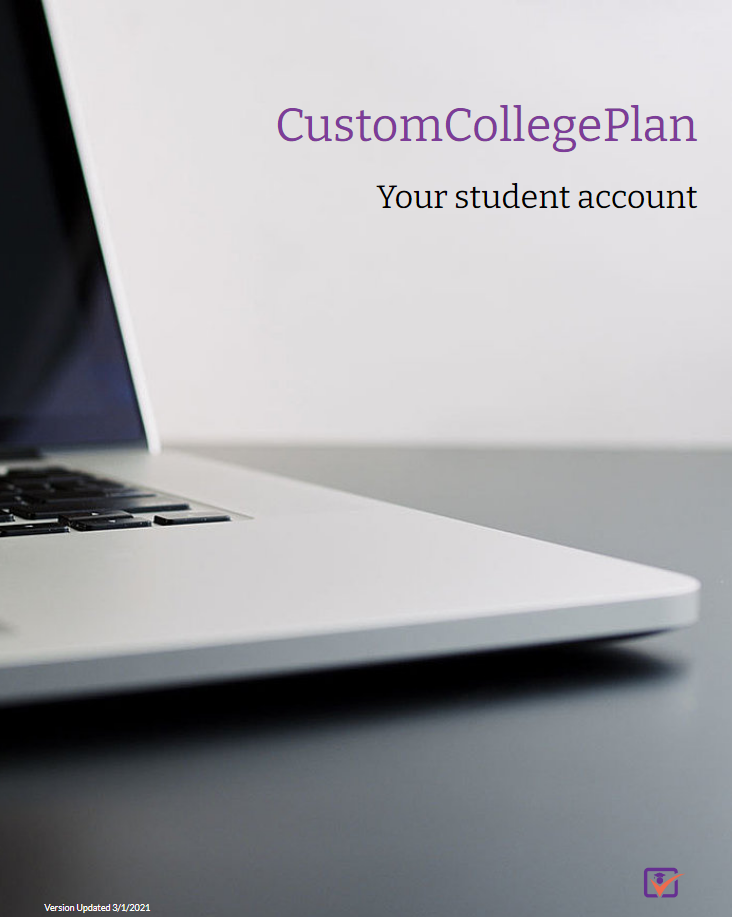 Student Flyer
We welcome consultants to download and distribute our CustomCollegePlan flyer as a way to market the benefits of the student portal to families. The flyer can be printed or shared as a PDF to give students and parents an idea of what CustomCollegePlan has to offer.
Download the unbranded flyer here