Here you may find resources you can utilize with your students to educate and orient them with the new version of CustomCollegePlan (the student side of the platform). The new student version was released to all students for optional use on September 8th, 2020, via a banner toggle in the student account.
As of March 9, 2021 the new version is the default experience for students logging into their account from any device. Read more about the release timeline here.
In order to give members maximum control over their students' transition to the new version, CollegePlannerPro did not reach out to students to alert them to the default version change. The resources provided here are intended to aid consultants in informing and educating themselves and their students about visiting and utilizing the new version.
Student intro video
Student eBook
We put together an eBook for new students to briefly orient them with CustomCollegePlan. It provides basic instructions for activating the account, navigating within the account, and troubleshooting. This eBook may be shared with students and parents as a link (we'd recommend either including the link in an email, or adding the link as a student file). The screenshots and instructions are specific to the new student version, and will be updated from time to time.
Shareable link: https://beacon.by/collegeplannerpro/your-student-account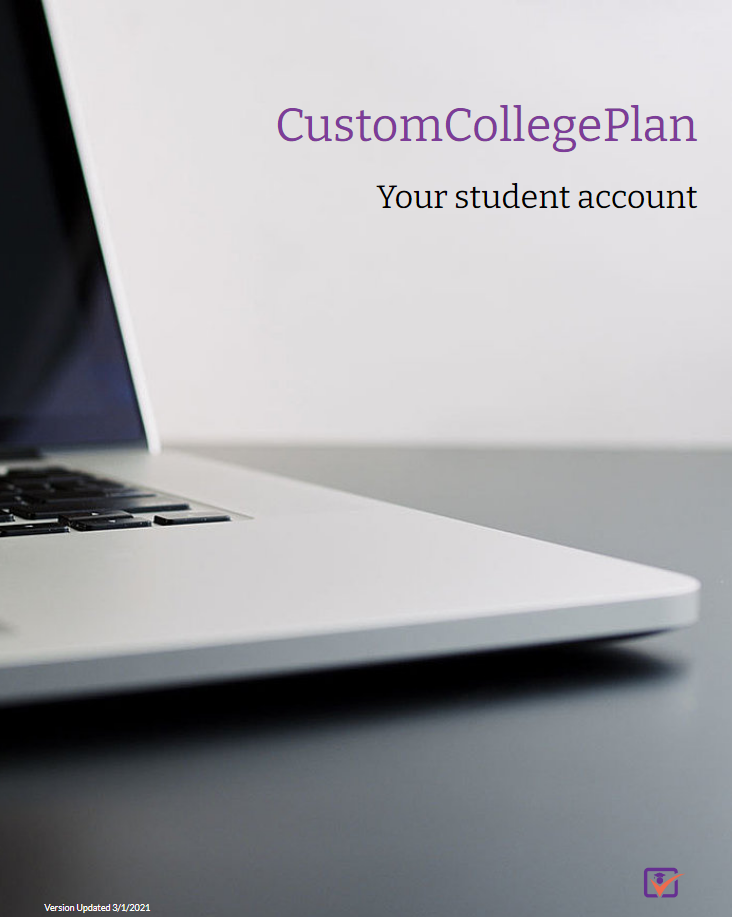 One-page PDF flyers
Download these files and send them as Broadcast attachments, or upload them to your students' Files & Folders section, to provide additional information on how to use the new student version, as well as what students can and cannot do in the new version as of the present time.
View and download the student flyers here.