Walkthrough
Consultants can quickly sort a student's To-Do items by "Complete By" date, using the drop-down menu function
Example of before and after descending date sort: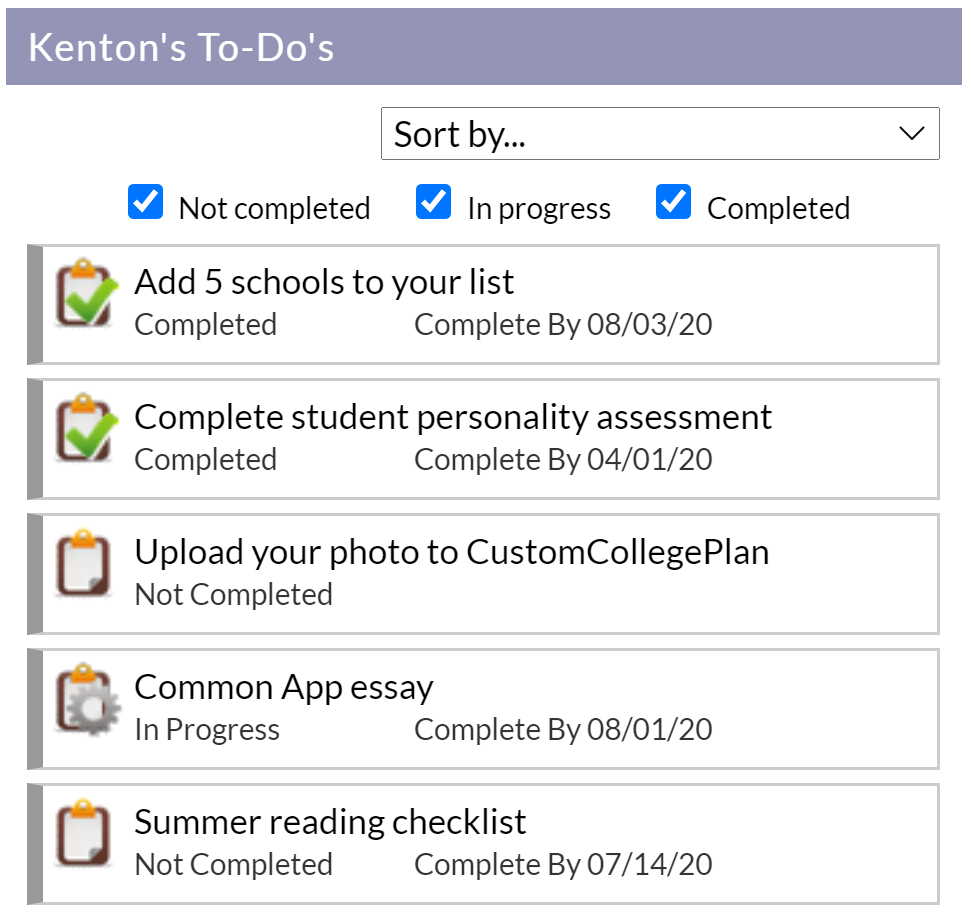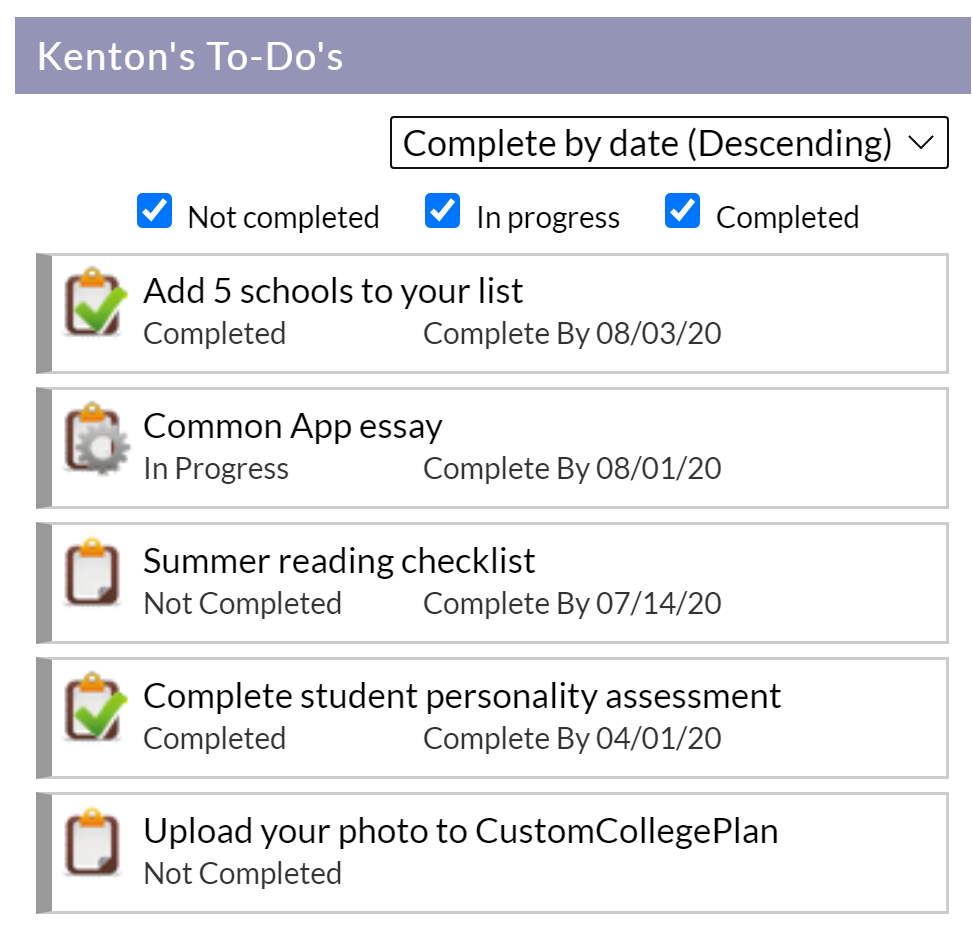 To-Do Items with no defined "Complete by" date will be sorted to the bottom of the list
All sorting is done on an individual student basis
Each new To-Do that is added (or assigned from a Multi-Student To-Do) goes to the top of the list; from there, the consultant can again sort by date, or rearrange manually by dragging and dropping.
The consultant's sort order is the order in which the student will see To-Dos within CustomCollegePlan
You may only sort when all status filters are checked (see below)
There is no "undo" sort
Consultants may check and uncheck the To-Do status filters to view only certain To-Do items at a time.
View filters are temporary and will not save when you reload the page.
Your use (or lack thereof) of these filters will not in any way affect what students see in CustomCollegePlan.