The best way to test drive the CustomCollegePlan 2.0 beta version is by logging in with your own sample student account. Using your own sample student allows you to preview beta features more deeply, because any changes you make to the student profile on the counselor side will be reflected on the student side (for instance, adding colleges to the Suggested List, adding To-Dos, adding Meetings, etc.).
Every CollegePlannerPro account comes with one extra student allowed beyond your plan's capacity (i.e., the Up-to-10 Student plan actually permits 11 students, with no impact on billing). Instructions for creating a sample student profile and generating the credentials for the CustomCollegePlan account that you will use to access the beta version are listed below.
1. Create a sample parent and student
In your CollegePlannerPro account, click the Contacts tab.
Click Add Parent Contact.

In the resulting window, add details for an imaginary parent. The only required fields are First Name, Last Name, and Recruitment Source. When you're done, click Save Contact.

You'll now see your new parent's profile page. Click Add a student to this profile.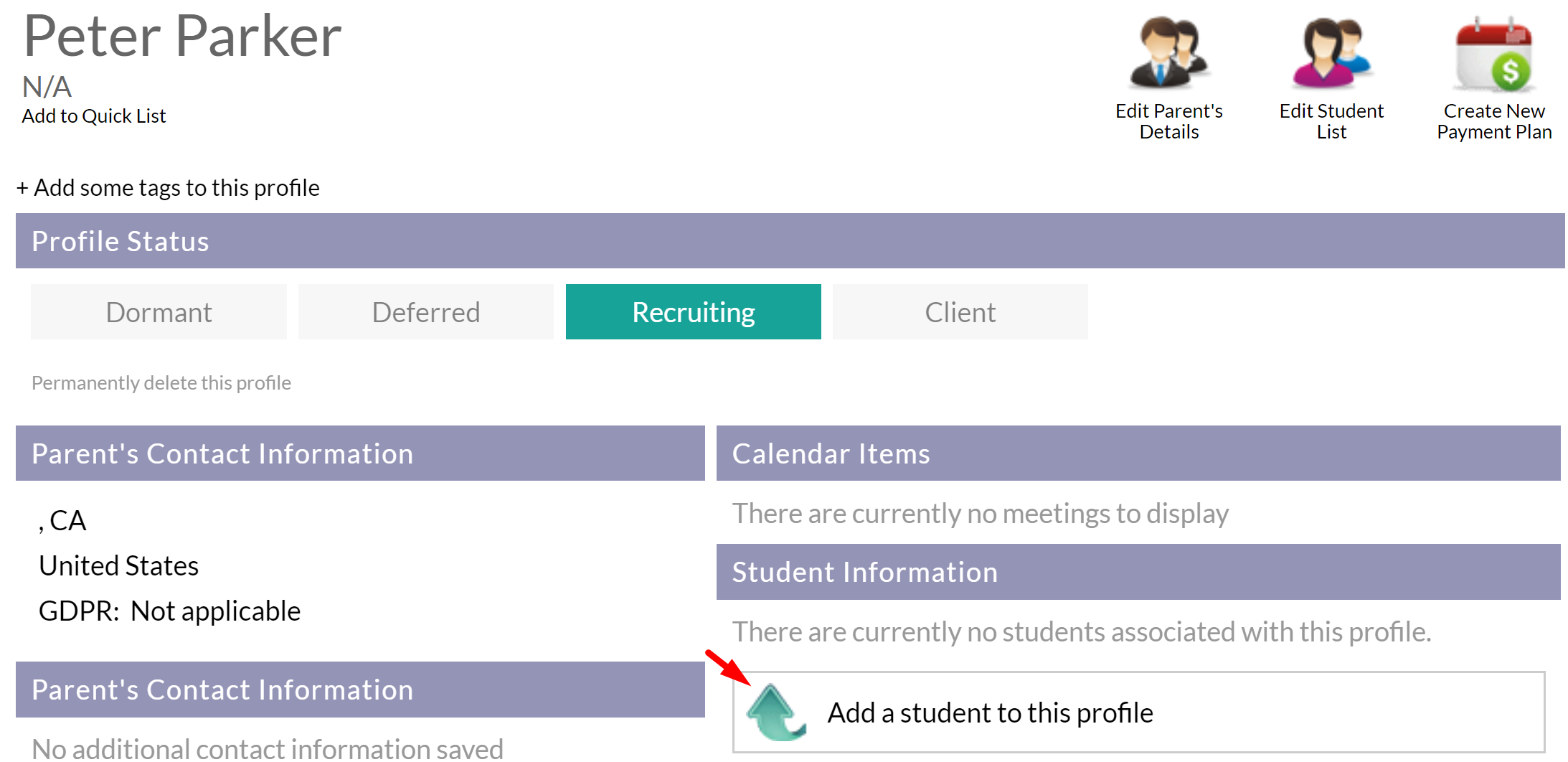 In the resulting window, add a First Name, Last Name, and Graduation Year for your sample student. Any name and year will do. Then click Save Students.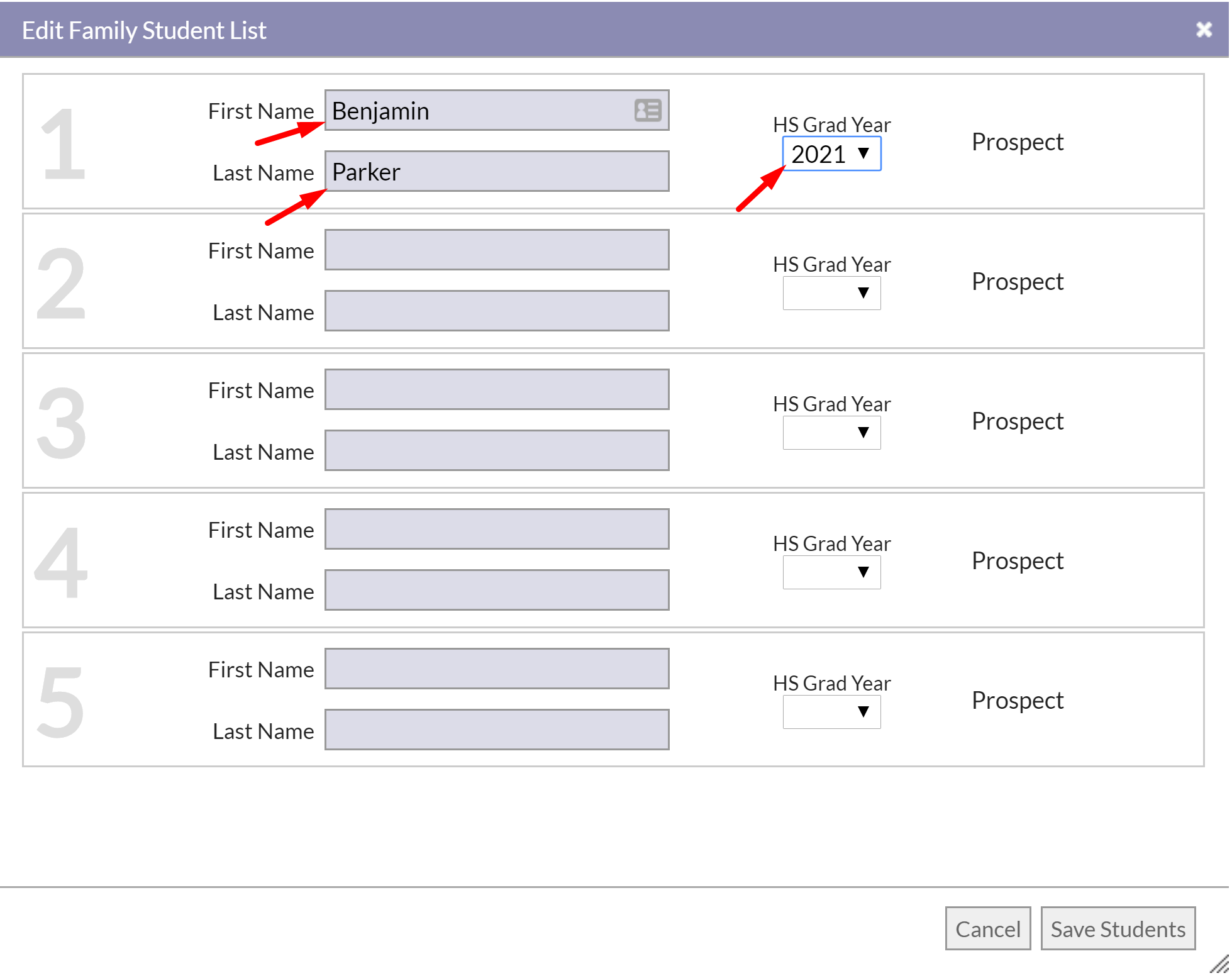 Now you'll see the parent profile again. Click +Client next to the name of your sample student to convert the student from a prospect into an active student. When asked to confirm, proceed by clicking Create Student Profile.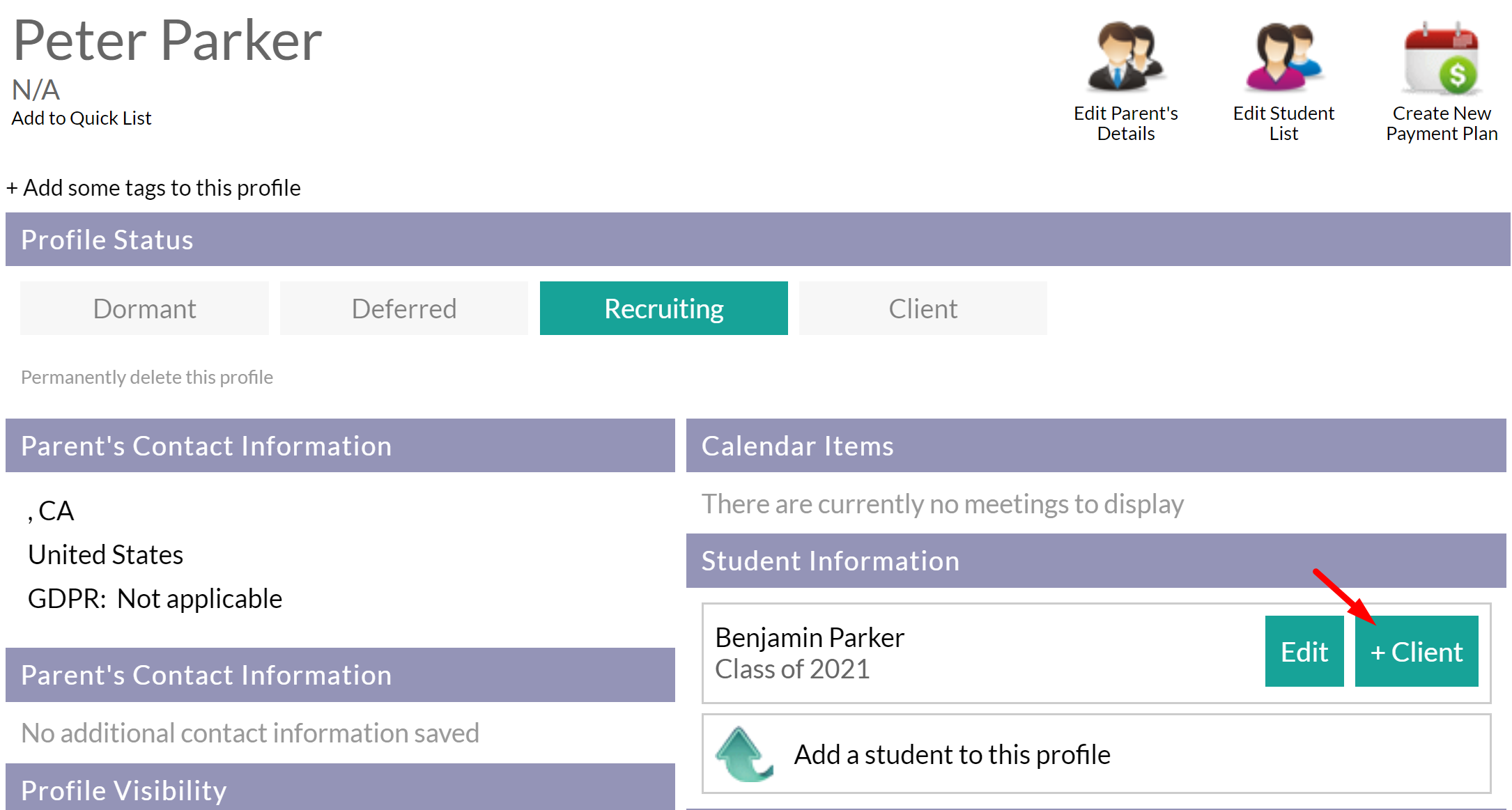 You'll now see the student as having an "Active Profile". Click on the student to go to the student profile page.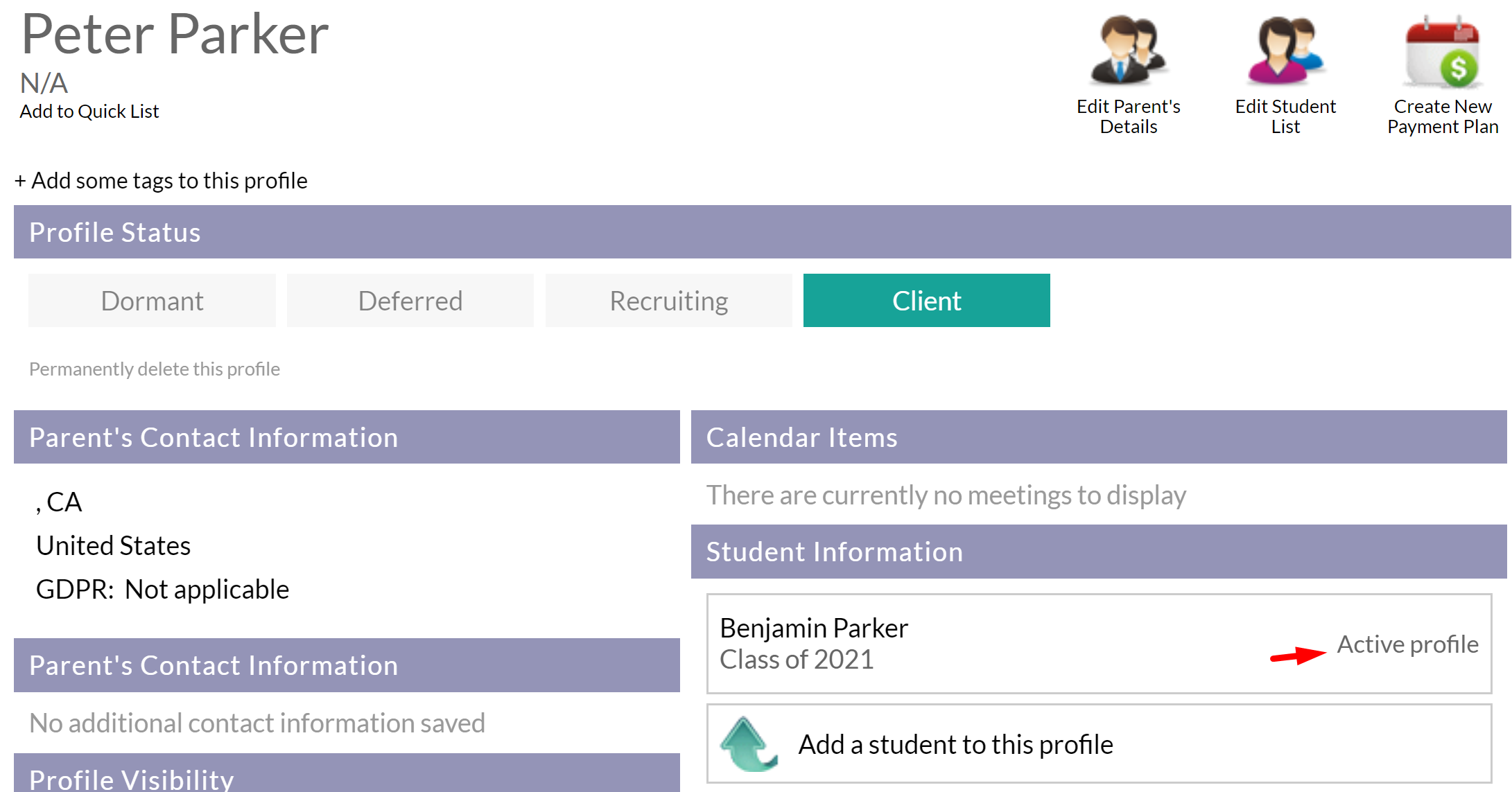 3. Turn on CustomCollegePlan access for your sample student
You will need to add an email address for your new sample student in order to turn on CustomCollegePlan access. On the student profile page, hover over your student's name until you see the pencil icon appear, and click. In the resulting window, add an email address for your student and click Save Student. You can use one of your own email addresses, or if you don't have one or prefer not to, you can make up a fake email address by inventing a username and using @mailinator.com as the domain. In our example below, we invented the email address

[email protected]

. Do not use this email address - create your own.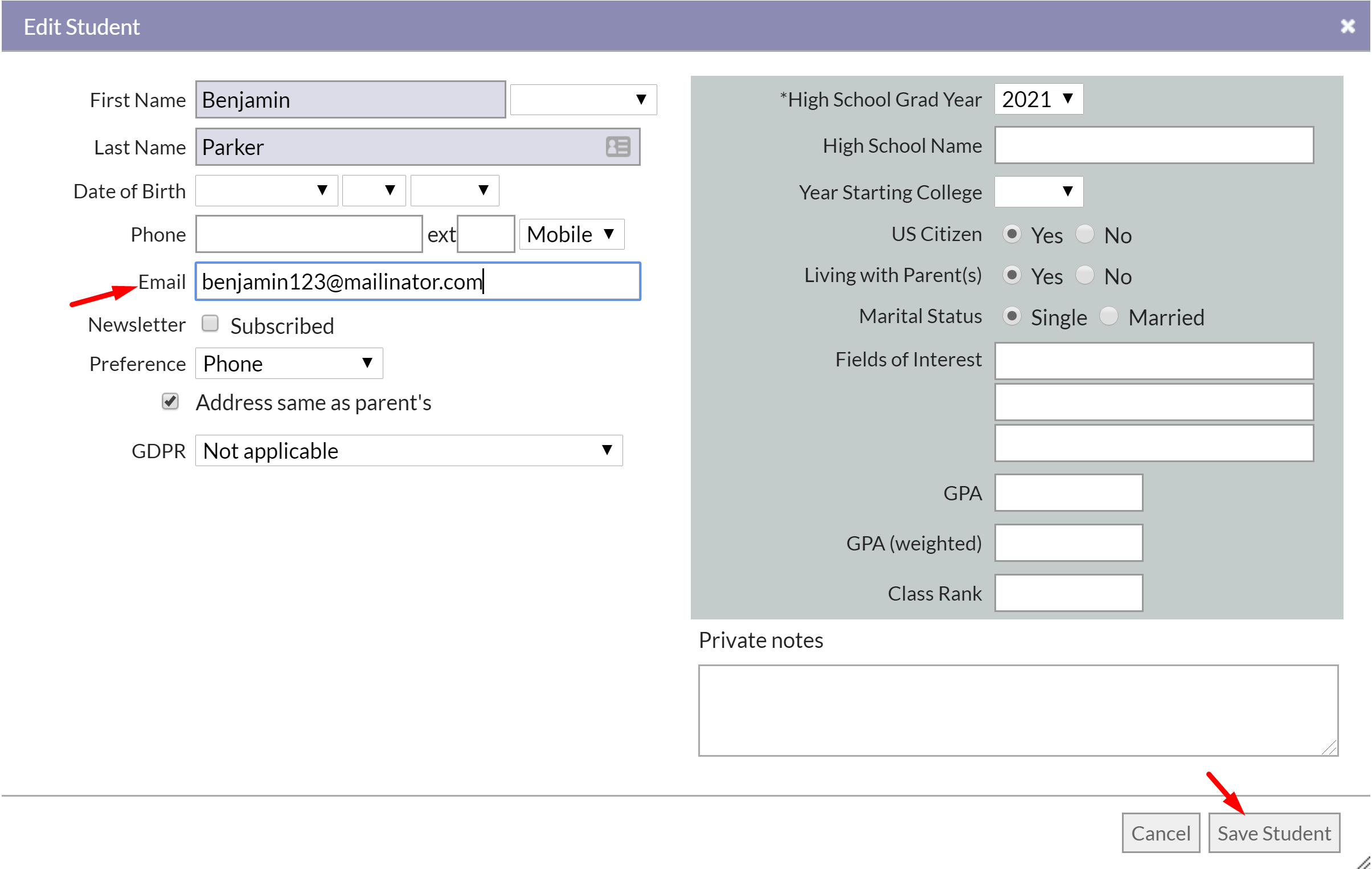 Back on the student profile page, toggle CustomCollegePlan account status 'ON':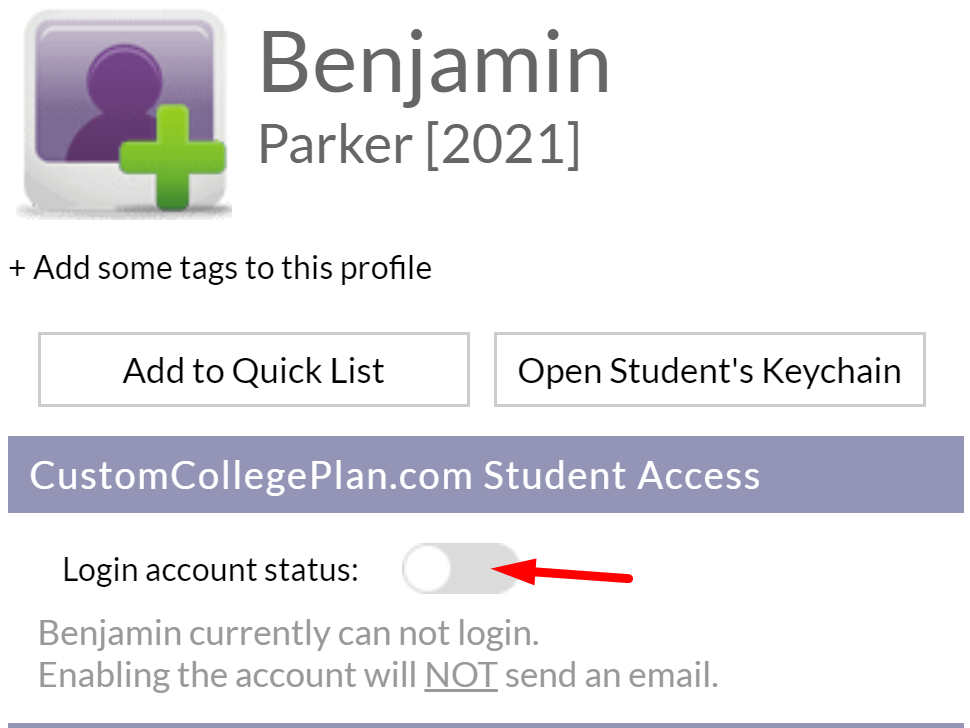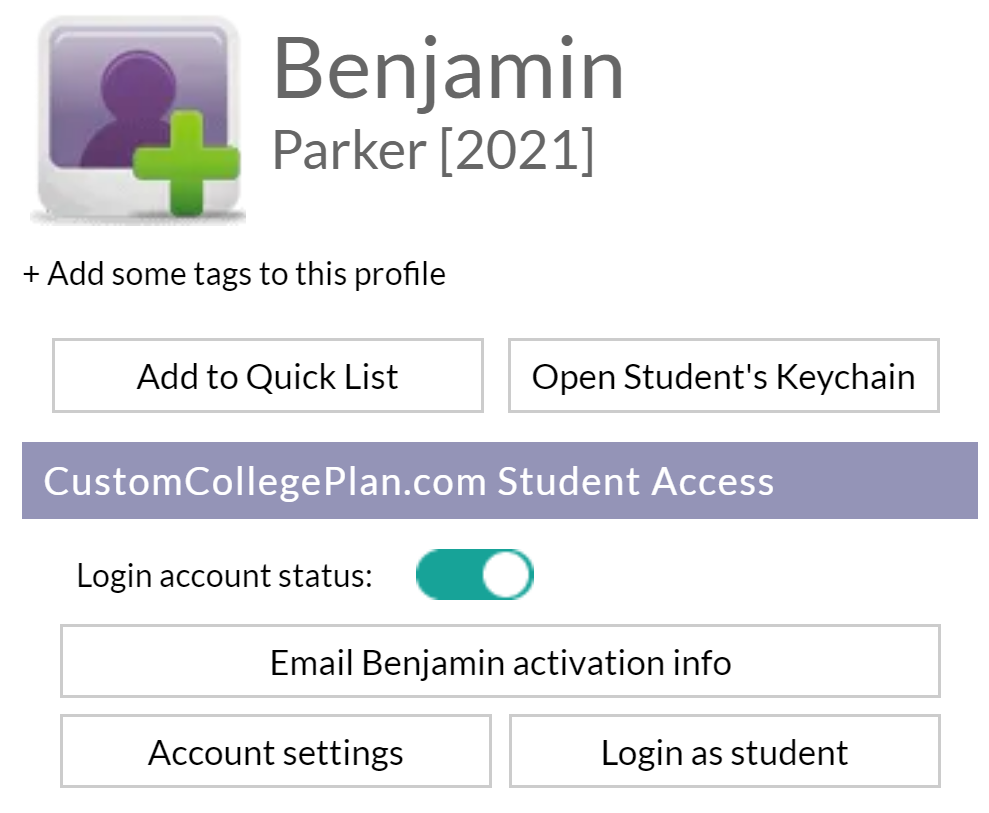 4. Set up a student password
You will need to establish a password on the student account in order to impersonate the student and access the beta. In the CustomCollegePlan.com Student Access section (where you turned access on), click Account settings. In the resulting window, find the URL at the bottom of the page, and copy and paste it into a new browser tab or window.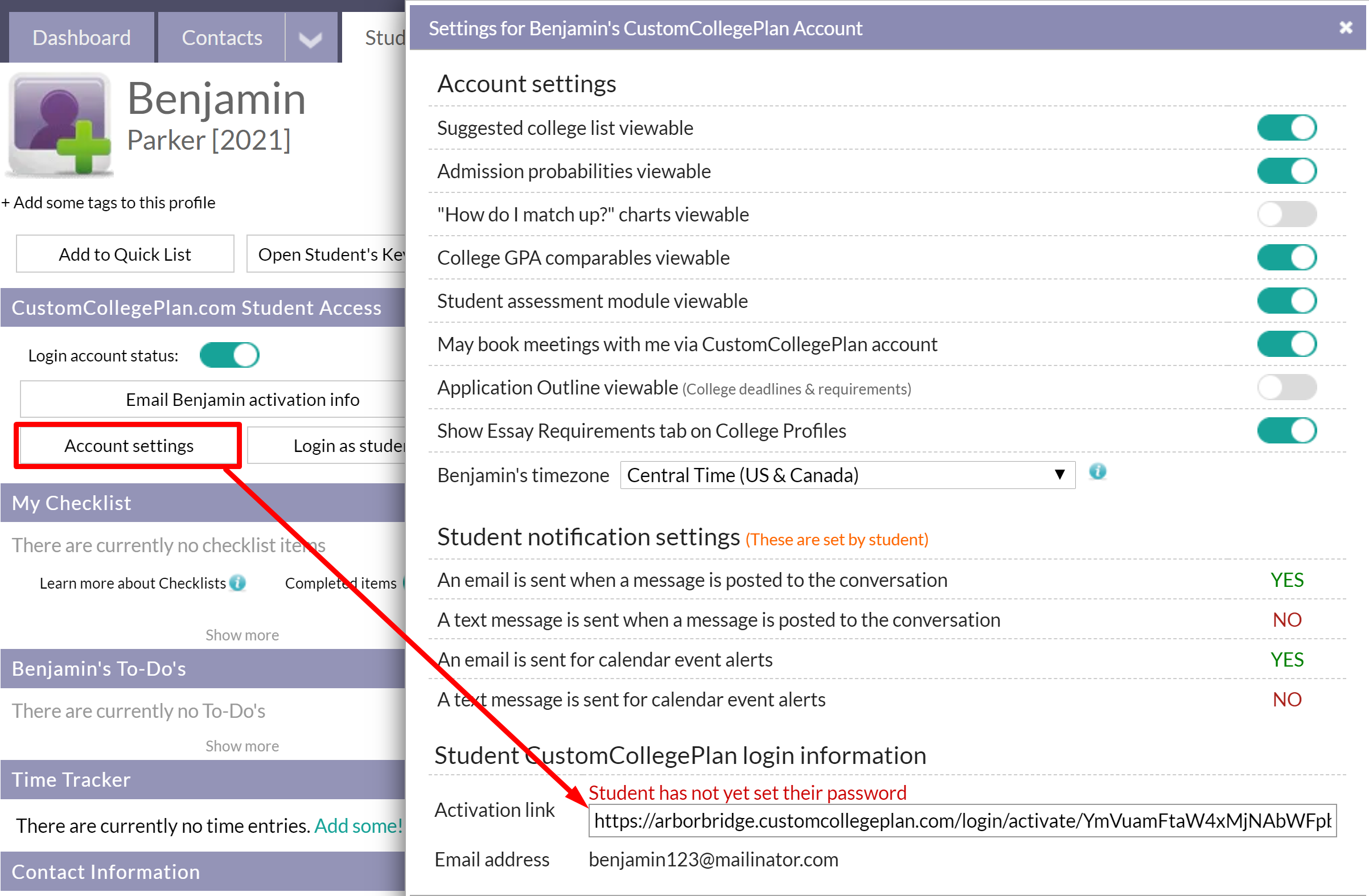 In the new browser window, create a password for your sample student (make sure you can remember this, or write it down) and click Activate Account.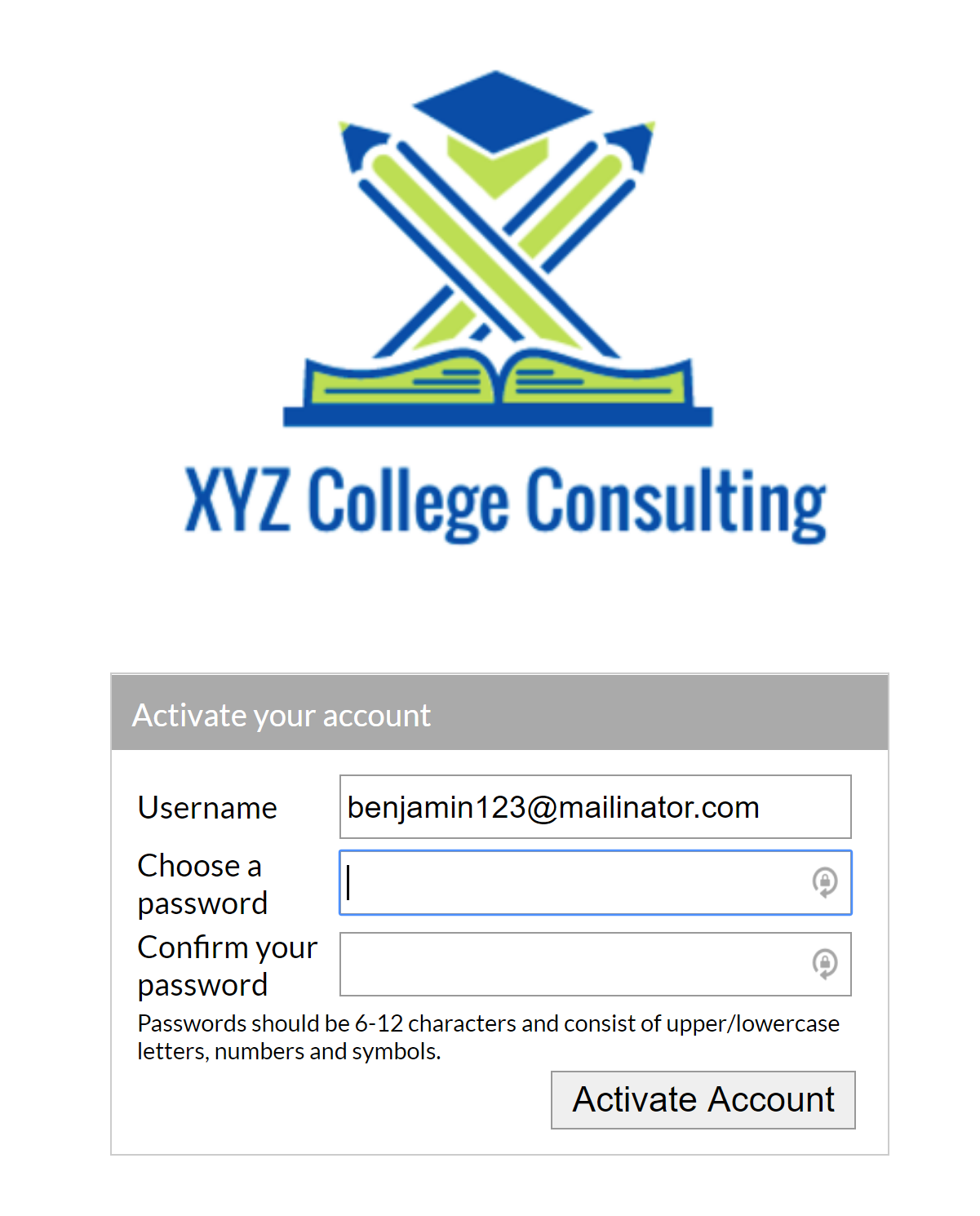 5. Log into beta using your sample student's credentials
Use your sample student's email address and password to log in to the beta, following the instructions sent to you via email.

6. Take a look!
You can now browse freely through the beta. If you like, you can add items from the student side, or from the counselor side, and see how they look. For example, you may want to create a Suggested List of Colleges from your counselor account, and then log in as the student and see how those colleges are displayed, and add some items to the My List. The same goes for calendar events and test records. Feel free to contact us with questions, or to report issues, at [email protected].