You may determine which contact profiles are viewable by "Consultants" within your CollegePlannerPro account. For those profiles that have been set up as "Manager", they may see all contacts within your account.
How to manage which contact profiles may be viewed
Navigate to "Contacts Main"

Select "Manage Profile Visibility" from the toolbar
Choose which contact profiles may be viewable for each Consultant (Manager & Account Holder can automatically view all)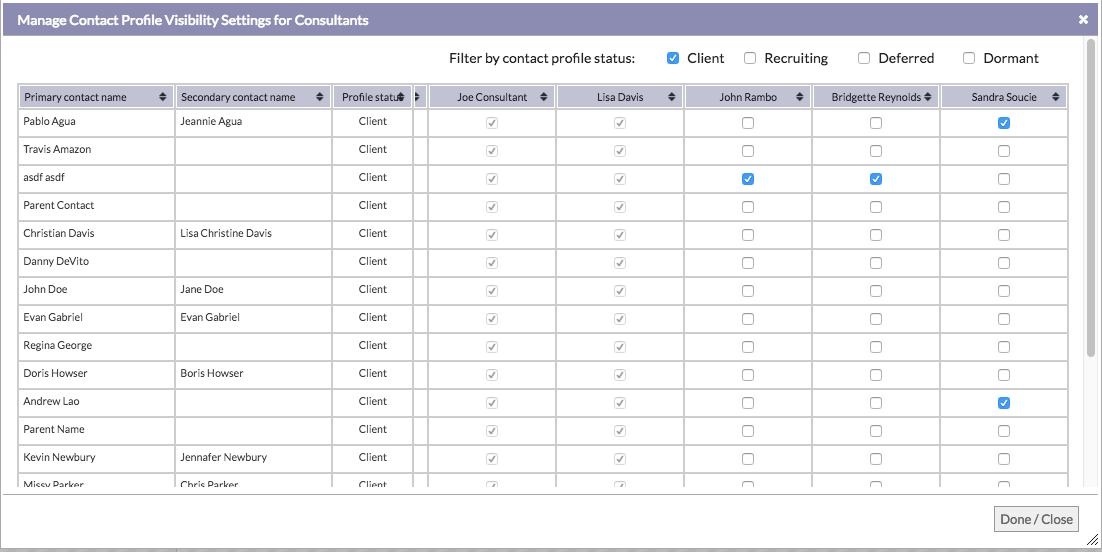 How to assign a contact/parent from the contact's profile page
Navigate to the contact's profile page
Select the name of the individual(s) consultant(s) you'd like to be allowed to view the contact from the "Profile Visibility" section. You will see checkboxes next to each teammates' names.
Note: The Account Owner and all Managers default to view all contacts and students. Only consultant-level accounts can have this permission turned on/off.