Broadcast messages may be saved both as messages that have been sent as well as drafts. Messages that have been sent will be archived under the month and year they were sent, whereas drafts will appear in the Saved Message Drafts section.
Sent Messages:
"Recently Sent Messages" will contain the last five emails sent out. After that, the messages are archived in folders by the month and year in which they were sent.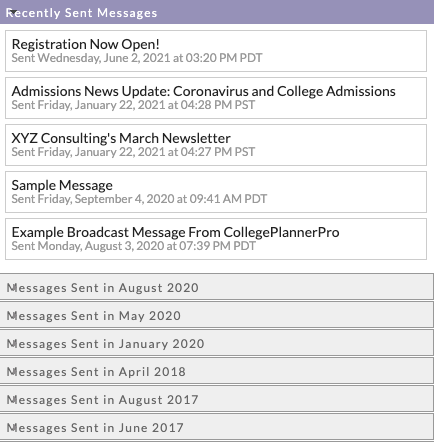 You can click on any sent message to view the details of the message. Clicking on "View Recipients" will display specifics on those recipients who "opened" the message and those who did not.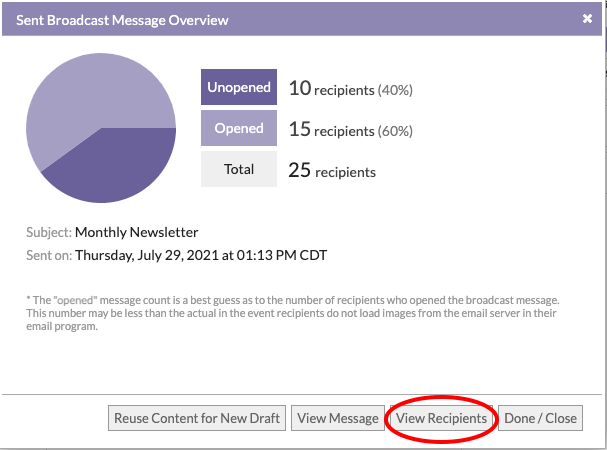 Draft Messages:
Messages that have not yet been sent can be saved as drafts. They are found under the "Saved Message Drafts" section of the Broadcast tab. Once these messages have been sent they will no longer be saved under the draft section, however, if you should want to use a draft again, you can click on any archived message previously sent and select "Reuse Content for New Draft".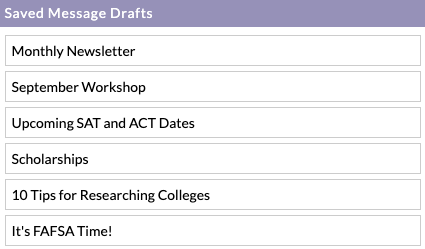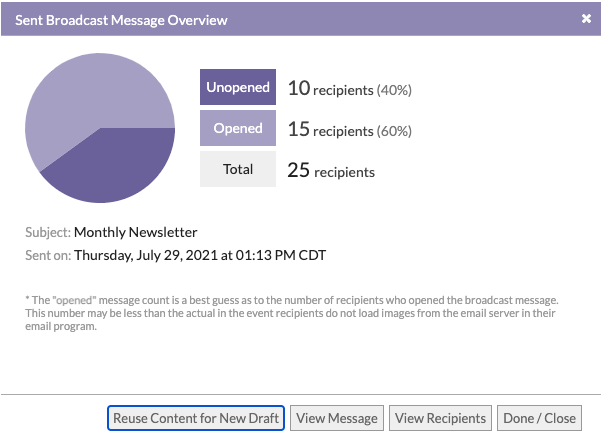 Helpful (related) articles
How can I reuse Broadcast Messages?
How do I send a Broadcast Message?
How do I create a Broadcast Message?