Student profiles may be permanently deleted. Please be advised that all related notes, college lists, test scores, etc. will be permanently deleted. This action is final and once completed none of the data may be retrieved. Student profiles may be deleted from both "Active" and "Inactive" student profiles.
How to permanently delete a student profile from your CollegePlannerPro account
Navigate to the Student's profile you wish to delete
From the "Student Client Status" section, select "Permanently delete this profile"
View from an Active Student Profile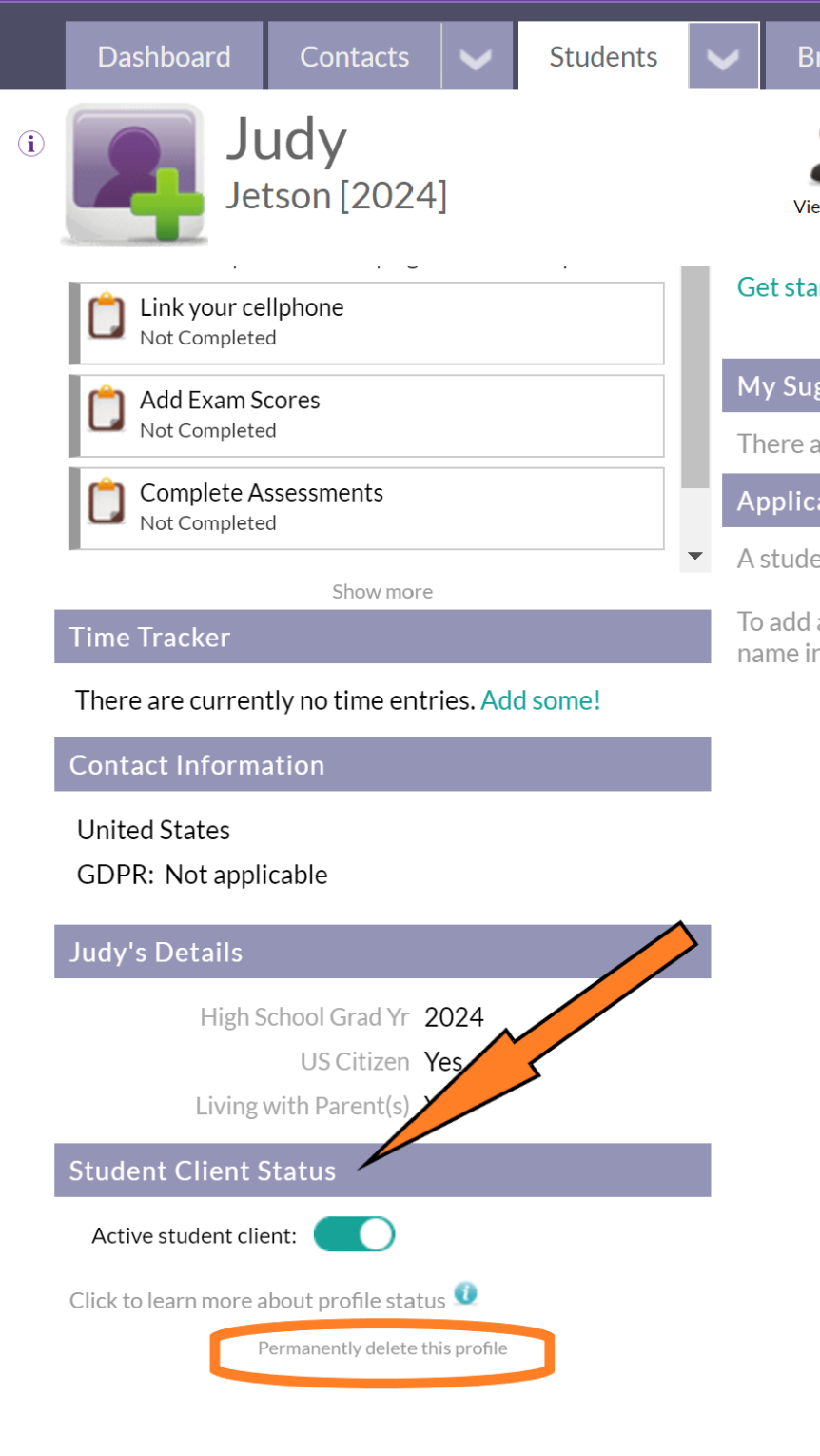 View from an Inactive Student Profile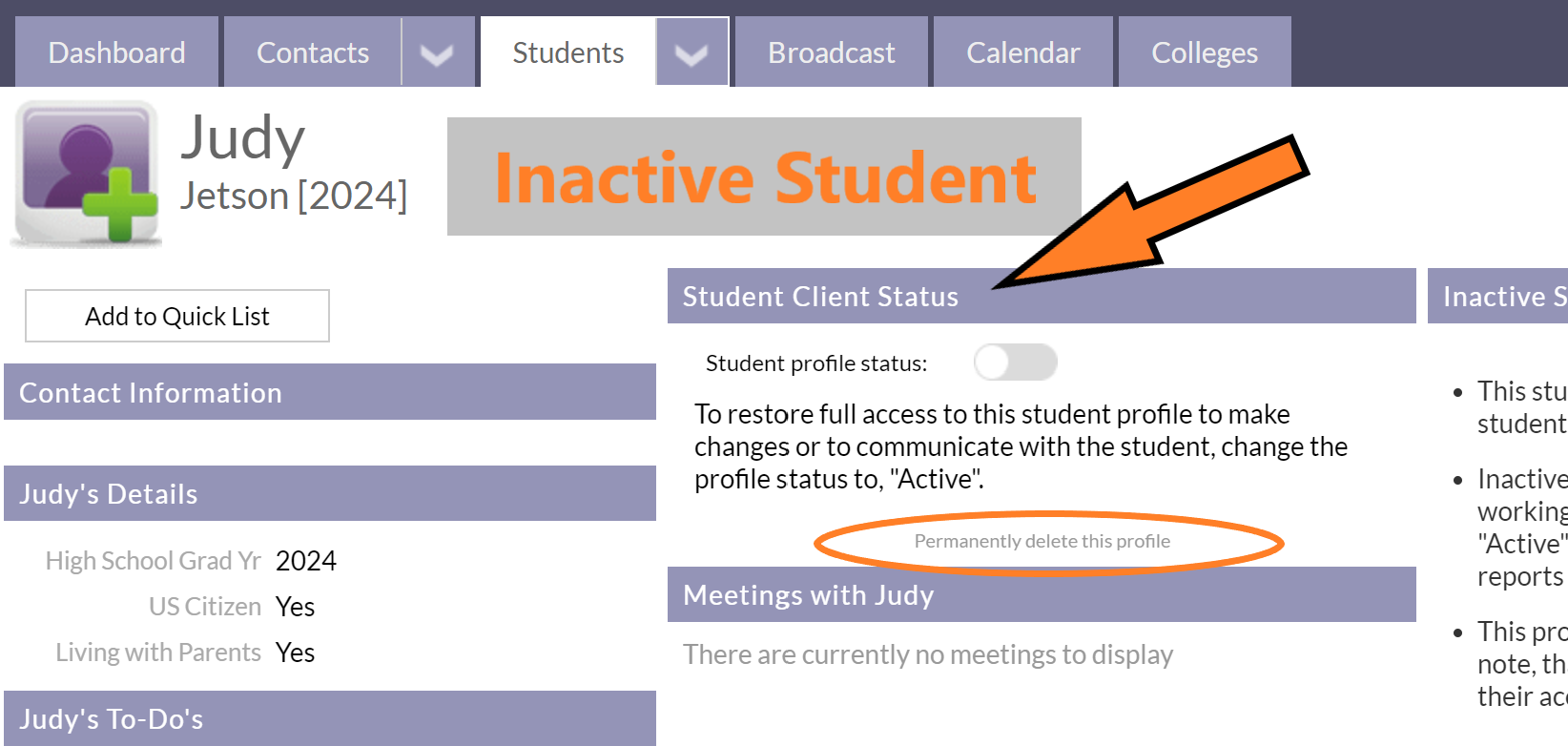 A new dialog window will open, to confirm select "Yes, Permanently Delete Profile"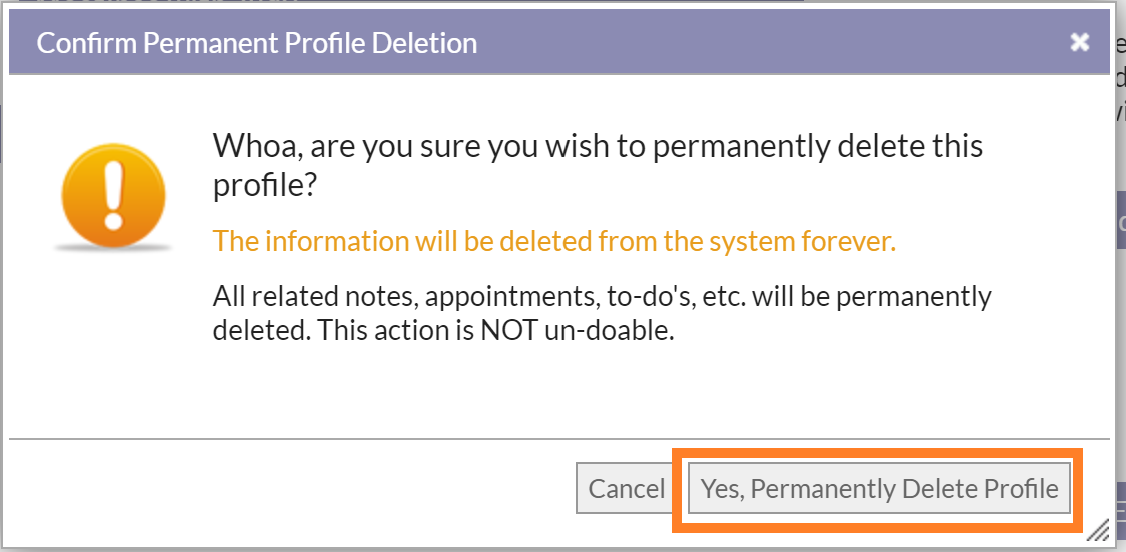 Last chance - select "OK" to permanently delete student profile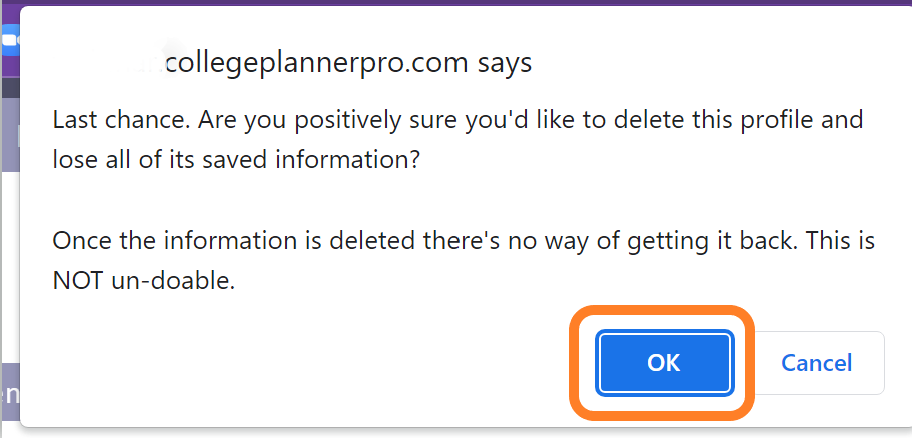 Helpful (related) Articles