You may decide to update checklist items and/or notes associated with them. You may choose to just have these updates for future use or you may also incorporate these updates in checklist items that you had previously exported to student profiles. You can also ensure that imported checklist items are not changed by updates to checklist items on "My Checklist" on student profiles. For more details on not updating checklist items, see "How do I "Detach" a checklist item from the original template?"
How to update all student checklist items imported from template items:
1. Navigate to "Students Main"
2. Select the checklist template
3. Click in the checklist item you have edited and want to sync with checklist items listed in student profiles (it will now be highlighted )
4. Select the "sync" icon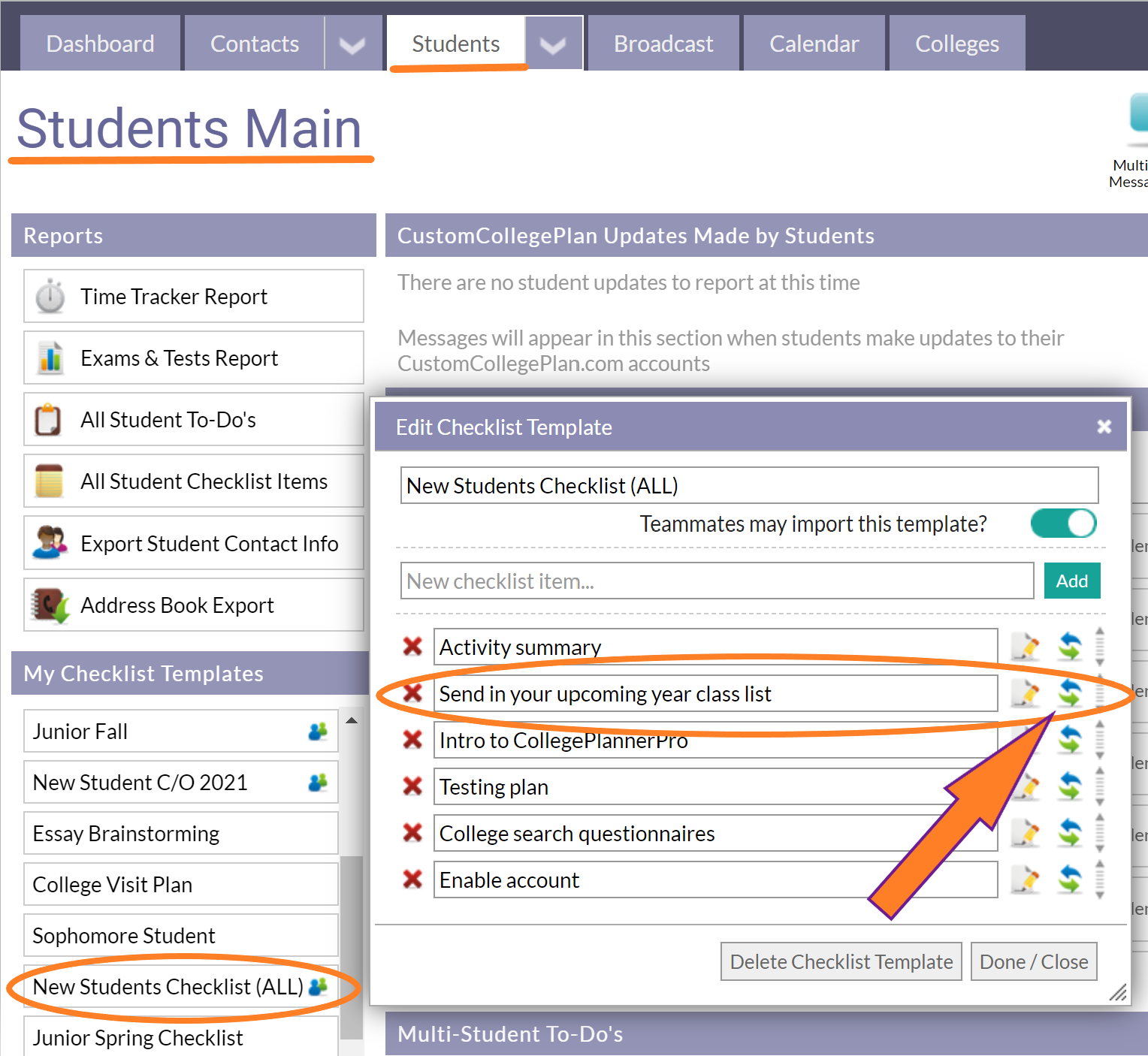 5. Confirm that you want to update all checklist items imported from this template item (Any specific changes that have been made to the student's item will be overwritten.)
Important Note: While syncing will push out specific changes to a particular pre-existing checklist item, should you add a new checklist item to a template it will not automatically appear on student profiles. By importing the template again, only the newly added item(s) on the template will be imported.
Helpful (related) articles