It is now possible to add Google Doc links to Multi-Student files and individual student Files & Folders. For information on how your students can add Google Doc links, see "How do my students add Google Doc links?"
Multi-Student Files
1. From the Students Main page, click on Add Multi-Student Files
2. You'll then see the option to Link a Google Doc: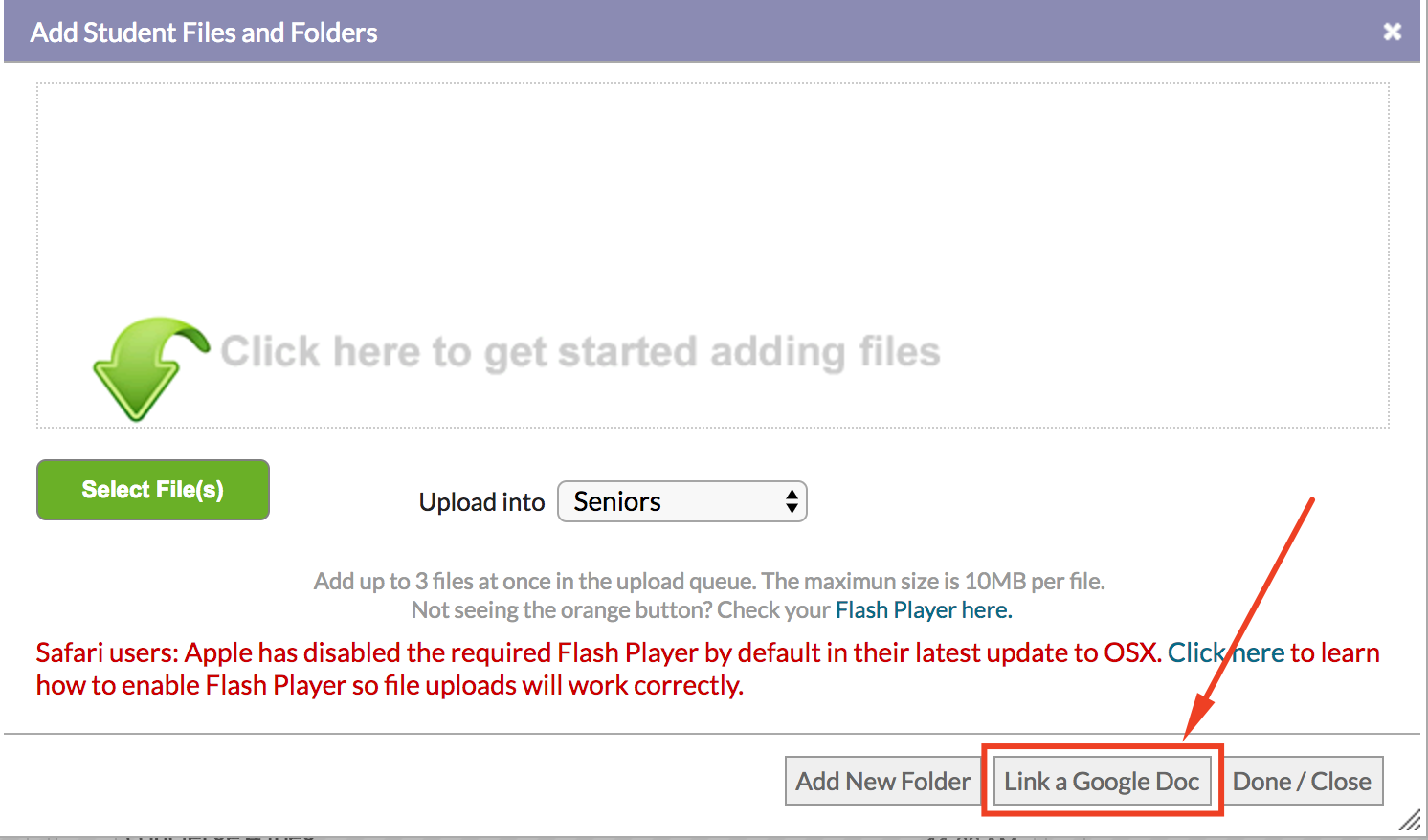 3. Name the document, select which folder you'd like it to appear in, and paste in the Google Doc link: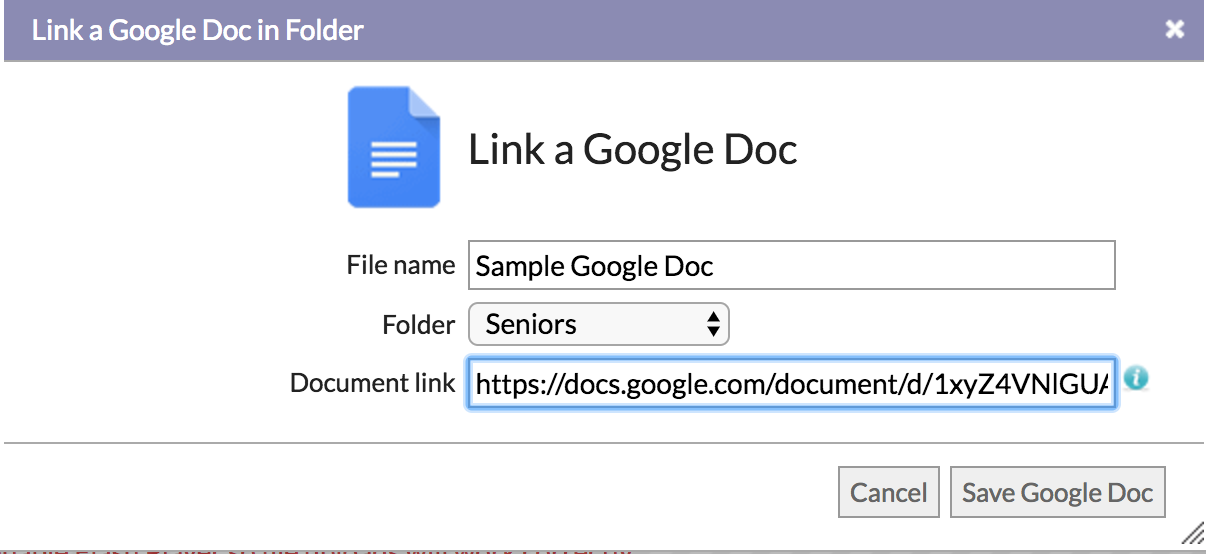 4. The document will then appear within the folder and clicking on it will launch the Google Doc in a new window.
Here's how to locate the link for a Google Doc file:
1. Click the 'Share' button in the upper right-hand corner when viewing your Google Doc.

2. Copy the link in the input box. Tip: Be sure the visibility settings are set so anyone may view the Google Doc.

Individual Student Folders
1. Navigate to the student's profile page and click on "Add Files & Folders"
2. Follow steps 2-4 from above, and you're all set!