Background
Dr. Steven Antonoff is a renowned independent educational consultant, author, instructor, and presenter with over 35 years of experience as a leader in education. His books include A Student of Colleges: Fundamentals of Independent Educational Consulting (published 2019), which is the first of its kind and serves as the only textbook currently available for IECs, as well as the foundational text for the University of California's College Counseling certificate programs.
PDF worksheets intended to assist independent educational consultants and their students are available for download, free of charge, on Dr. Antonoff's website here: https://schoolbuff.com/worksheets/
Available worksheets include:
Self-Survey for the College-Bound (see related instructions)
College Planning Values Assessment
Self-Knowledge Questionnaire
Qualities That Will Make a College Right For You
Activities/Experiences Record
College Visit Worksheet
How to utilize with CollegePlannerPro
For consultants who plan to utilize these worksheets with multiple students in CollegePlannerPro, we recommend you create a Multi-Student Folder that can be used to share the files with multiple students at once.
1. Click the Students tab, then "Add Multi-Student Files"

2. Click "Add New Folder". Give your folder a title. You may add students now, or later. Please note that students will not be notified of this action. You may want to send your student an e-mail or a message in the Conversation to alert them to this new shared folder (once you have added files).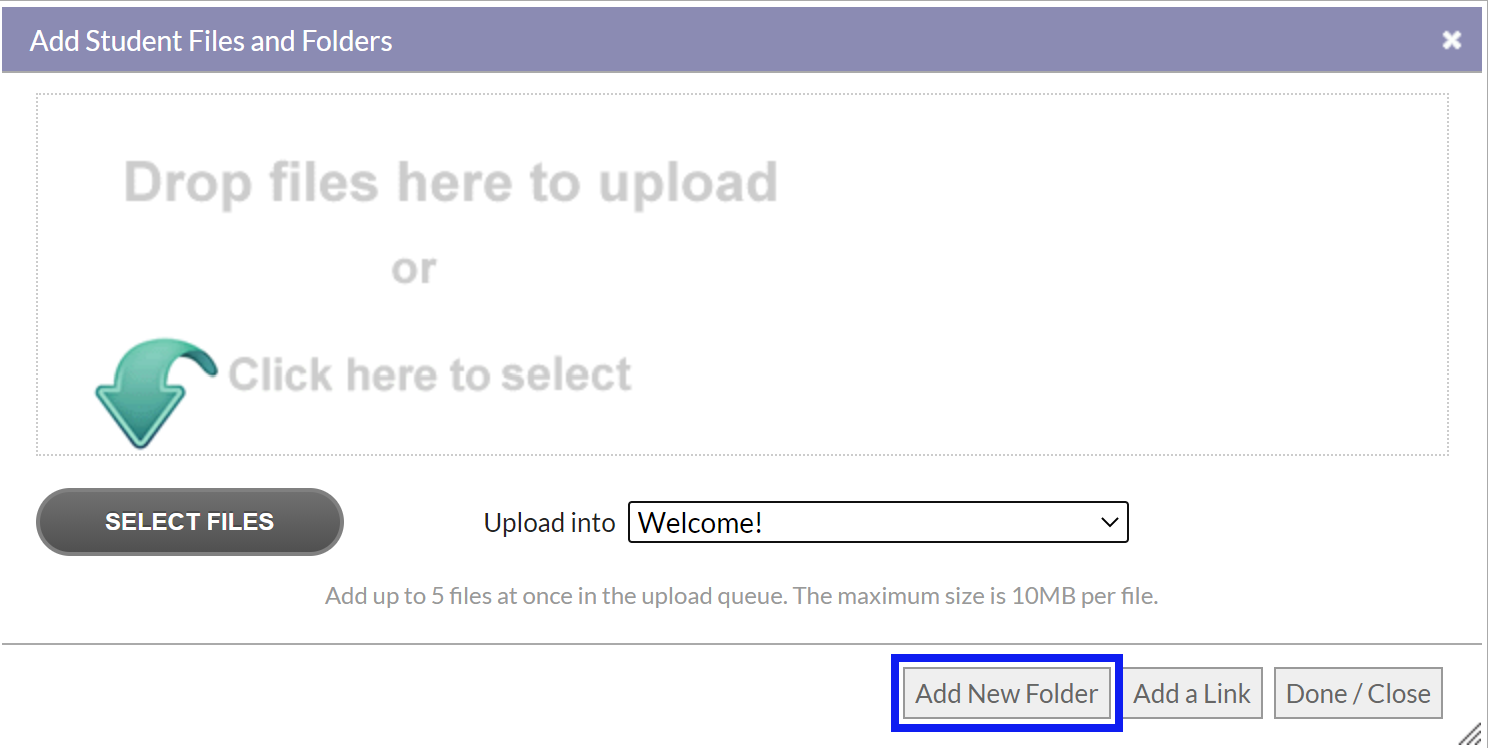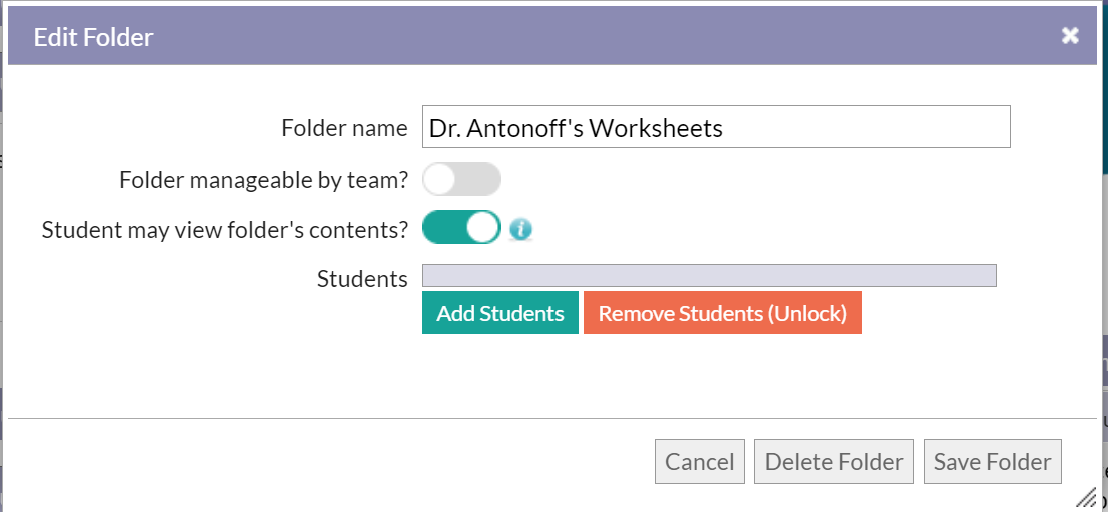 3. Click "Save Folder".
Back on the "Add Student Files and Folders" window:
Ensure you are uploading to the folder you just created
Add files one of two ways:

Upload files from your computer (you will need to have downloaded the worksheets from Dr. Antonoff's website in advance), or
Click "Add a Link" to link to the web version of the PDF. The link you will want is the text that appears in your browser's address bar after clicking "Download PDF" on the Antonoff website. The benefit of sharing a link instead of a file is that, if Dr. Antonoff updates the worksheets in the future and replaces him on his website, you will not need to download and upload new versions to your CollegePlannerPro account.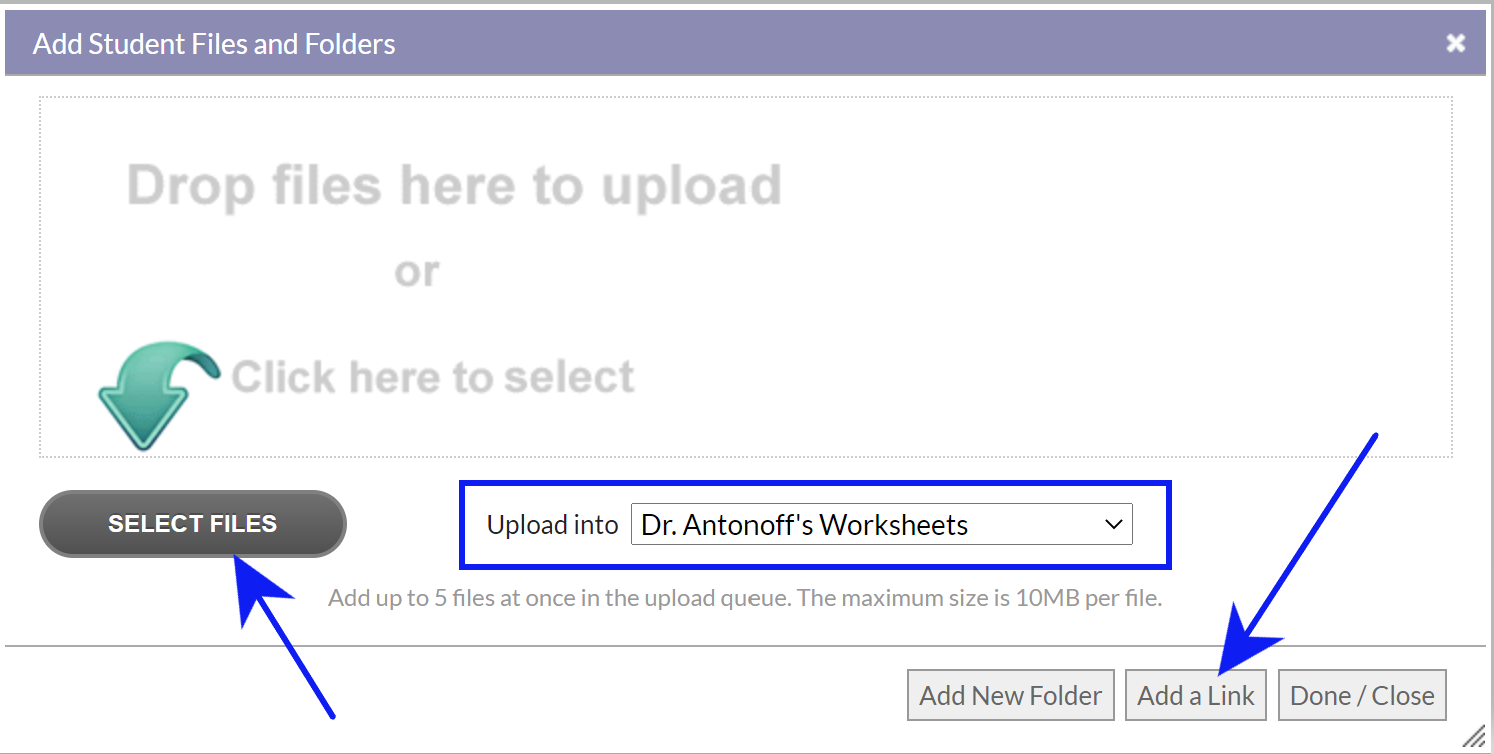 Note you can change the display name of files/links once they are uploaded.
Files uploaded from your computer as PDFs will look like this: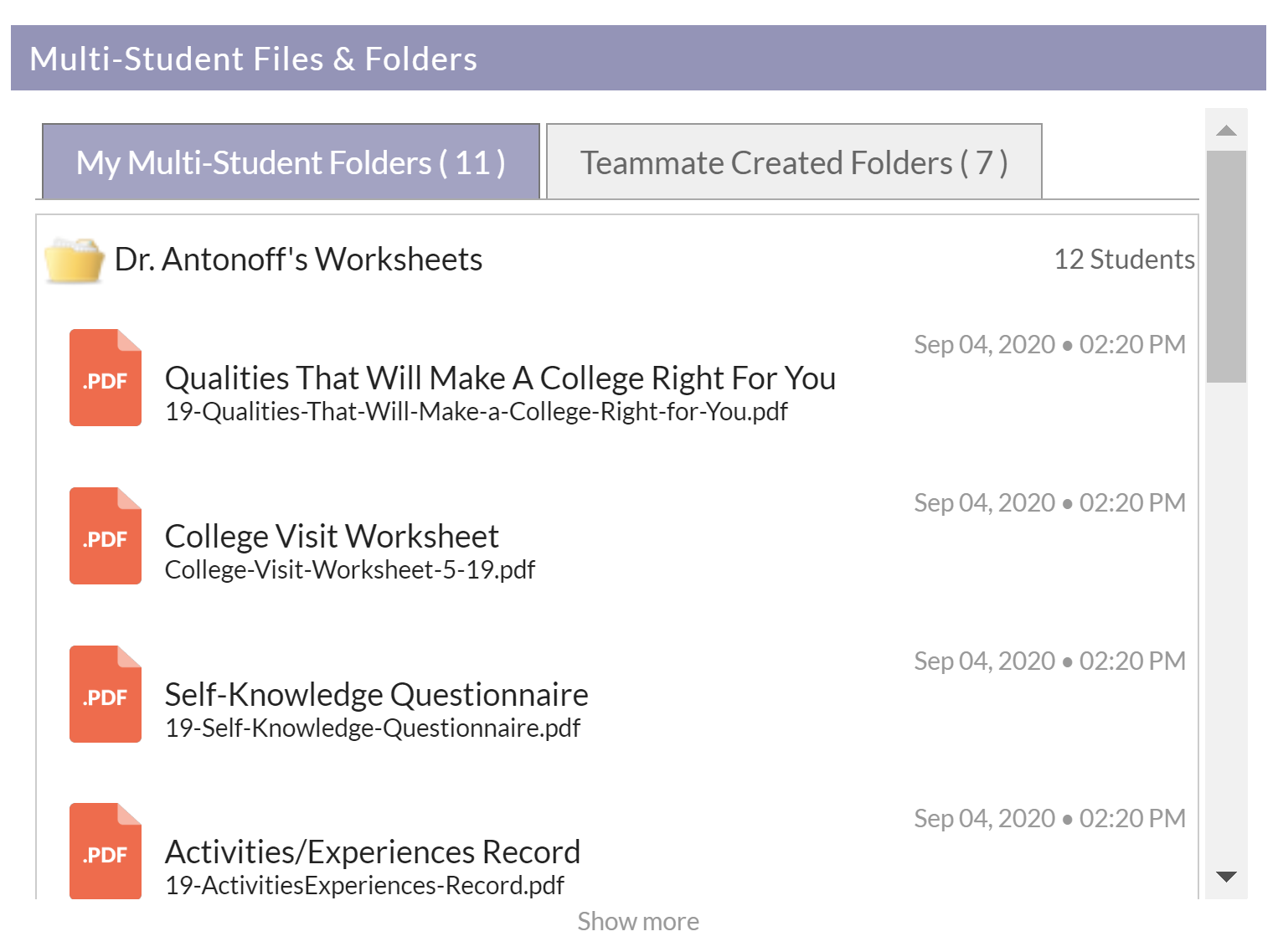 While files shared as links will look like this: