You may choose the college(s) to be included in a College Profile Report. You will have the option of selecting colleges from your "My Suggested List", the Student's "My List of Colleges", or add additional colleges by typing in the name (see below for specific instructions).
For each college, you may elect to show or hide the data to be included on the report by turning "on" or "off" the rows of profile data.
How to add Colleges to a report
Start by going to the Student's Profile Page and selecting the appropriate College Profile Report (middle column). NOTE: If the report needs to be created, first check out How do I create a College Profile Report?
From here, you can select the Add College(s) to Report button and it will give you the option to add a school from your My Suggested List, the Student's My List, or look up a school by name. There are also short-cut buttons to help you import some or all of the schools on your My Suggested List and the Student's My List of Colleges.

How to remove Colleges from a report
To remove a college, click on the college in the left-hand column
Click on "Remove college from report"
Confirm by selecting "Yes, Remove College"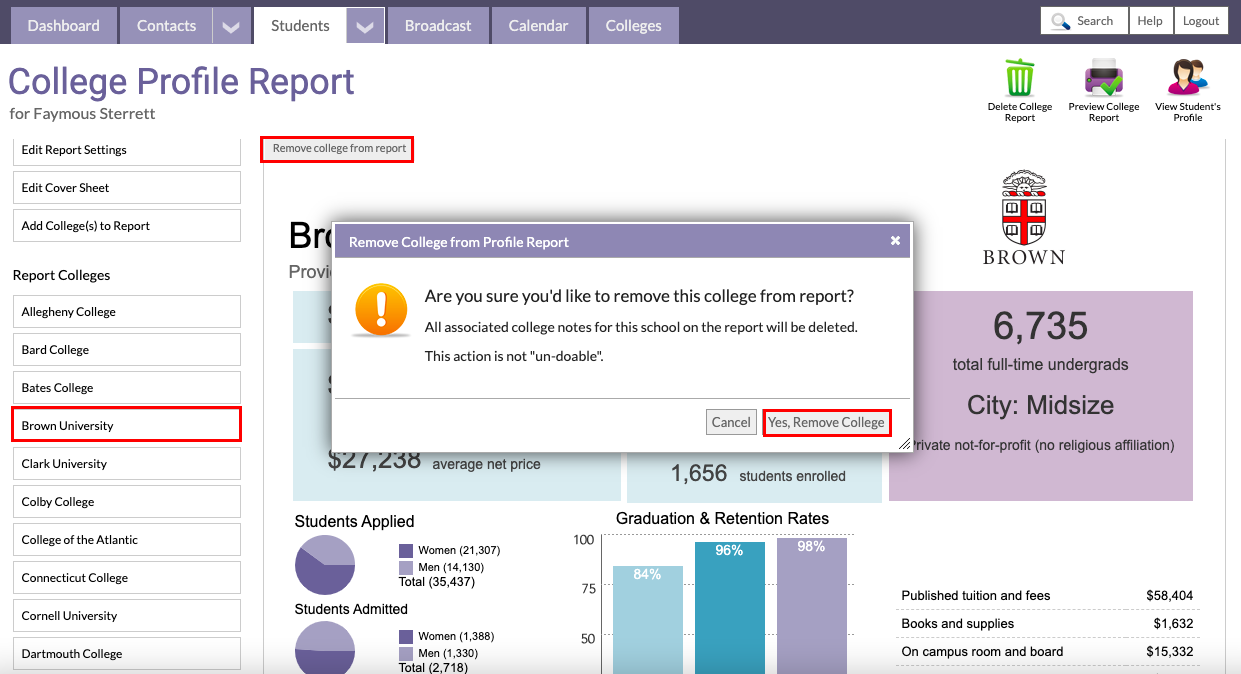 How to select which College Profile data is included in the report
On a per college basis, you may show or hide College Profile data by row.
Start by selecting a college from the list in the left-hand column
Next, hover your mouse over the college data in the main column. This will display/open the "College data report options" window.
If you turn off the "Print profile data for the (school)", no data will be displayed from the profile on the report.
You can select what data you want to include by toggling "on" or "off" the various data rows. Remember, you'll need to do this for each College on the report.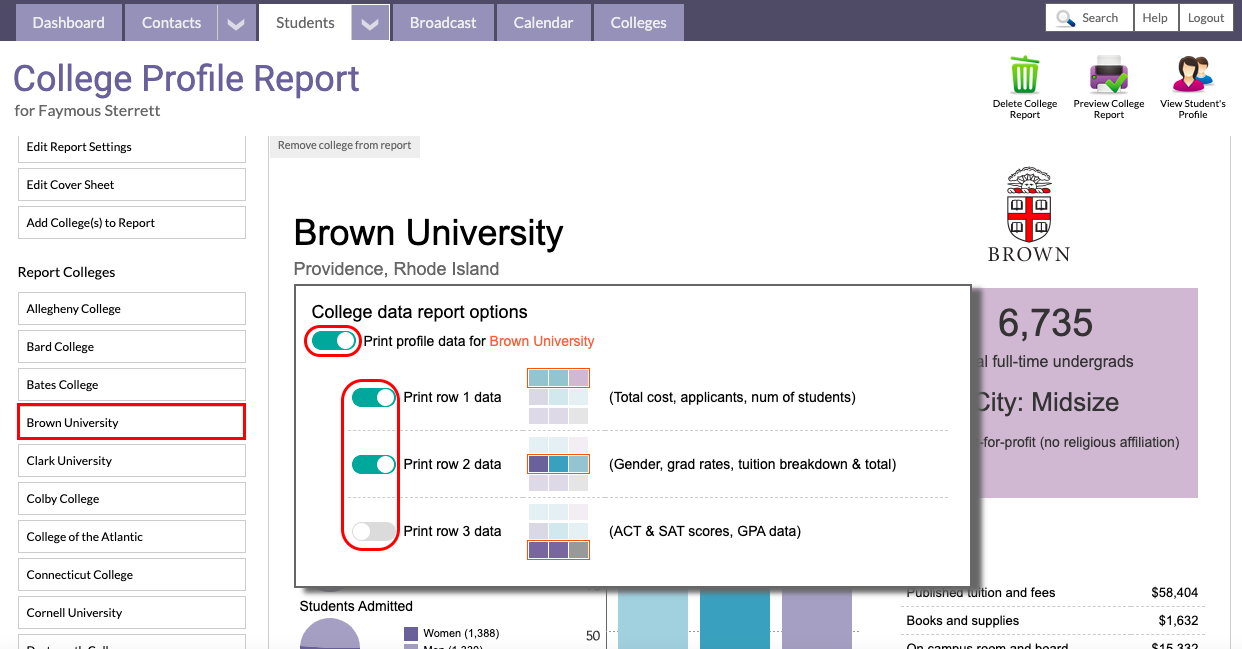 Helpful (related) Articles: