This article is a part of our New Member Training Guide in the College Lists section. Navigate to the next article in the series by following the link at the bottom of this article or return to the New Member Training Guide homepage here.
College Profile Reports are designed to provide a report of selected colleges with profile data and optional customized notes you'd like to include. Each report is created and saved within a student's profile within CollegePlannerPro. Follow the steps below to get started creating a report.
The report will include a personalized cover sheet branded with your logo, the student's name, and an optional title or specialized message. You may select or import the colleges to be included in the report and tailor the content for your student. Determine exactly what data is included from college profiles and whether the Student's GPA and test scores are displayed. You may enhance the profile by adding custom notes, pictures, and information. You may even include college notes you've already saved in your account from your college profiles. Remember these reports may be distributed to your students and parents in hard copy print out or may be displayed on the "Colleges" tab of the student's CustomCollegePlan report.
How to create your report
Navigate to the Student Profile
Click "Create New College Report" from the toolbar (far right-hand side)
Enter a "Report title"
Today's date will be populated unless you choose to edit the date
Toggle Green/Gray (Yes/No) to display student test scores and GPA, and admission probability
Click "Create Report"

How to customize the cover sheet
Select "Edit Cover Sheet" to open the cover sheet
Your logo, the Student name, and the date will be populated
By selecting the icon, you may add a Note to be displayed on the cover sheet
You may add a new note or copy a note from other college report cover sheets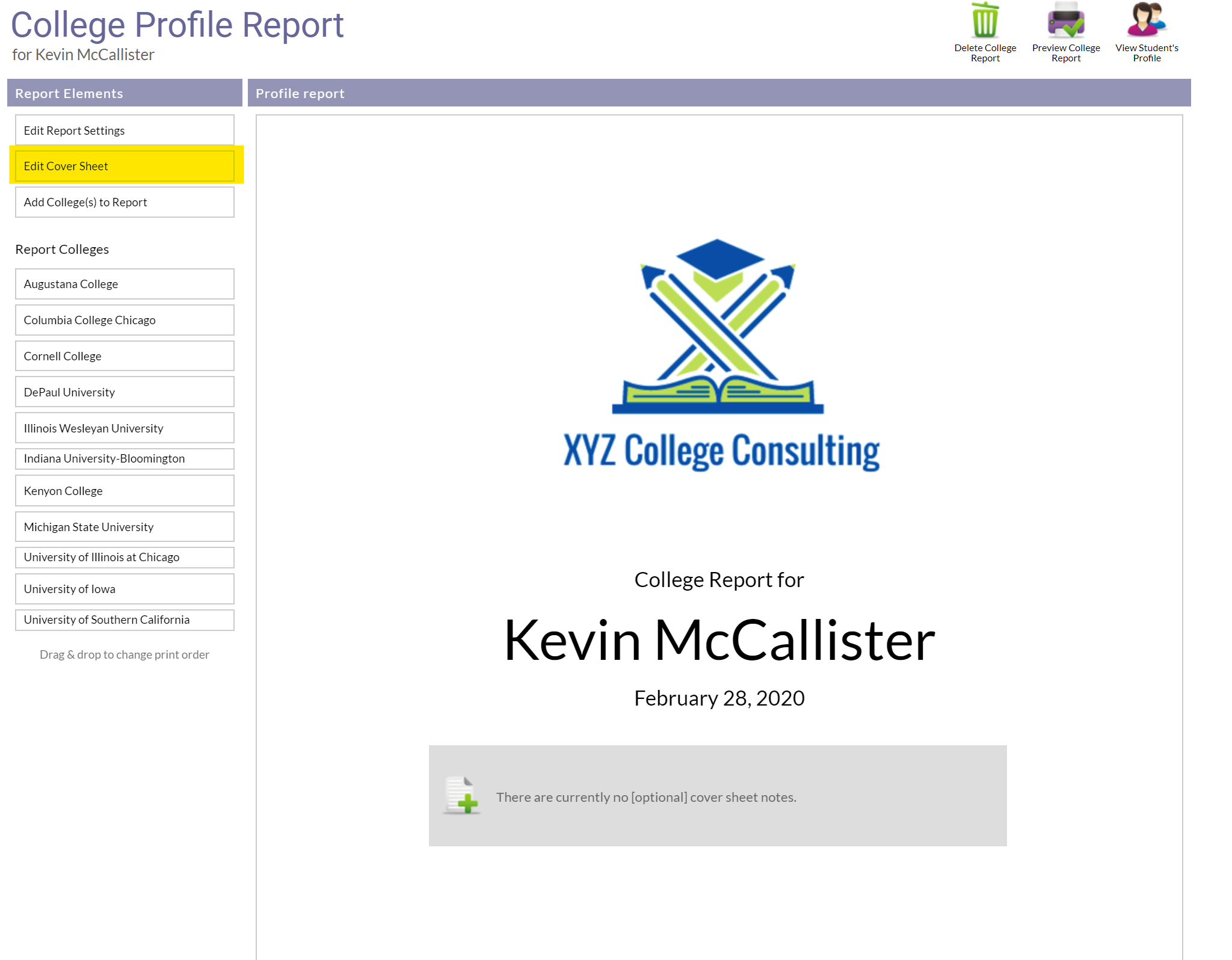 How to customize each college report page

Click on any college name at the left-side
You may add a new note or copy/import a note from college profiles by selecting the icon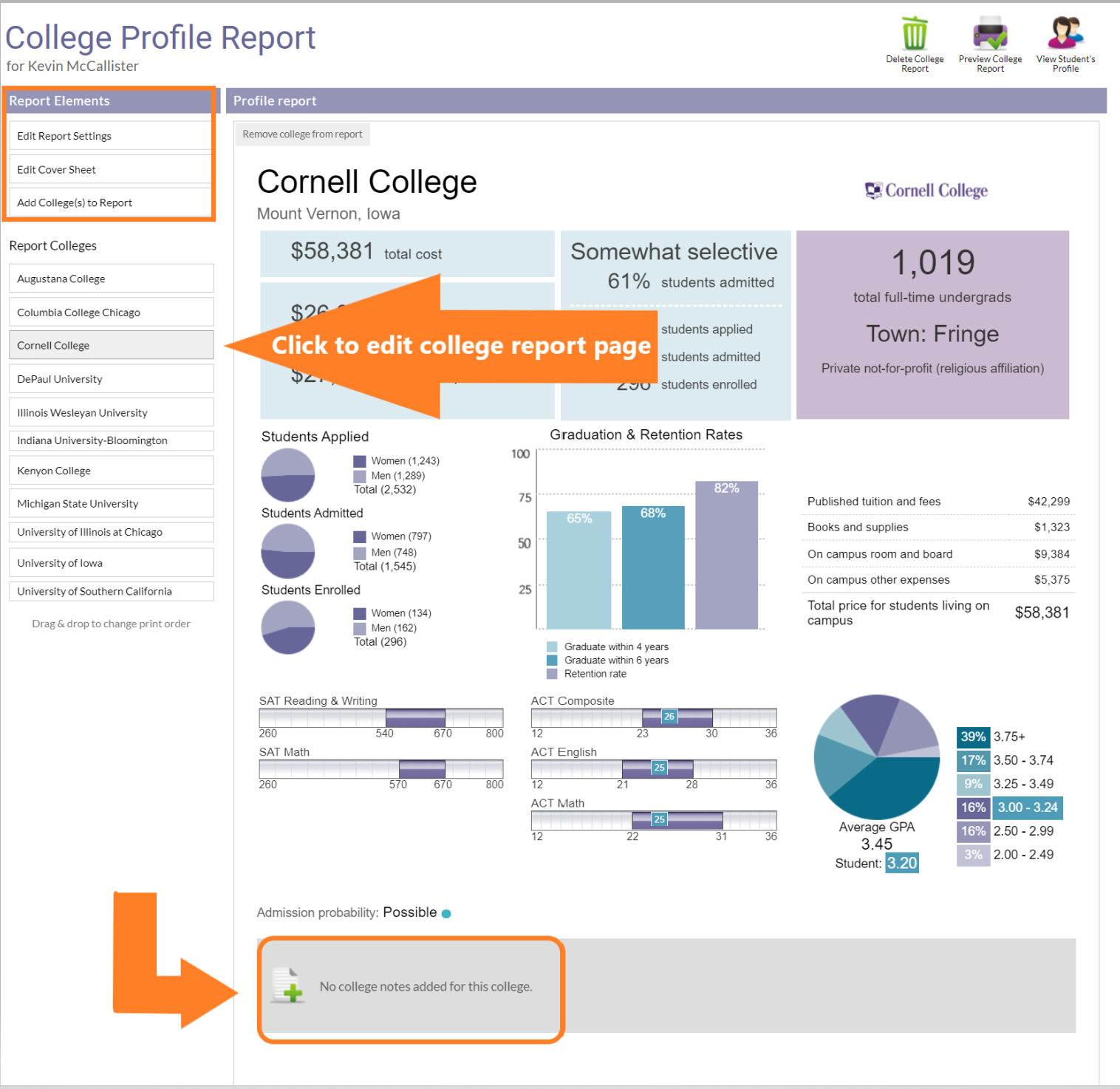 You may also edit the data displayed on this page by hovering over the name of the school and changing your options displayed in the pop-up window.