You may add Application Deadlines and Requirements within your CollegePlannerPro account for all colleges. Initially, there will be some basic deadlines and requirements preloaded. You may add more deadlines and requirements. Application requirements may also be added by adding a requirement to a specific college profile. See "How do I add Application Requirements directly from a College Profile?"

How to add a new application deadline or requirement
1. Navigate to the Colleges Main page and select "Manage Application Deadlines & Requirements"
2. Type in the deadline or requirement you choose to add
3. Click on the green plus sign to add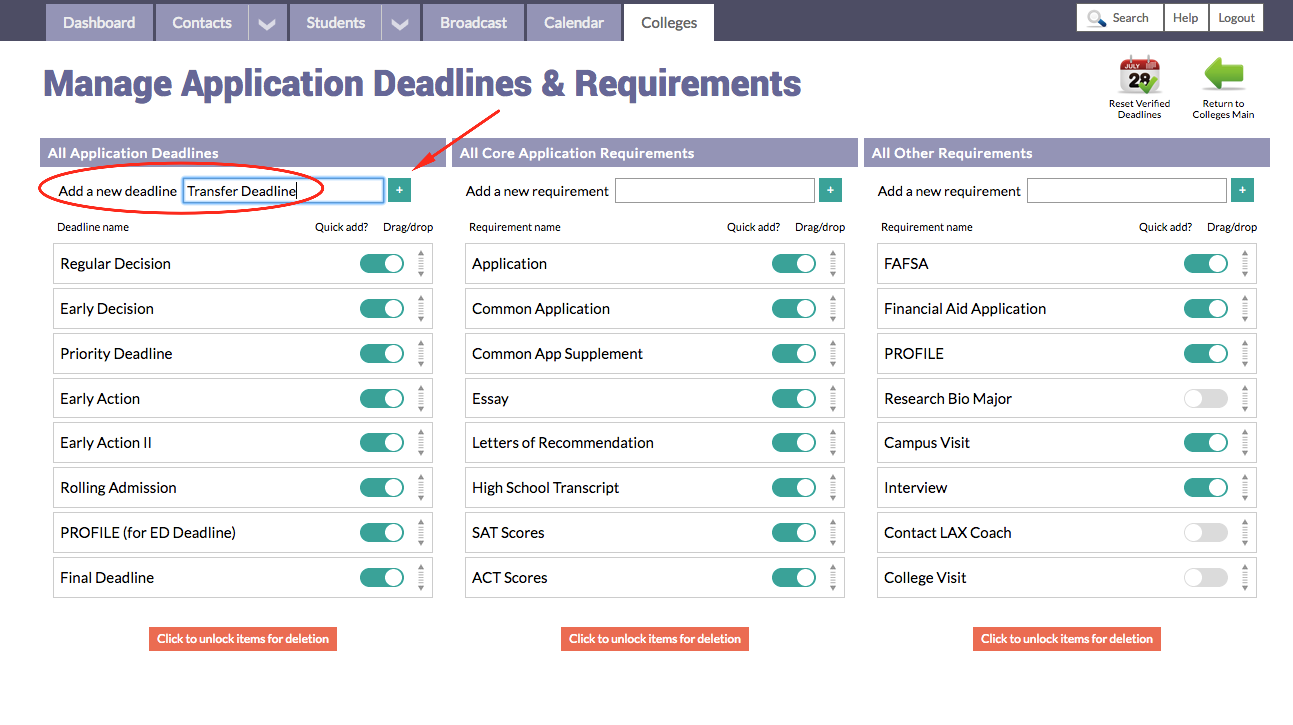 4. You may toggle to ON (green) to have displayed on a college profile or OFF (gray) not to be displayed