You can reuse content from a previously sent message, or, you may "copy and paste" content from a "draft" message to a new message (this allows the "draft" to remain as a template for future use).
How to recycle a sent Broadcast Message:
Open a previously sent message

Select "Reuse Content for New Draft" from the bottom

You can either keep or change the "Email Subject"

Modify the body of the message (if necessary)

From here, you can either proceed to the send options or save the message as a draft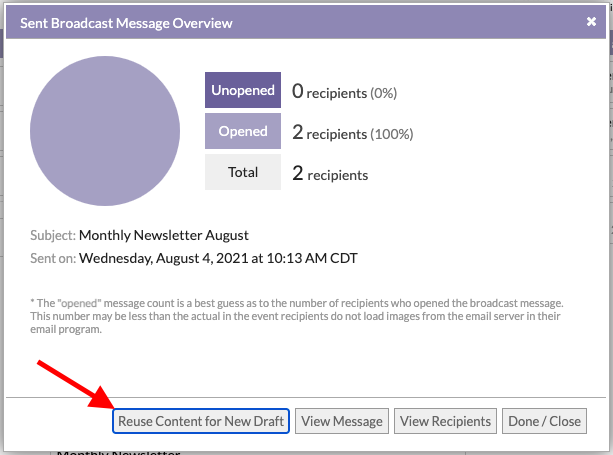 Helpful (related) articles
How do I send a Broadcast Message?
How do I save Broadcast Messages?
How do I create a Broadcast Message?