Broadcast message recipient lists can be used to send emails out to specific groups, such as parents or students with the same graduation year. You can get started building lists right away and make changes to your recipient lists at any time. To get started creating a recipient list, follow these instructions:
Creating a new Broadcast recipient list
Navigate to the "Broadcast" tab and click the "Create New Recipient List" button in the toolbar.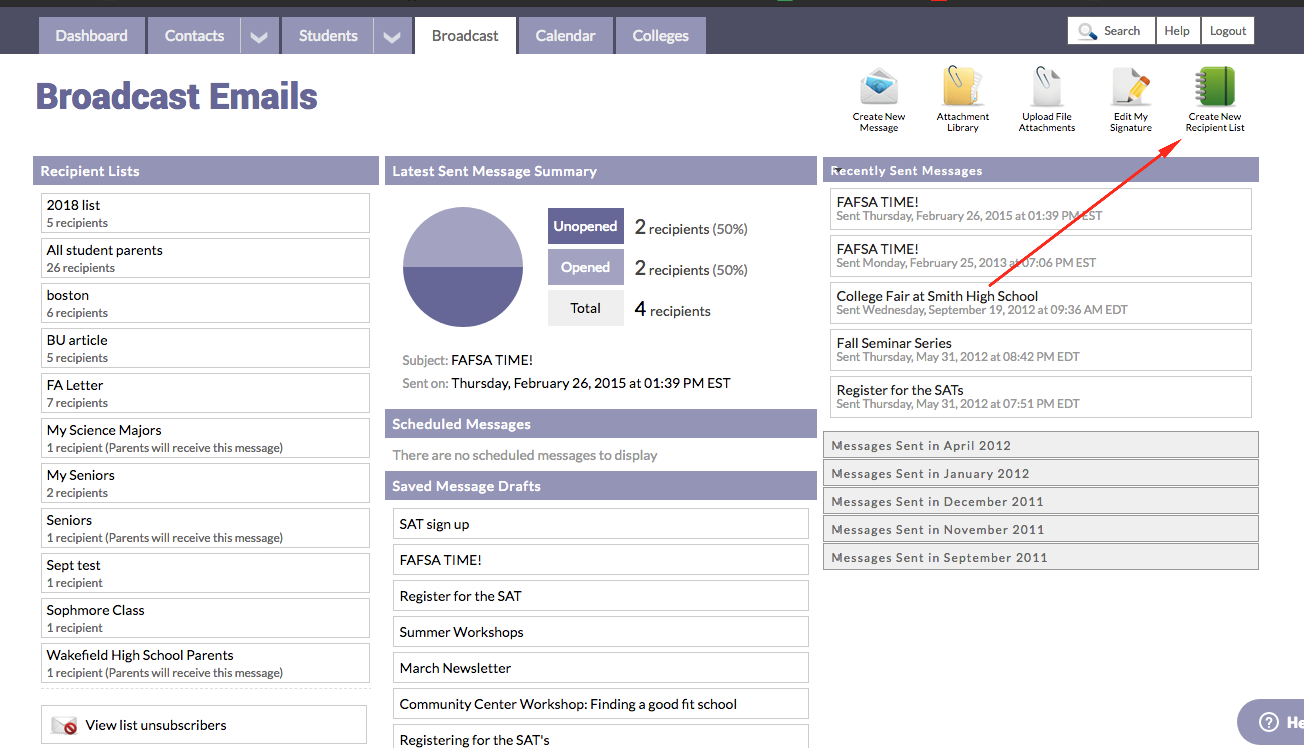 In the new dialog window give your list a name (ex. Class of 2021). This name will be used to identify your list later on, so be sure to name your list something that makes it easy to understand.
Next, select the "base" you'd like to use to create your recipient list. The base will provide the filter you'll use to narrow specific list recipients. Click the "Next" button after selecting a list base.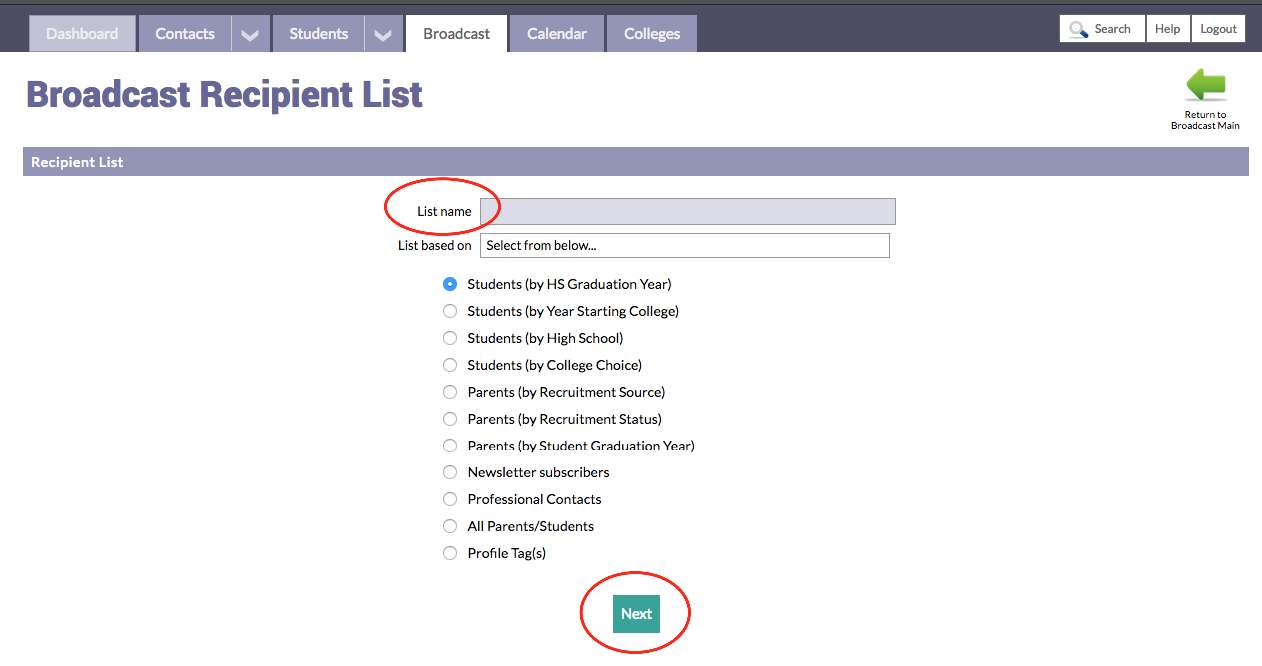 Depending on your list "base" selection you will now see filters on the left and the possible recipients on the right side of the dialog window. By clicking the filters to the left you'll remove undesired recipient options from the potential recipient list. To add recipients, select them in the list to the right by clicking the check-box next to each individual.
After selecting the recipients, click the "Save Recipient List" button.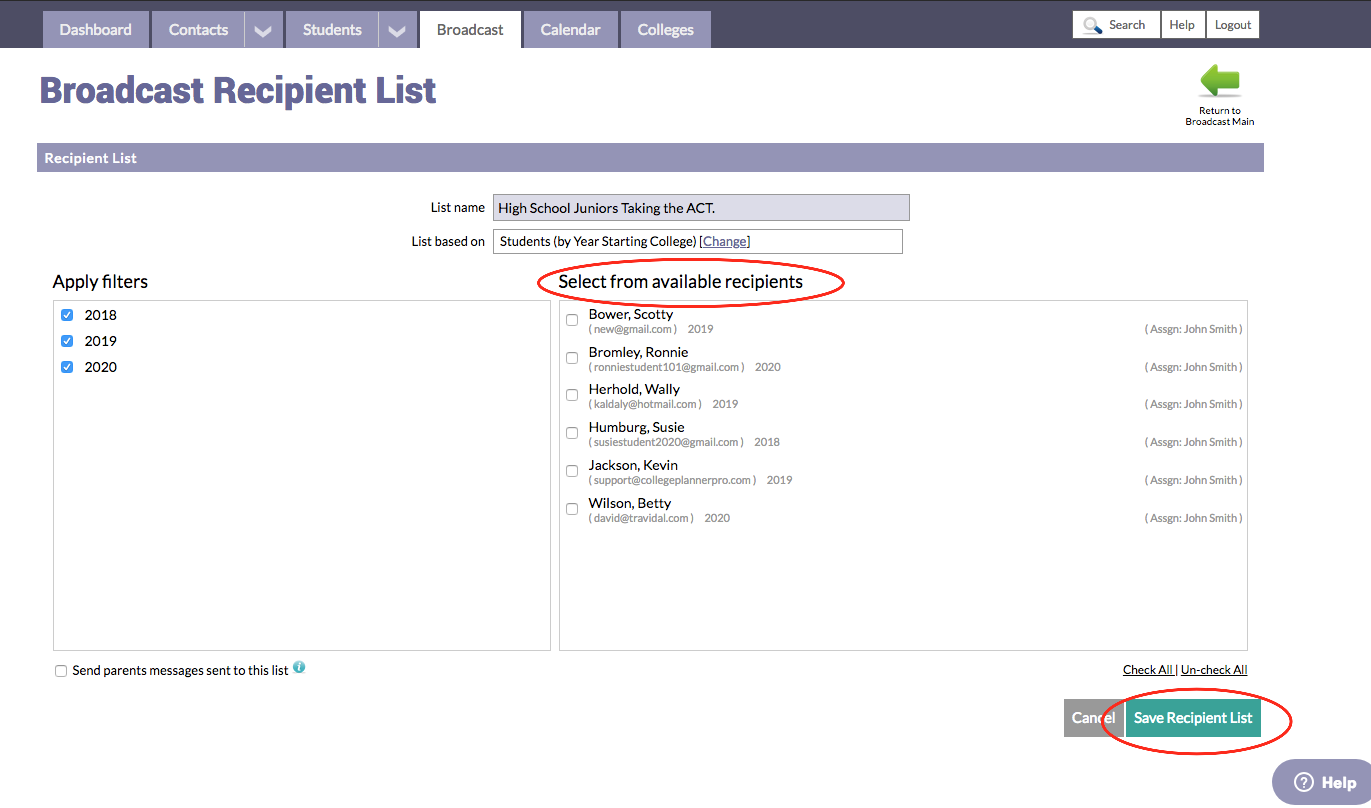 Your newly created Broadcast recipient list will display on the "Broadcast Main" page in the list of "Recipient Lists."