If your student forgets their password, they may reset it from the CustomCollegePlan login page. Just like any other web-based application like Instagram or Facebook, there's a Forgot Password link on their login page. Your students will be prompted to enter their email address and HS graduation year, and they'll be sent a link to reset their password via email.
How Students may
reset

their password from the CustomCollegePlan login page:

1. Go to where they normally log in (your website or a bookmarked web address)

2. Directly below where they input their credentials, click on "Forget password?"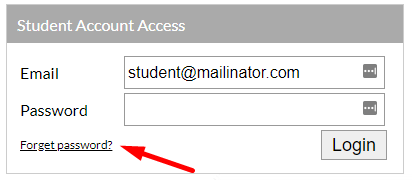 3. A new dialog box will open. Enter their graduation year and click "Email me a reset link".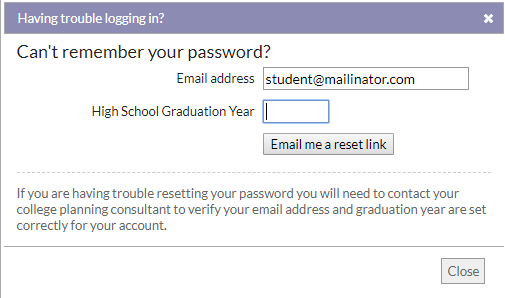 4. If this does not work, they will need to verify their email address with what is listed for their account.
How Students may
change or update

their password from within their CustomCollegePlan account:

1. From the Main Dashboard, click "Edit My Profile Info".

2. Towards the lower right-hand corner of the resulting dialog box, click "Change my account password".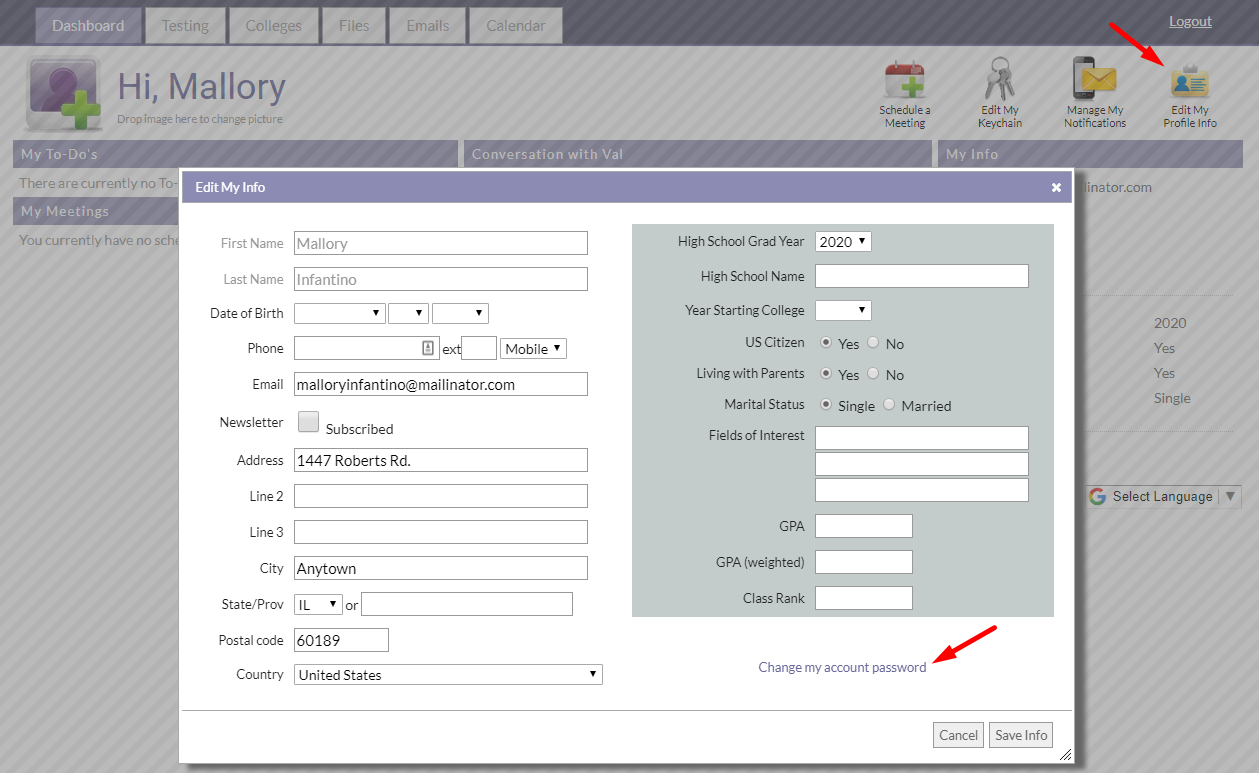 3. The student will then be redirected to a web page that allows them to change the account password: