Similar to Calendly, the scheduling tool in CollegePlannerPro allows you to create event types, define your availability for each, and offer a branded scheduling page to your clients for a seamless appointment booking experience. Additionally, CollegePlannerPro automatically blocks off any time associated with existing "Busy" calendar events, thus preventing double-bookings. Clients cannot schedule with you at "Busy" times.
Managing your "Available"/"Busy" events in CollegePlannerPro
When creating calendar events in CollegePlannerPro, the Scheduling option allows you to define the event as either "Available" or "Busy" for the purposes of client scheduling. 
Some events may make sense to be "Available" - for instance, a birthday or special event that does not impact your ability to take a meeting.
Other events should be "Busy" - meetings, personal appointments, vacations, or any other event making you unavailable for a meeting. Note that all events booked through CollegePlannerPro scheduling pages are automatically designated as "Busy".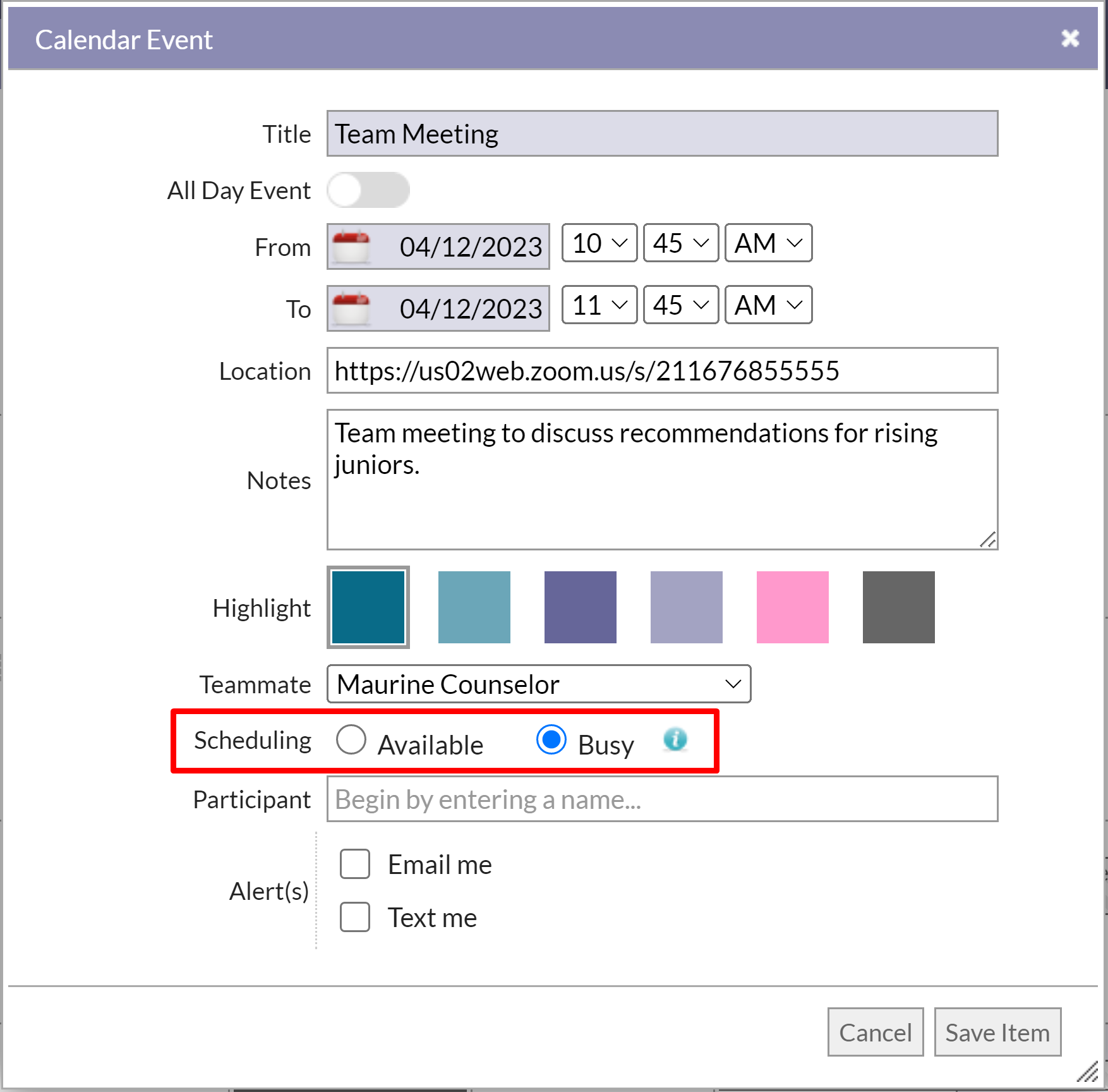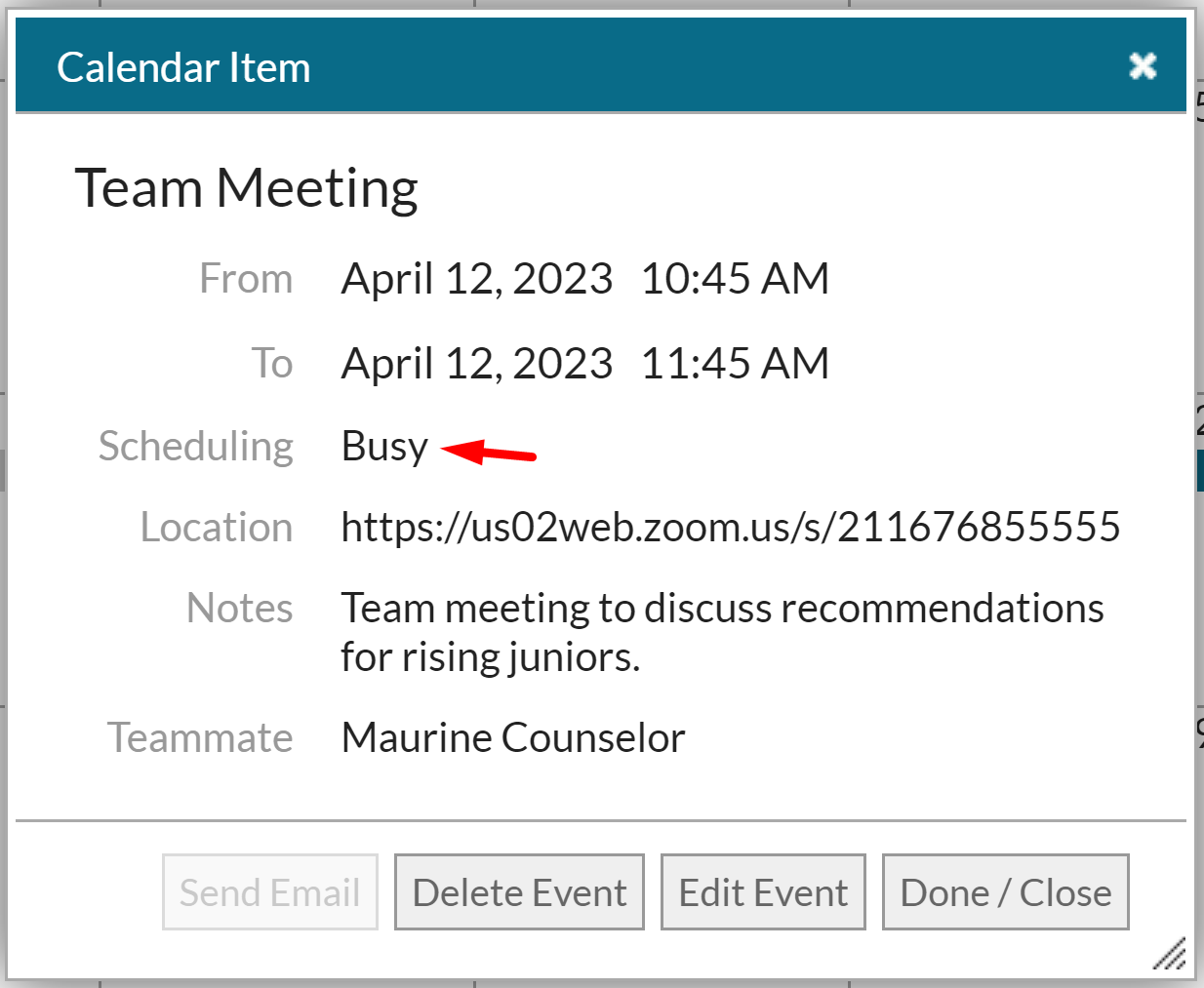 Managing your "Available"/"Busy" external calendar events
Upon connecting an external calendar account like Google, iCloud, or Outlook to CollegePlannerPro, you have the option to decide which calendar(s) - if any - you want to impact your availability for client scheduling. "Busy" events from selected external calendars will also make that time unavailable for client scheduling. 
You will be prompted to choose calendar(s) to affect your availability after connecting a new external calendar. This is optional; you do not have to select any calendars. You can also access/update your selections at any time from the "Connect/Manage Calendars" button on the Calendar tab or the Availability page:


After selecting "Connect/Manage Calendars", clicking the gear ("Configure") icon will allow you to update your calendar selections: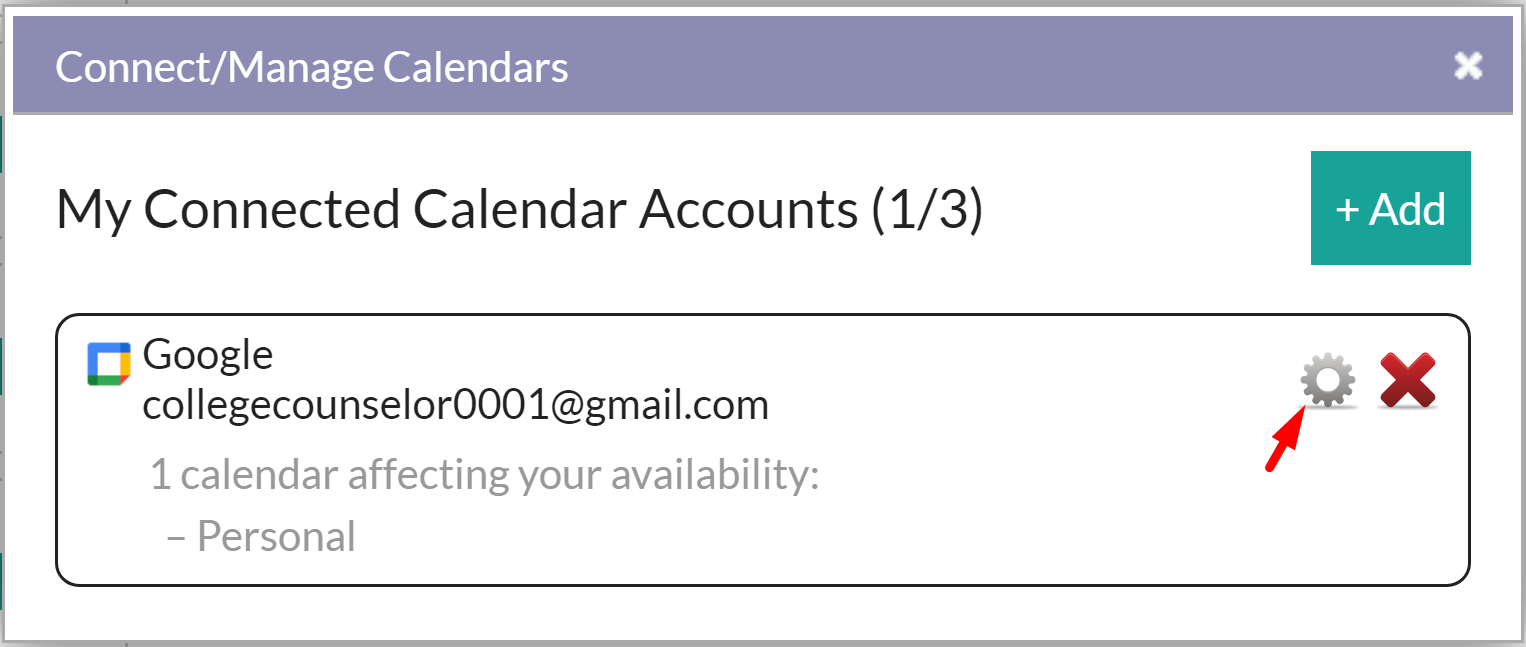 You can select zero, one, or multiple calendars to impact your scheduling availability: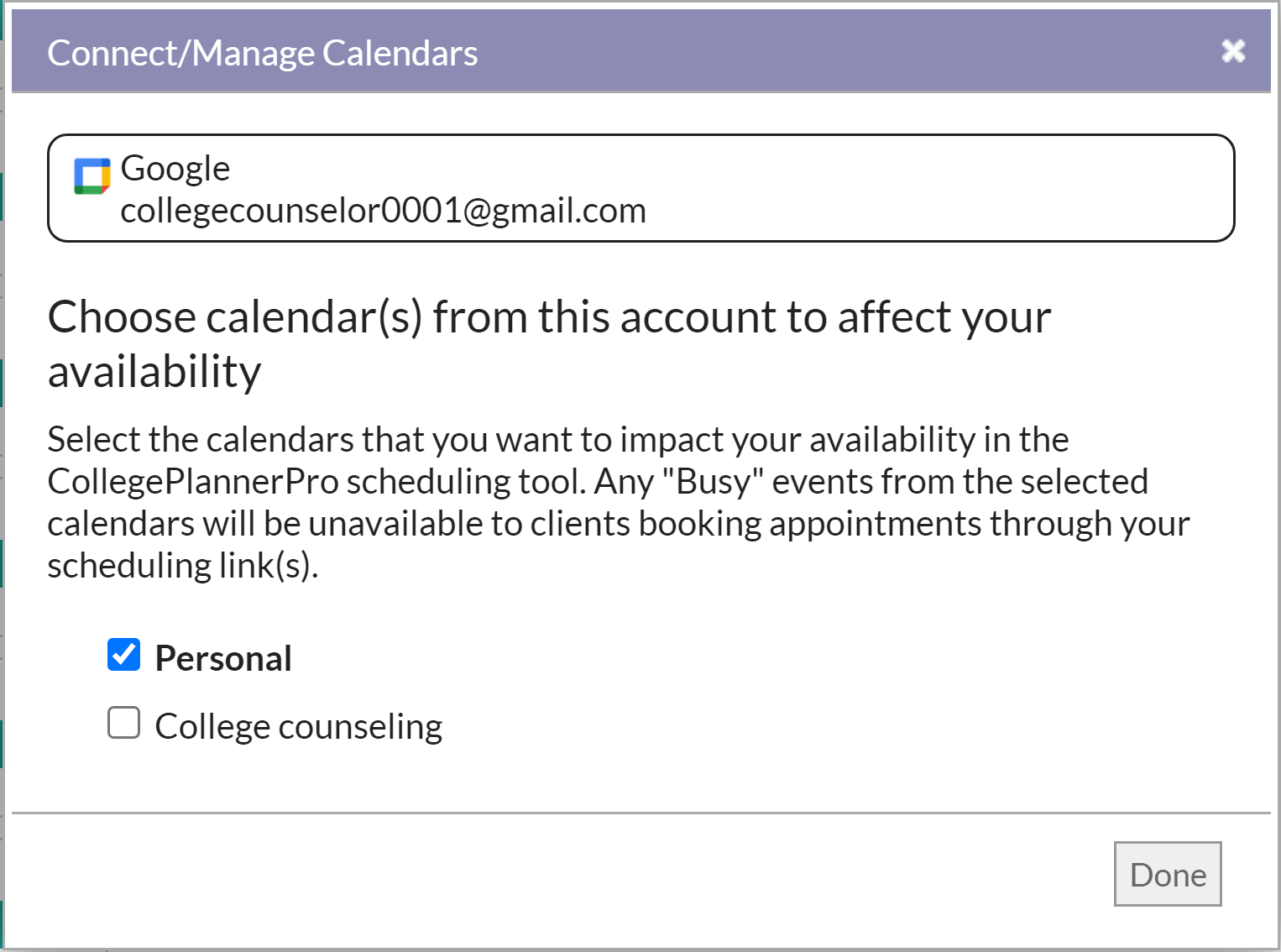 On the Calendar page, in the left-hand sidebar where your Connected Calendars are listed, any connected calendars that are currently selected to impact scheduling availability will have an orange indicator:

Please note: The integration to connect external calendars to CollegePlannerPro supports the display of external calendar events 45 days in the past and 200 days into the future; any events outside this range will not be shown in CollegePlannerPro, and will not impact your scheduling availability.