You can generate a list of colleges your students are attending by running the Admission Decision Report, accessible on the Colleges tab.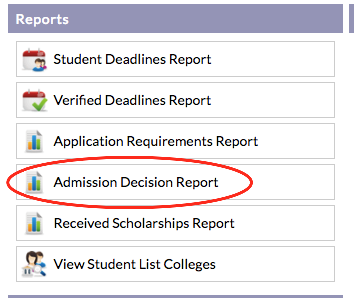 The resulting report will include a column titled "Will attend" with a Yes/No status for each college and student. The report may be exported as a spreadsheet and filtered to display only those schools that students are attending.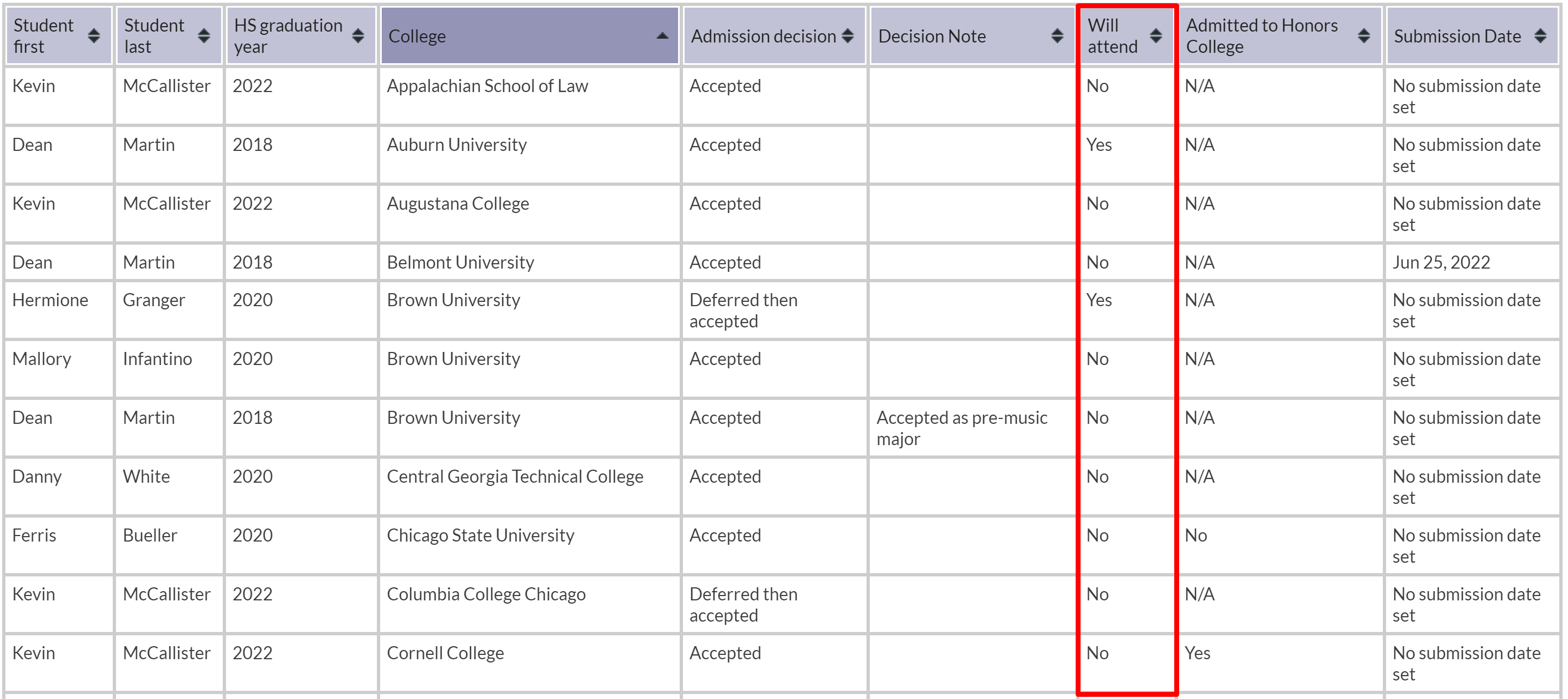 You may also view a list of students attending a specific college by clicking the Students, Deadlines & Requirements tab on a college profile page, and then clicking the teal button titled "View Admitted/Matriculated Students". For more information, see: How do I see a list of students accepted to or attending a specific college?