CollegePlannerPro is happy to be the exclusive distributor of the AchieveWorks® suite of assessments for independent educational consultants. Purchase these assessments on their own (see: standalone Assessments platform) or use them within your existing CollegePlannerPro account.
The assessments bundle includes 4 assessments (AchieveWorks® Personality, Learning & Productivity, Intelligences, and Skills) and is priced at $25 per student, and is purchased on a per-student basis. If you are ready to purchase these assessments, follow the steps below to make them available for your student(s).
Log in to your CollegePlannerPro account and navigate to the student profile where you'd like to enable the assessments (you can try this with your

Sample Student

).

Scroll down until you reach the Student Assessments section along the left-hand side. Then, click the "Enable the Assessments for

student name

" button. (If you do not see this button, you may need to enter a student email address first.)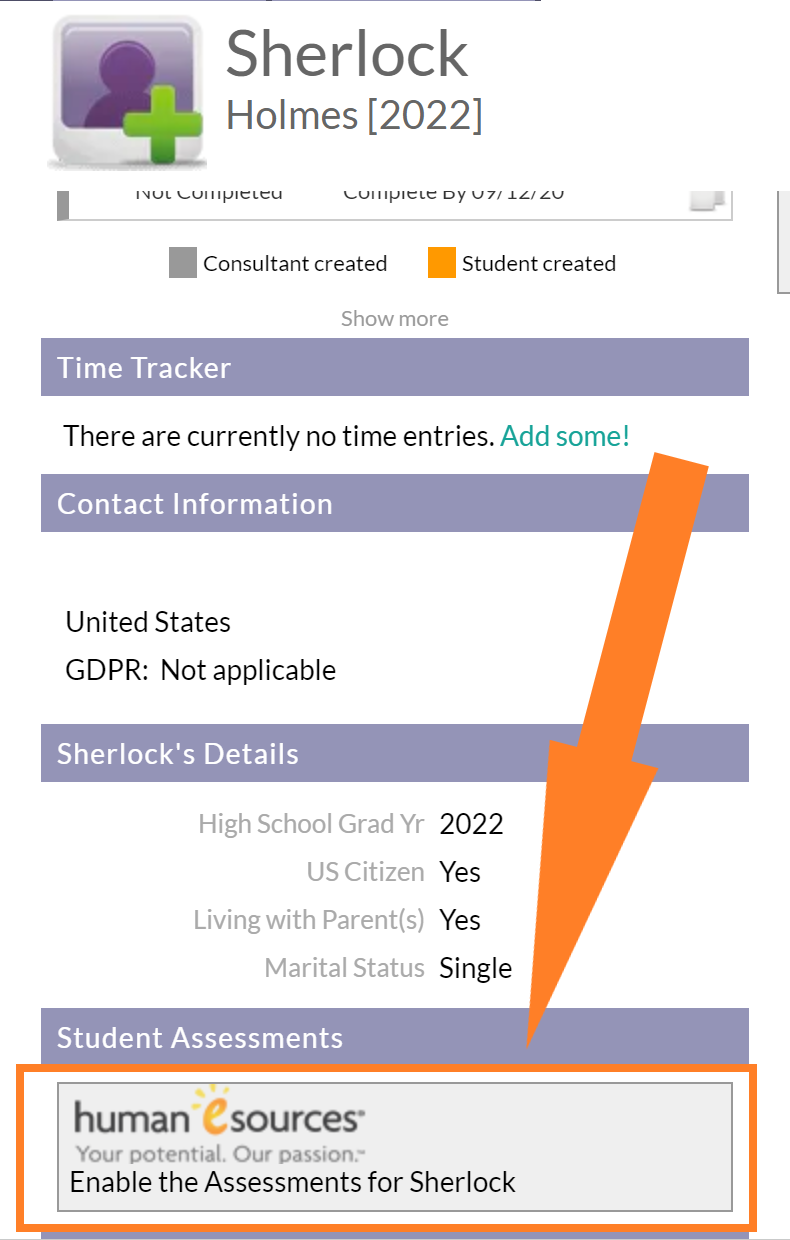 3. If you already have a license key to redeem, skip to step "a" below. Otherwise, if you are ready to purchase the assessments for this student, then please read the instructions and terms carefully. Once you have read through everything, be sure to check the box to agree to the terms of use and click on the green button to enable the assessments.
a) If you have a license key to redeem, click the gray text link labeled, "Already have a license key?" which is located near the price indicator. Clicking this link will expand a text input box where you will need to copy/paste or type the license key. Be sure the price changes to "$0" once you've entered the key and then click the green button to enable the assessments.
IMPORTANT: Be sure the price changes to $0 or you will be charged.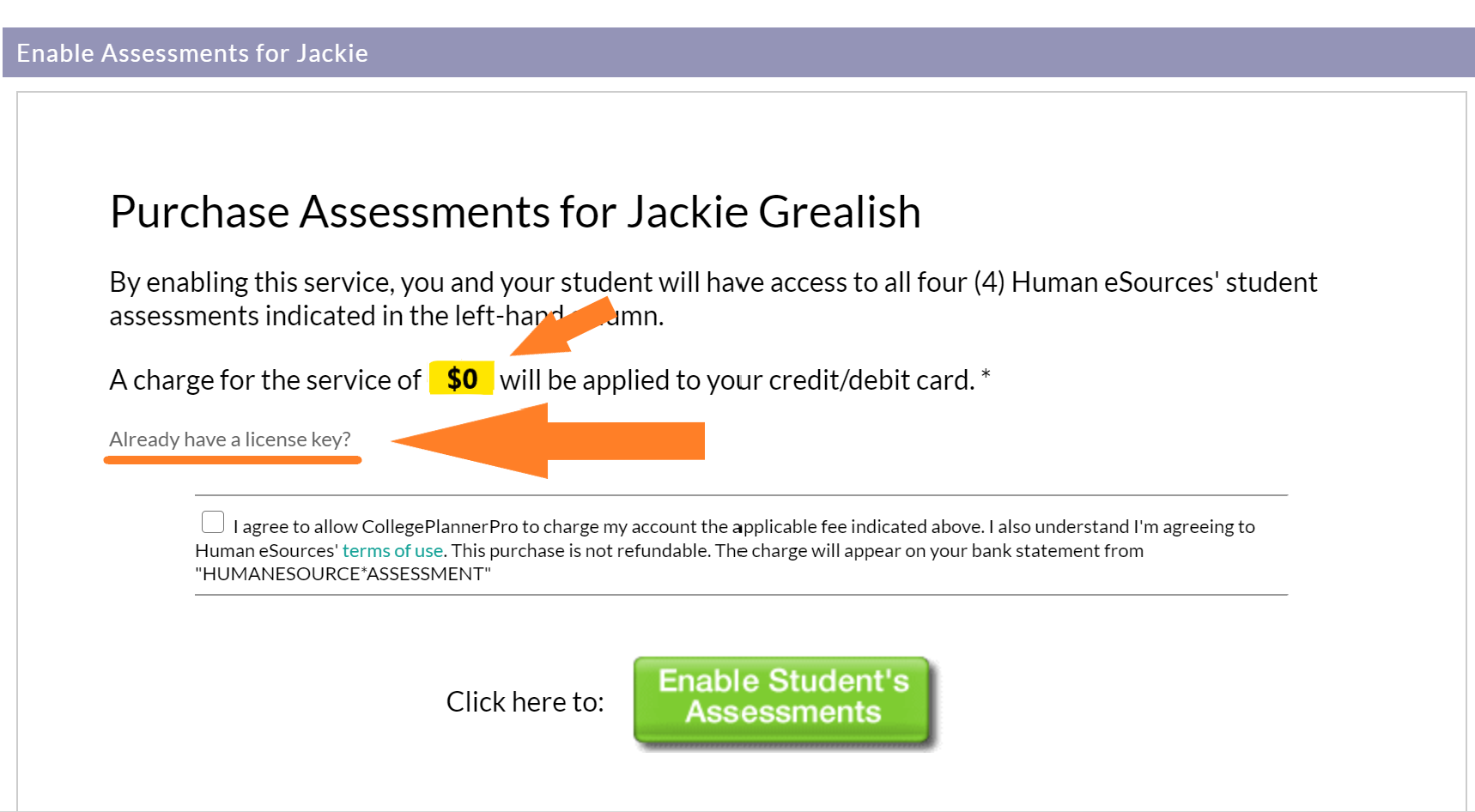 ​


Completing the above steps will grant your student (or sample student) access to all 4 of the AchieveWorks® assessments. When students next log into their accounts, they will see a new tab in their student account called "Assessments", which they can click on to get started.
Once students complete an assessment, you (as the counselor) will see a few options when you next launch the assessments module. You may simply view the assessment report, mark the assessment as reviewed (allowing your student access to see the report as well), or delete the results in order for them to retake it.

IMPORTANT: Student assessments taken previously outside of CollegePlannerPro
If any of your students have taken an assessment directly through Human eSources prior to the integration with CollegePlannerPro, these assessments will be made available inside of your CollegePlannerPro account. The access to the assessments as well as the results will automatically become available. No purchase will be necessary to access these previously created student assessments.
How do students access their assessments?
Students for whom assessments have been enabled in a full CollegePlannerPro account may access the assessments from the student portal (CustomCollegePlan). Once enabled, the student will see a new tab within their student account called "Assessments". Students are not automatically alerted to the addition of this new tab, so consultants will likely want to notify the student in order to start the process.
Helpful related articles: