Some members have unredeemed assessments license keys that may be assigned to students:
Within the standalone CollegePlannerPro Assessments platform:
You can access your unredeemed license keys within your account by navigating to the "Manage Account & Billing Info" tab. You'll see the license keys on the right-hand side of the page. There, you'll also see detailed instructions on how to redeem those license keys. Below is another quick video walkthrough on how to add students and redeem your license keys.
​
Within the full CollegePlannerPro platform:
Account Owners may access a list of unredeemed license keys from the My Profile & Billing Information page of their CollegePlannerPro account (on the right below billing information):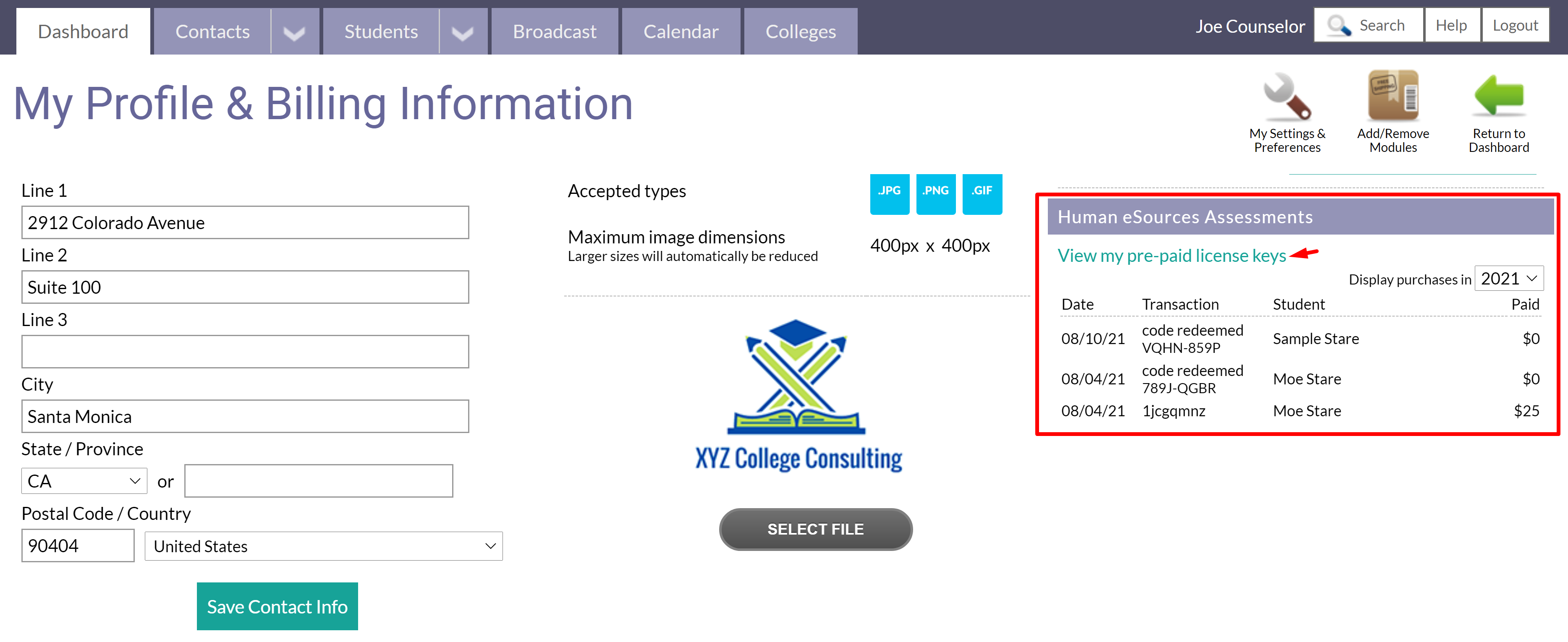 To apply an unredeemed license key:
Navigate to the student's profile page
Scroll down in the left-hand column to the "Student Assessments" section
Enable the assessments for the student
Click on "Already have a license key"
Enter license key
Important: Be sure the license key is accepted and the price reflects a $0 amount.

Once the $0 amount is displayed

, click the green enable button to redeem the license key and open the assessment module for the student.