You may have remaining assessment credits from your Human eSources account. These credits will carry over and are redeemable within your CollegePlannerPro Assessments account (if you are using the full CollegePlannerPro platform, please reach out to our team at [email protected] to redeem your license keys).
Within the CollegePlannerPro Assessments Platform:
You can access your unredeemed license keys within your account by navigating to the "Manage Account & Billing Info" tab. You'll see the license keys on the right-hand side of the page. There, you'll also see detailed instructions on how to redeem those license keys. Below is another quick video walkthrough on how to add students and redeem your license keys.
​
Within the full CollegePlannerPro Platform:
If you have not received your keys via email, please reach out to our team at [email protected]
Navigate to the student's profile
Scroll down in the left-hand column to the "Student Assessments" section
Launch the student's Assessment Module
Click on "Already have a license key"
Enter license key
Important: Be sure the license key is accepted and the price reflects a $0 amount.
Click the green enable button to redeem the pre-paid license key and open the assessment module for the student.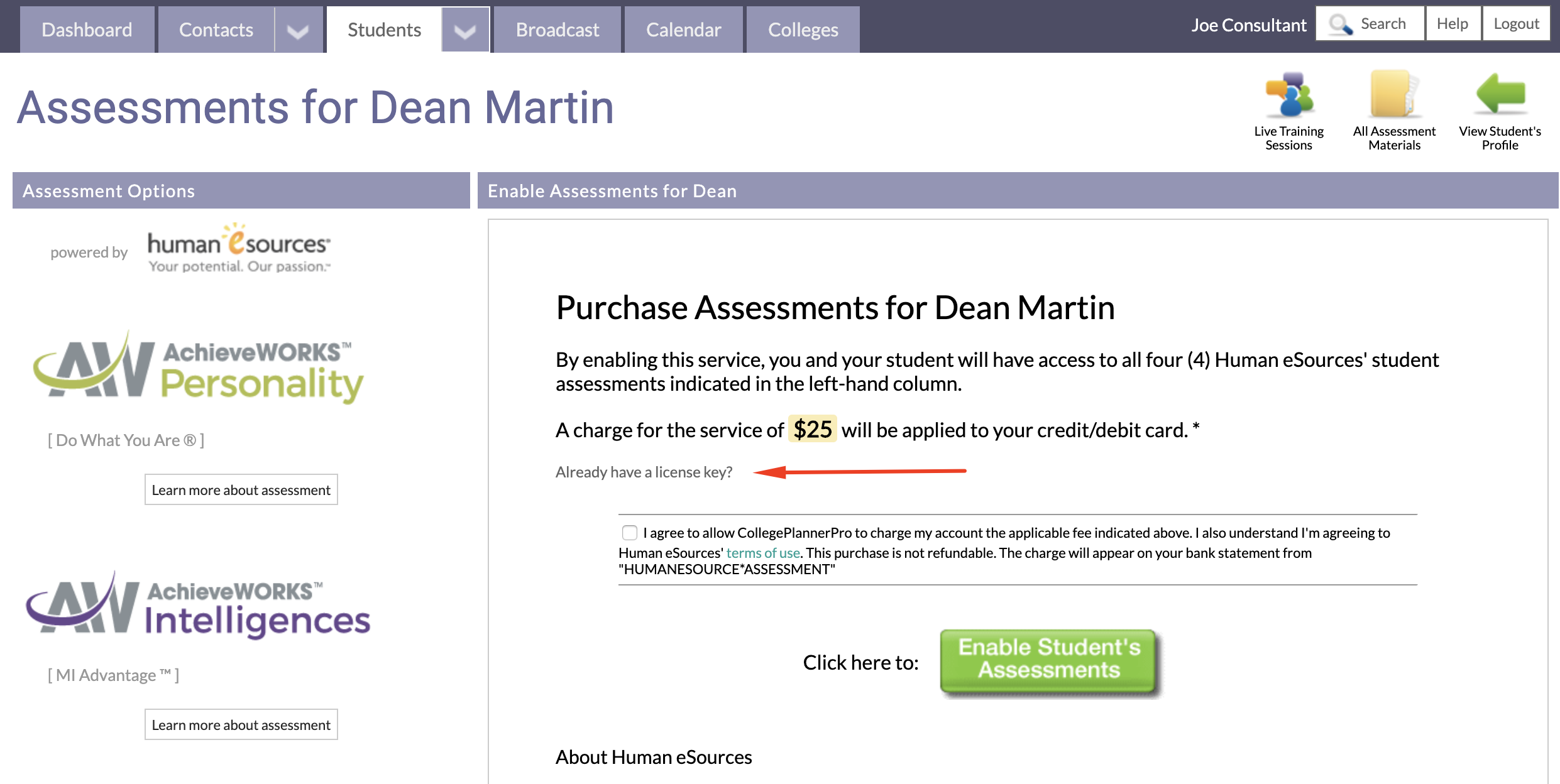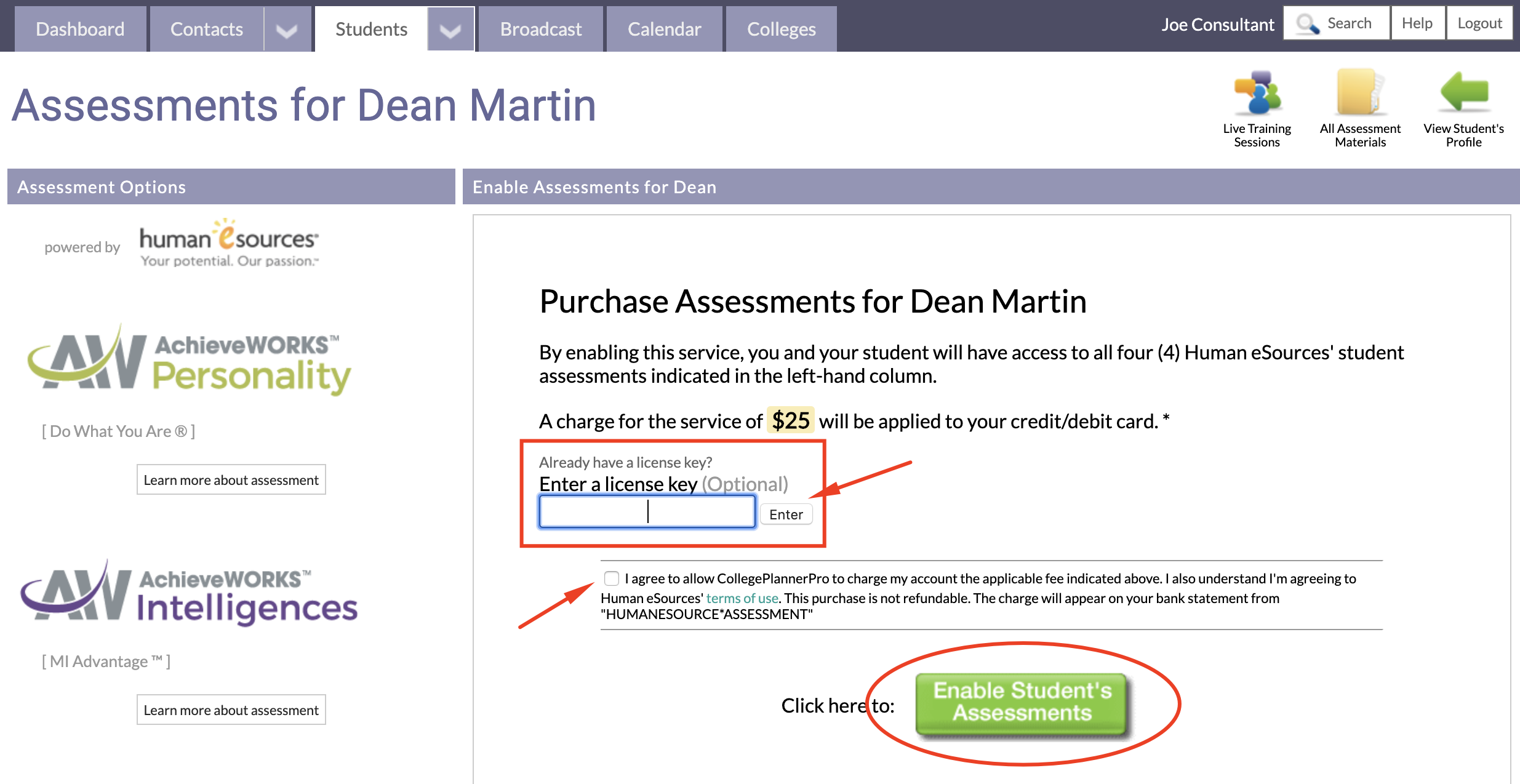 A couple of other things to note:
Once you've redeemed all of your license keys and are ready to purchase additional assessments - All 4 AchieveWorks assessments come in a bundle for $25 per student. Purchases are made on an individual basis from the student profile.
You have access to AchieveWorks training sessions hosted by the Human eSources team. You can schedule a webinar session here: https://www.collegeplannerpro.com/achieveworks-assessments-trainings/