While College Comparative Reports are meant to be created and shared within CollegePlannerPro, some consultants may wish to further analyze college data using a program such as Microsoft Excel.
To export your report, head to the Comparative Report you'd like to export and click on the button in the top right corner that says, Print College Report.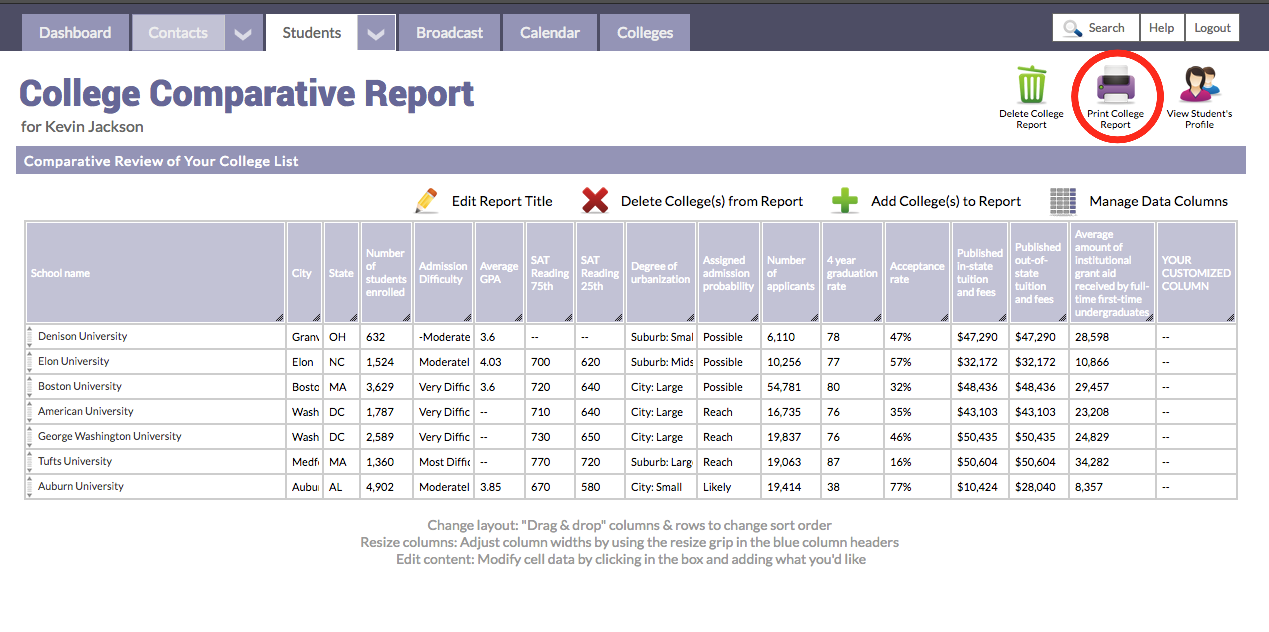 A new window will appear to print the document, but instead of printing, click cancel.
Highlight all of the information you'd like to paste into a CSV file, excluding the heading at the top of the page, and copy it to your clipboard.

Next, open your CSV application and right click to paste, but instead of clicking paste, select, "Paste Special...".
Another new window will appear where you will select the work, "Text" and then hit OK.
Your Comparative Report should paste correctly into your CSV file for you to organize and share with your students!
Helpful (related) Articles: