This article discusses how to make a PDF of your College Profile Report. You can then save the PDF and/or email the report to Students and Parents.
How to create a PDF of the College Profile Report
Navigate to the student's profile page and select the College Profile Report
Select the "Preview College Report" button in the Toolbar.
Select "Proceed to Print Report Window"
On the print menu, select "Save as PDF" for the destination
You will now have a saved PDF file of your College Report on your computer's hard drive
You can upload it to the Student's profile within CustomCollegePlan or email it to them as an attachment.
Important Note:
Each web browser and printer may have unique PDF options and terminology. Below are examples with screenshots based on different browsers.
Example of Print/PDF option using Firefox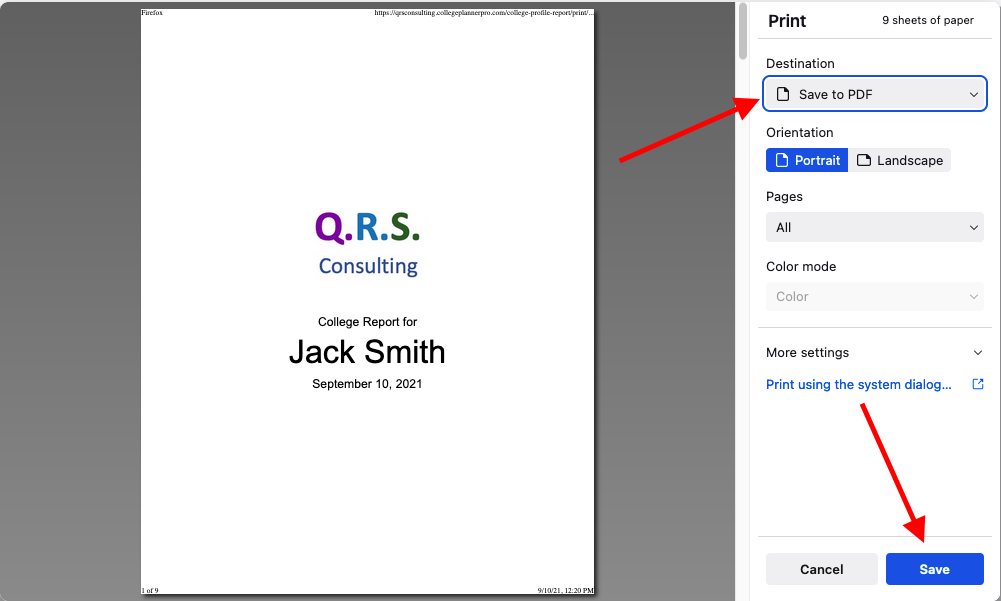 Example of Print/PDF option using Safari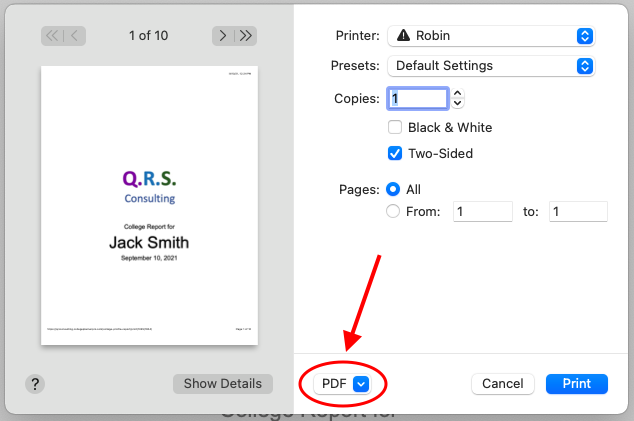 Select "Save as PDF"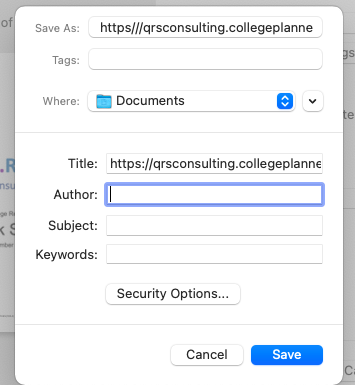 Example of Print/PDF option using Chrome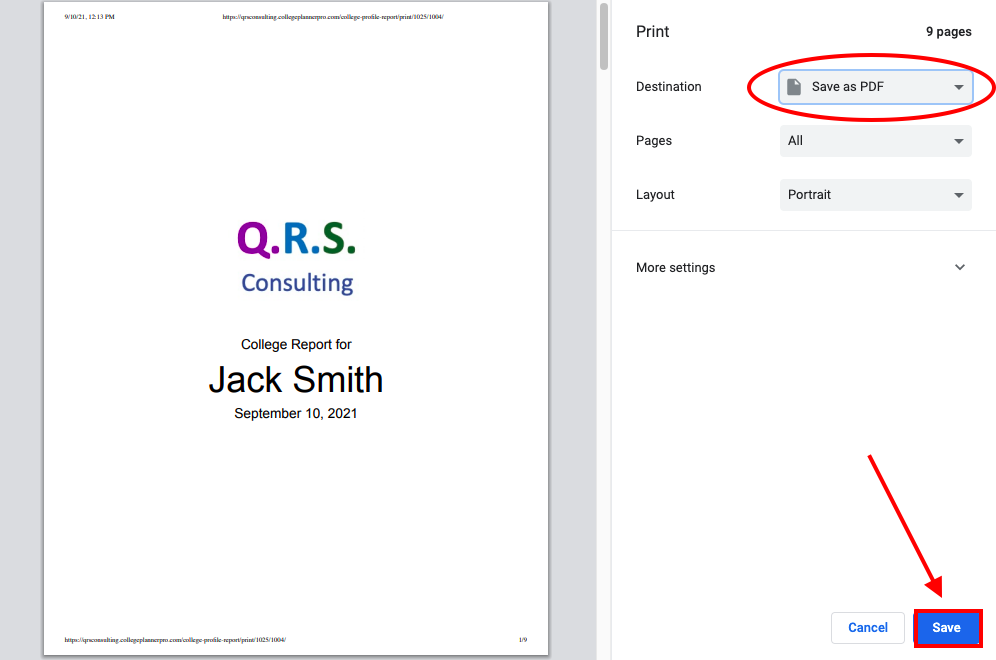 Helpful (related) Articles: