How to preview and print your report
Start by going to the Student's Profile Page, then select the appropriate College Profile Report from the College Profile Reports section (middle column)
Select the "Preview College Report" button in the Toolbar
You may scroll through the document to review it.
When ready, select "Proceed to Print Report Window"
Review settings for your printer and click the "Print" button.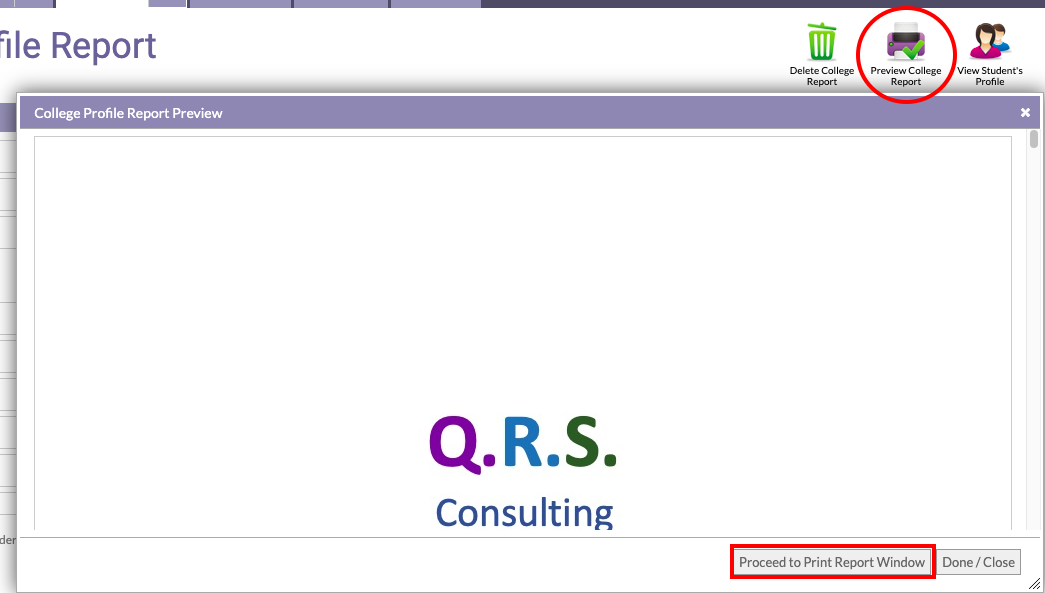 Important notes regarding print settings:
Each web browser and printer may have unique print options and functionality. This may result in differences in white space, margins, and other subtle variations. You may need to adjust your selections within your browser's printer settings to fix any display issues.
Do not use the "Shrink to fit" or other similar settings, as this will alter the size of report elements and potentially cause misalignment of the items. The reports have been designed to fit 100% of a printable page on an 8.5" x 11" sheet of paper.