It may be helpful to create a prospective student report. Through your CollegePlannerPro account, you can easily accomplish this. Please note, you are able to email Parents of prospective students via the "Broadcast Email" module. For more information see, "How do I create a Broadcast message recipient list?"
How to create a Prospective Student Report
Navigate to the "Contacts Main" page
From the "Reports" section, select "Prospective Student Report"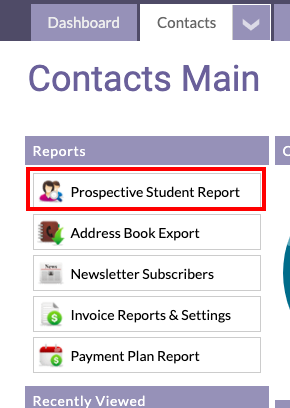 Select the data to be included in your report
Click "Generate Report" (you may view the report online or download and print it)