Notes may be included on requirements that have been added to a college profile.This is a great way to provide more detailed information for your students relative to the requirement. In addition to providing more information, you may also include a clickable link which will direct the student to more information. You may add a note to requirements for all students and also just for specific students.
How to Add a Note to a Requirement

1. Navigate to the college and select the "Students, Deadlines & Requirements" tab 
2. Choose the requirement you want to add the note to
    (If the requirement is not yet listed, add the requirement. For more info on adding a requirement to a college profile, see articles listed below.)
4. Within the requirement, click on "Edit notes"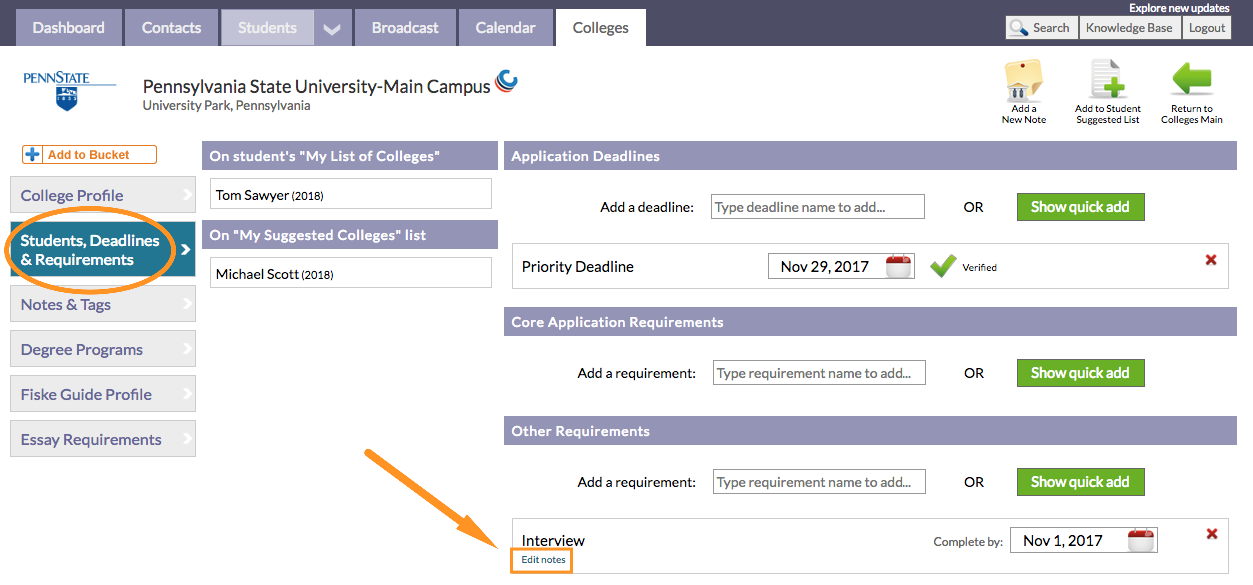 5. Type or paste the content of your note and then select "Done/Save"
Note:
You may add a url address so that student may easily navigate to the link.

You may edit the note at any time.
Helpful (related) articles
Related terms: more information on a requirement, requirement notes, requirement links, requirement information