You may view the College deadlines assigned to a specific student both on the Student profile within CollegePlannerPro and also on the Student's account within CustomCollegePlan. The report may be viewed on-screen or exported into a spreadsheet. You may also create a report listing all of the college deadlines for all of your students. For more information on that, see "How do I create a College deadline report for all students?"
Within CollegePlannerPro (your consultant account):
1. Navigate to the Student profile and click on the "Requirements, Deadlines & Notes" button located between the college lists.
2. Select the "Application Deadlines" tab to view all by deadline types, or select "Application Deadlines (by College)" to view all deadlines grouped by college.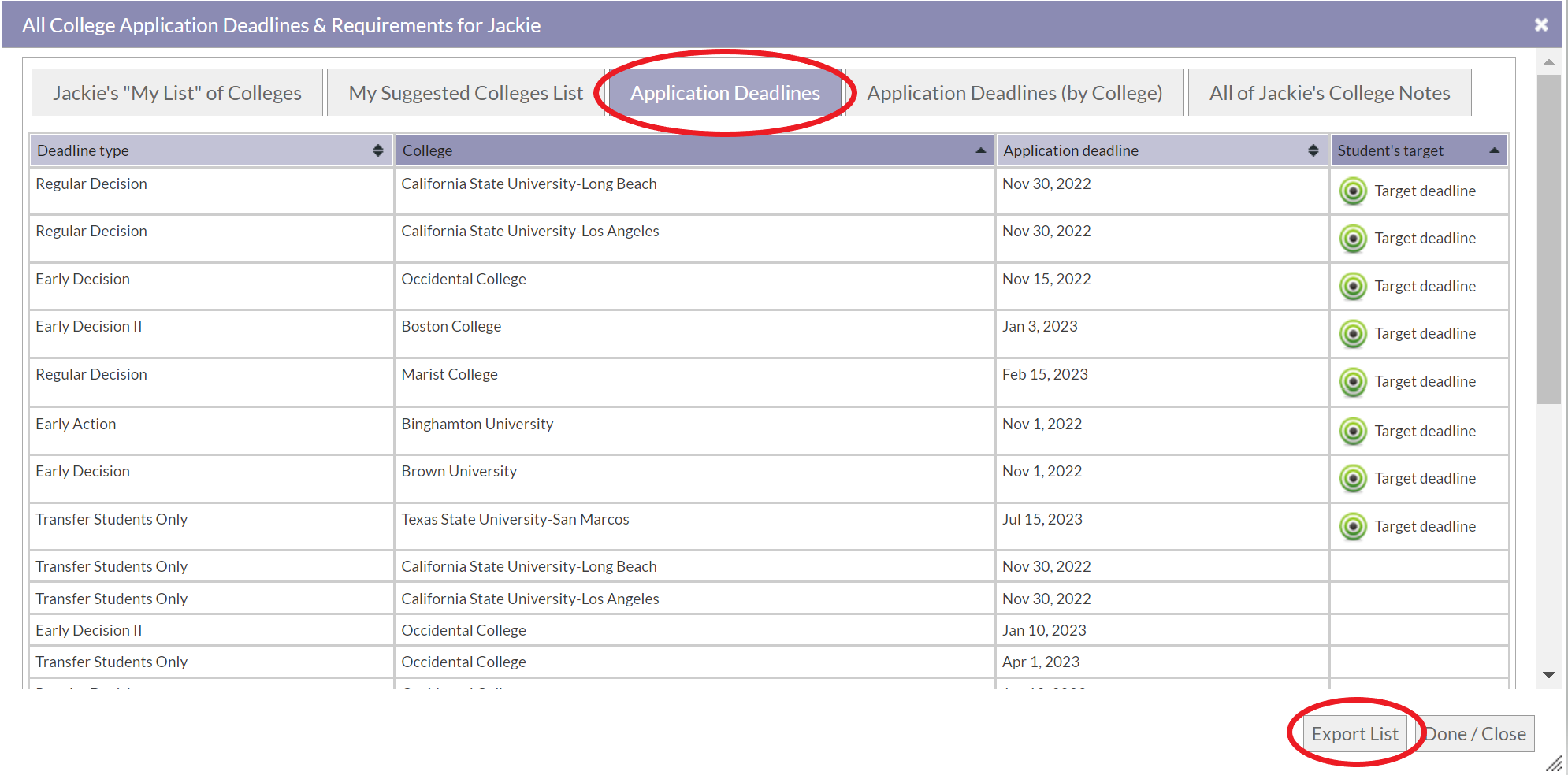 You may sort the deadlines by "Type", "College", "Deadline" date, and "Target"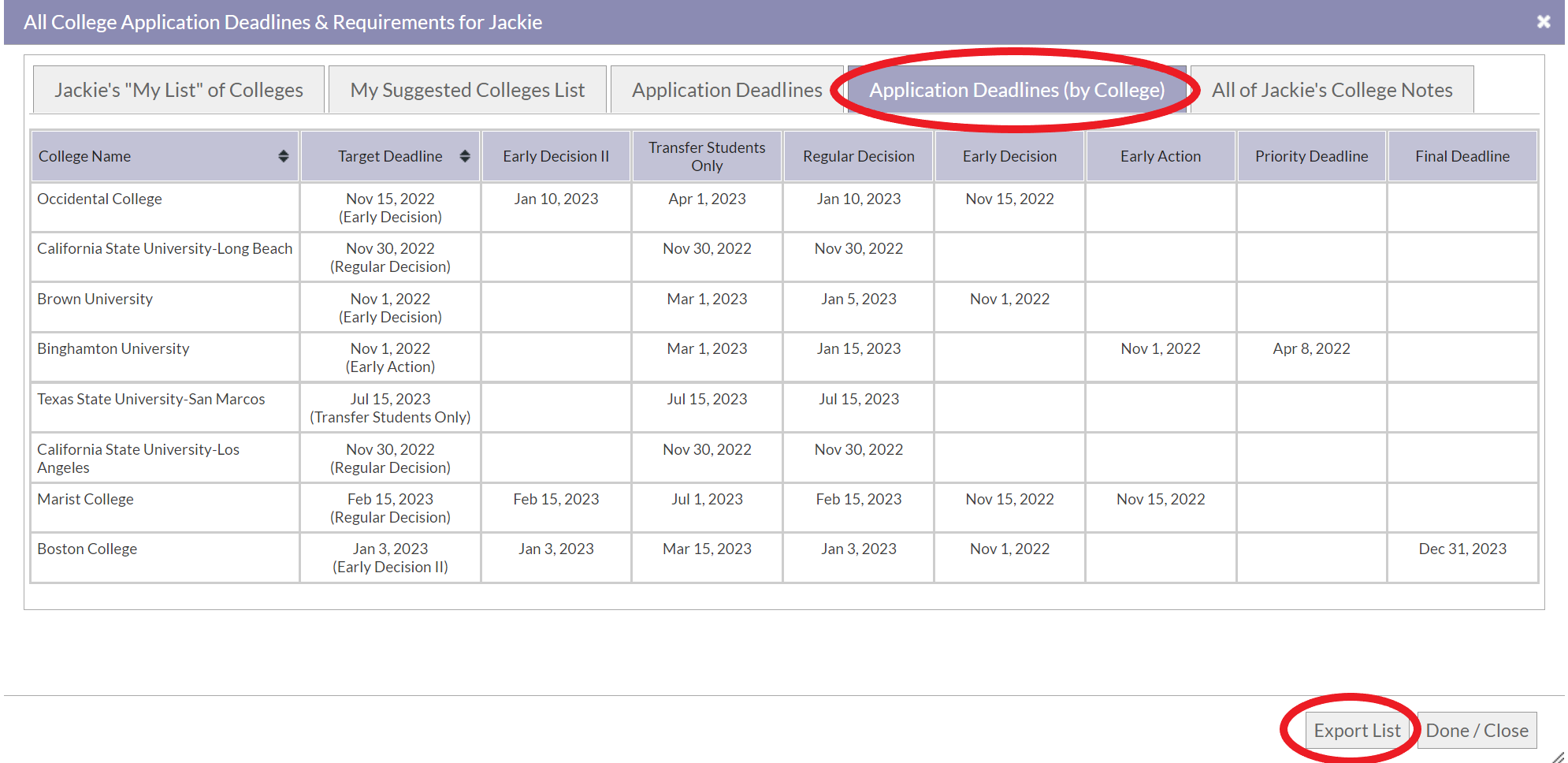 You may sort the deadlines by "College" and "Target Deadline"
Within the Student's CustomCollegePlan account:
The Application Deadlines may be displayed on the student's CustomCollegePlan account on the "College" tab, on the "Application Outline" tab, and also on the student's Calendar. Only the "target" deadlines will be displayed on the Colleges tab and the Calendar. All deadlines will be displayed on the Application Outline tab.