You may customize the labels for admission probability so that the terms you use within your practice will be displayed. "Likely", "Possible" and "Reach" are default settings and can easily be changed by you. You may also add a fourth admission probability category. For more information, see "How do I add a fourth admission probability label?"
How to change admission probability labels:
Navigate to your Dashboard, click on the "My Setting & Preferences" button in the toolbar

A new dialog window will open
In the "College Profiles" section (center column), scroll down to "College Admission Probability Labels"
Change the label(s) from the default term to your own term (for example change from "Possible" to "Target")
Click "Save All Settings"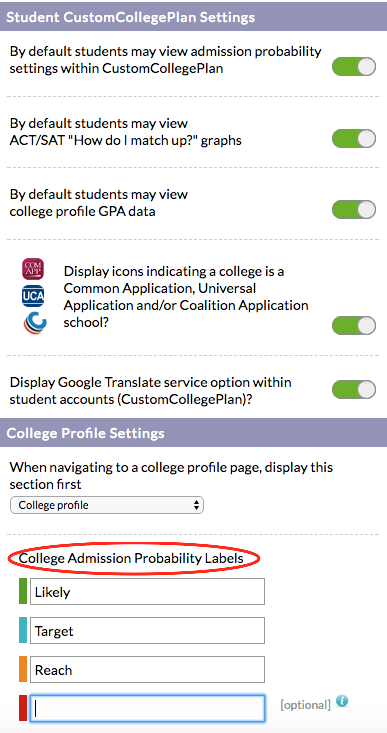 Note: Please be advised there is a limited about of character space, so labels may need to be abbreviated to fit.
Helpful (related) articles