It may be beneficial for you to be able to see what colleges are being considered and reviewed so that you may update deadlines and requirements, or enhance the profile with notes and images. You may want to view all of the colleges listed on the student's "My List of Colleges" and/or on your "My Suggested Colleges". In addition to selecting which list you would like to view, you may also choose to view these lists by student graduation year.
How to view Student Lists of Colleges
1. Navigate to the Colleges Main page
2. From the Reports section, select "View Student List Colleges"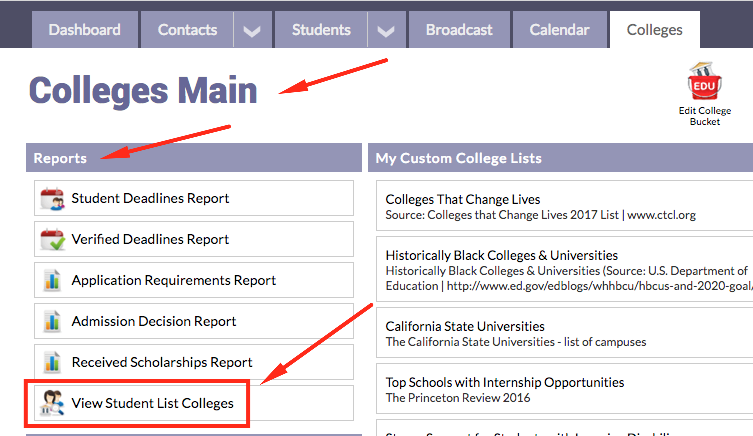 3. Select the list you would like to view – your "Suggested List" or the student "My List"
4. Now select the graduation year(s) you would like to view