Purchasing Prompt for a student
First, Prompt must be purchased for the student, which can be done via the Prompt button in the center column of the student profle page in CollegePlannerPro (all the way at the bottom):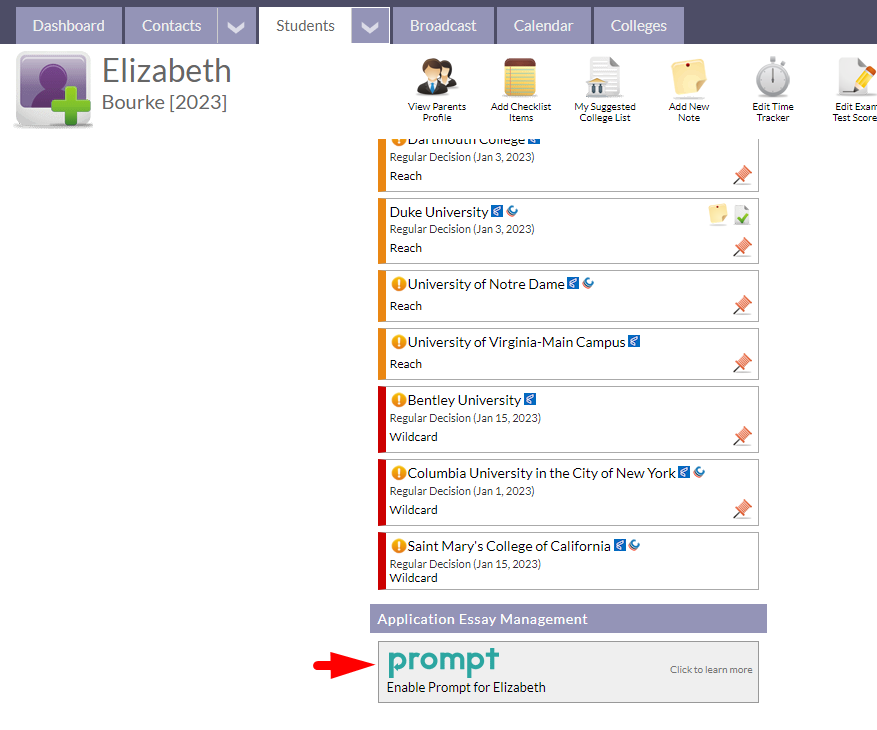 Once you have purchased access to Prompt services for your student(s), you may control whether or not the student can access Prompt from within their CustomCollegePlan account.
Controlling visibility of the Prompt "Writing" tab in CustomCollegePlan
On the student's profile page in CollegePlannerPro, click Account Settings.

In the pop-up window, you will see the toggle for the Prompt Platform.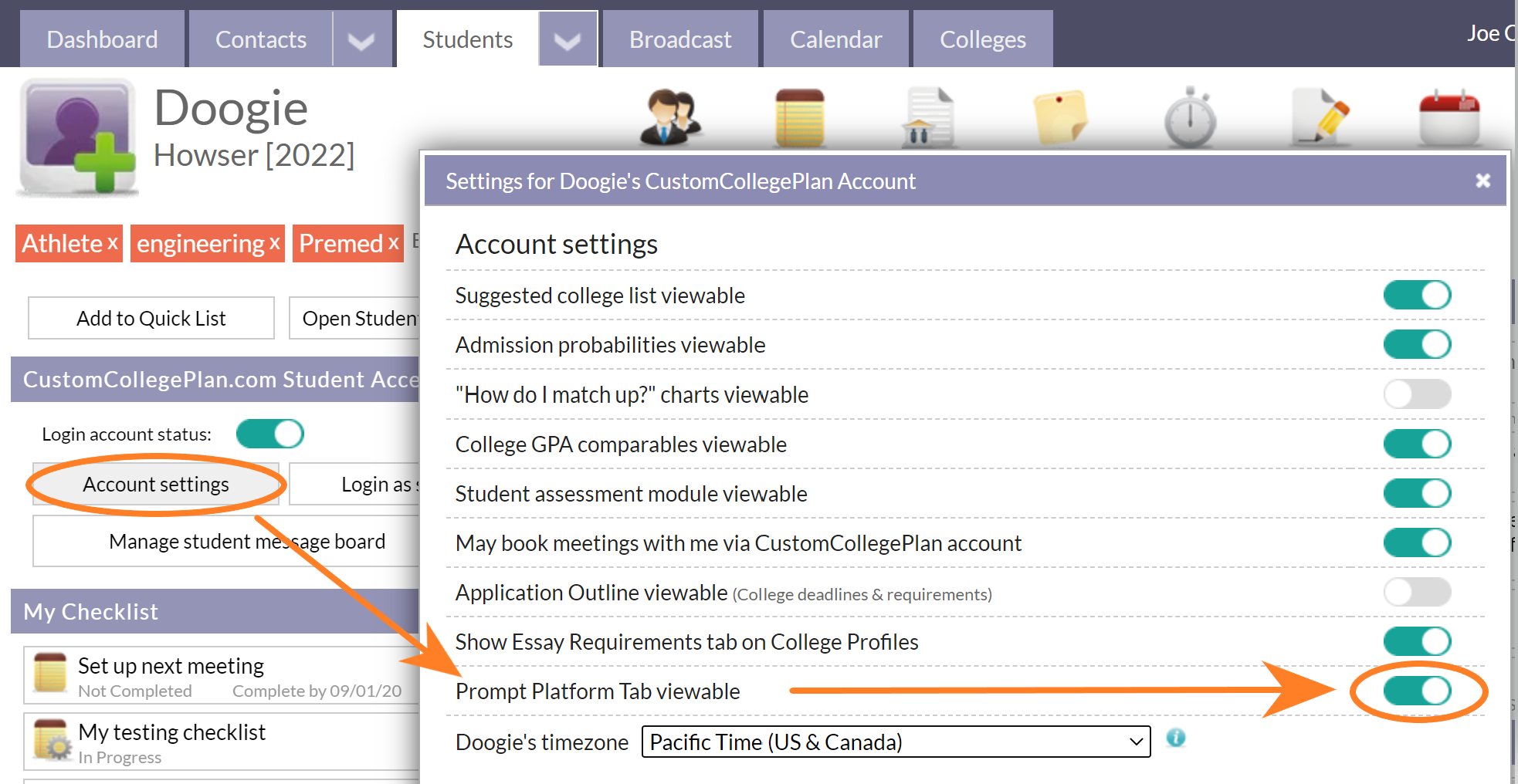 When the Prompt "Writing" tab is made visible to a student, they will see it in their CustomCollegePlan account, as shown below.