Once you have purchased access to Prompt services for your student(s), you may wonder if they now can see the essays from within their CustomCollegePlan accounts. In order to grant them visibility to this tool, you must enable a setting within their student profile.
Enabling the Prompt Essay Tab for your students
Simply head to the student's profile and navigate to their Account Settings.

In the pop-up window, you will see the toggle for the Prompt Platform switched in the off position (gray).

Click on the toggle to turn it to the green position which will allow the student to view this tab within their CustomCollegePlan account.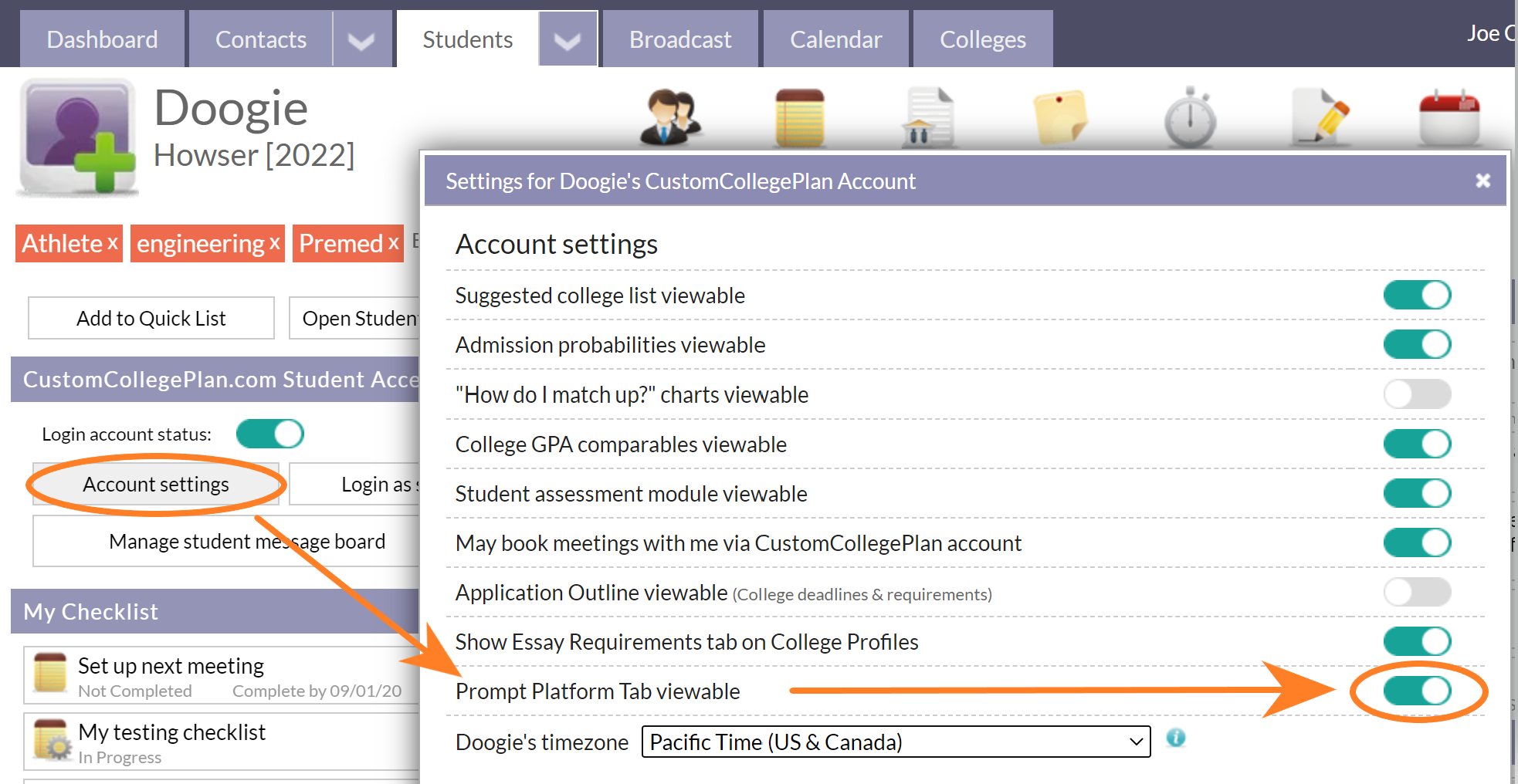 After the above steps are complete, your students will be able to log in to their CustomCollegePlan accounts and see a tab called "Essays", as shown below.

Helpful (related) Articles