CollegePlannerPro provides you the opportunity to set up your system to function according to how you like to do things. Here are a few ways to customize your account. From your Dashboard, navigate to "My Settings & Preferences" and view the information under the heading "General Preferences" on the right.
Please note: When making any changes on this page, you must scroll to the bottom and press "Save All Settings" for these changes to remain in place.

How to set up what tab is displayed after logging into your account:
You may choose to start on any of the following tabs, just select the one that works best for you:
Dashboard, Contacts, Students, Broadcast, Calendar, or Colleges.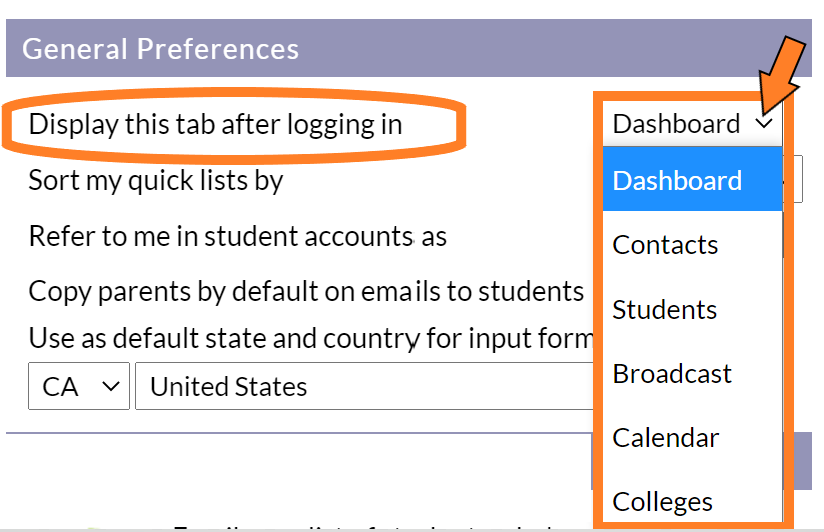 Select what sort order your Quick Lists are sorted by:
The Quick Lists are dropdown lists on the Student's and Contact's tab (learn how to add students to your Quick List here). This setting allows you to select the preferred sort order for your Quick Lists. By default, all students are first organized into their assigned graduation years. From there, your options to sort are: "Ordered added", "Last name" or "First name".
Choose if you would prefer to be referred to as Consultant, Counselor, or Coach:
This setting allows you to determine whether the term "consultant", "counselor", or "coach" is used in reference to you on students' CustomCollegePlan accounts.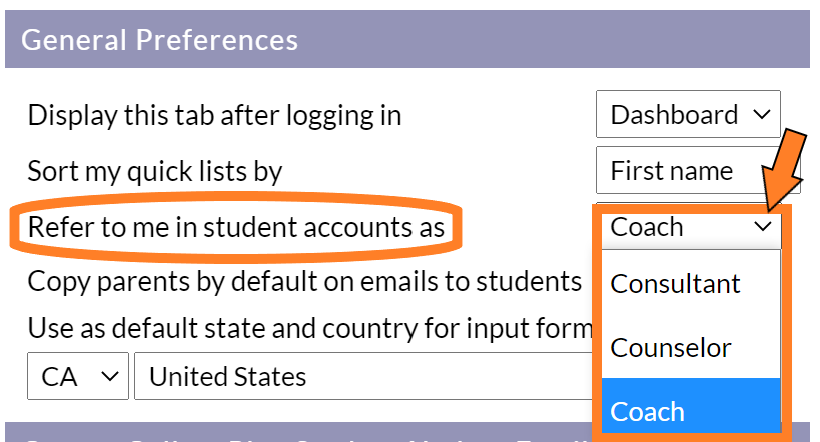 Select copying parents on all emails to students:
You may set up your account so that each time you email a student, their parent(s) will automatically be selected as "YES" to be copied in. These emails include emails set up through "Notes", "Calendar events", "To-Do alerts", and "Email Info for login information".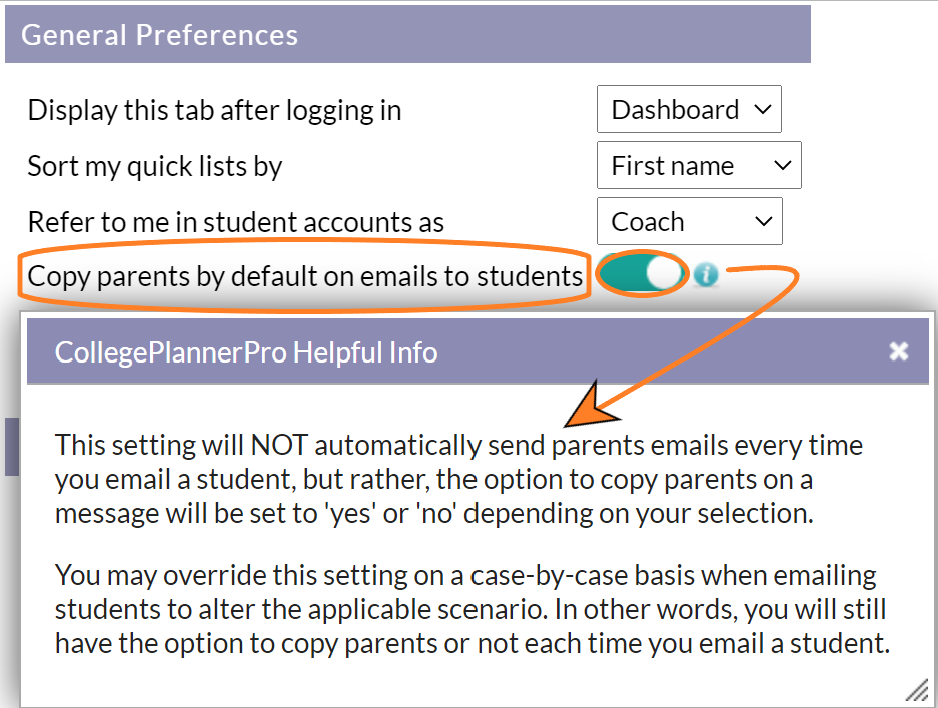 Set up a state and country for input forms for your Contacts and Students:
If you would like to set a default for a state and country, enter the appropriate details and hit "Save". Each time you set up a new contact or student, this data will be populated, however, you may override this when necessary.