This article is a part of our New Member Training Guide in the General Introduction section. Return to the New Member Training Guide homepage here.
Each student client you work with can be set up to have their own student account, which we call CustomCollegePlan. This account provides a way for them to log in to their own profile. Once inside their profile, students can see To-Do items, their college lists, admission tasks, add ACT/SAT test scores, and communicate with you.
How to enable a student's CustomCollegePlan account
1. Navigate to the student's profile within CollegePlannerPro
2. In the top left corner of the student's profile toggle the Account Button from Disabled to Enabled.

In order to enable a Student's CustomCollegePlan account these are the requirements:
Sending the student (and - optionally - their parents) CustomCollegePlan login information
For your student to be able to log in to their account, they will need to set up a password for their account. This is done by providing the student with a one-time activation link. To invite the student to create their password, use the "Email Student Name activation info" button. No email will be sent immediately; instead, a dialog window will open with additional options. Select the appropriate options and click "Send Email" to email your student their account activation link.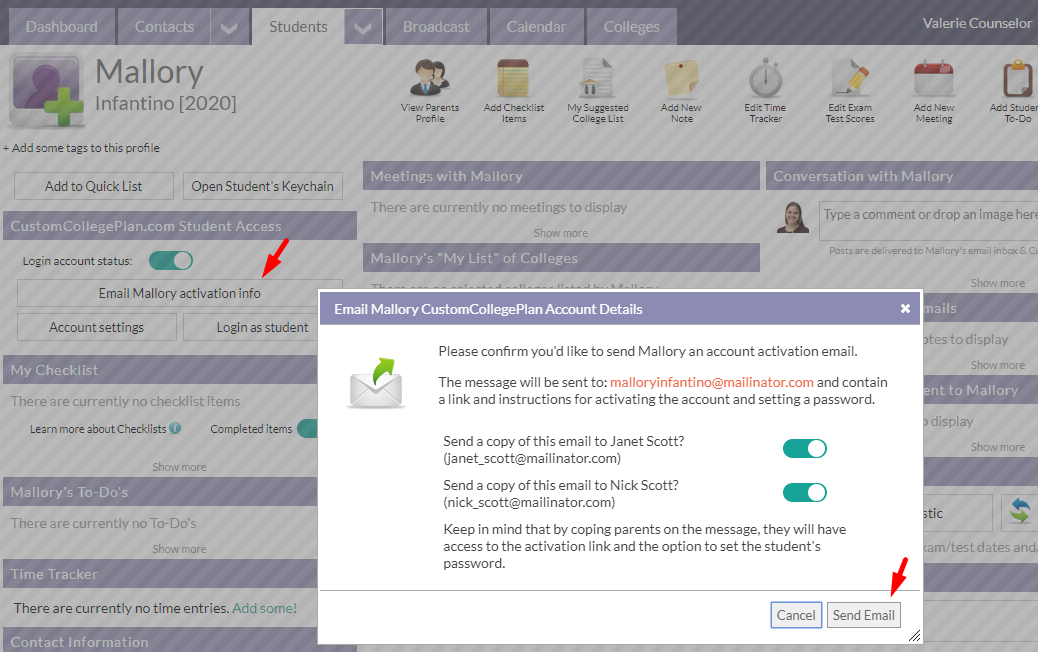 Your student (optionally their parents) will receive an email message containing the Activation link along with their Username (which is their email address). The email looks like this:
If you prefer to invite your student to activate their CustomCollegePlan account within the context of your own email or message, simply copy the activation link from within the Account Settings: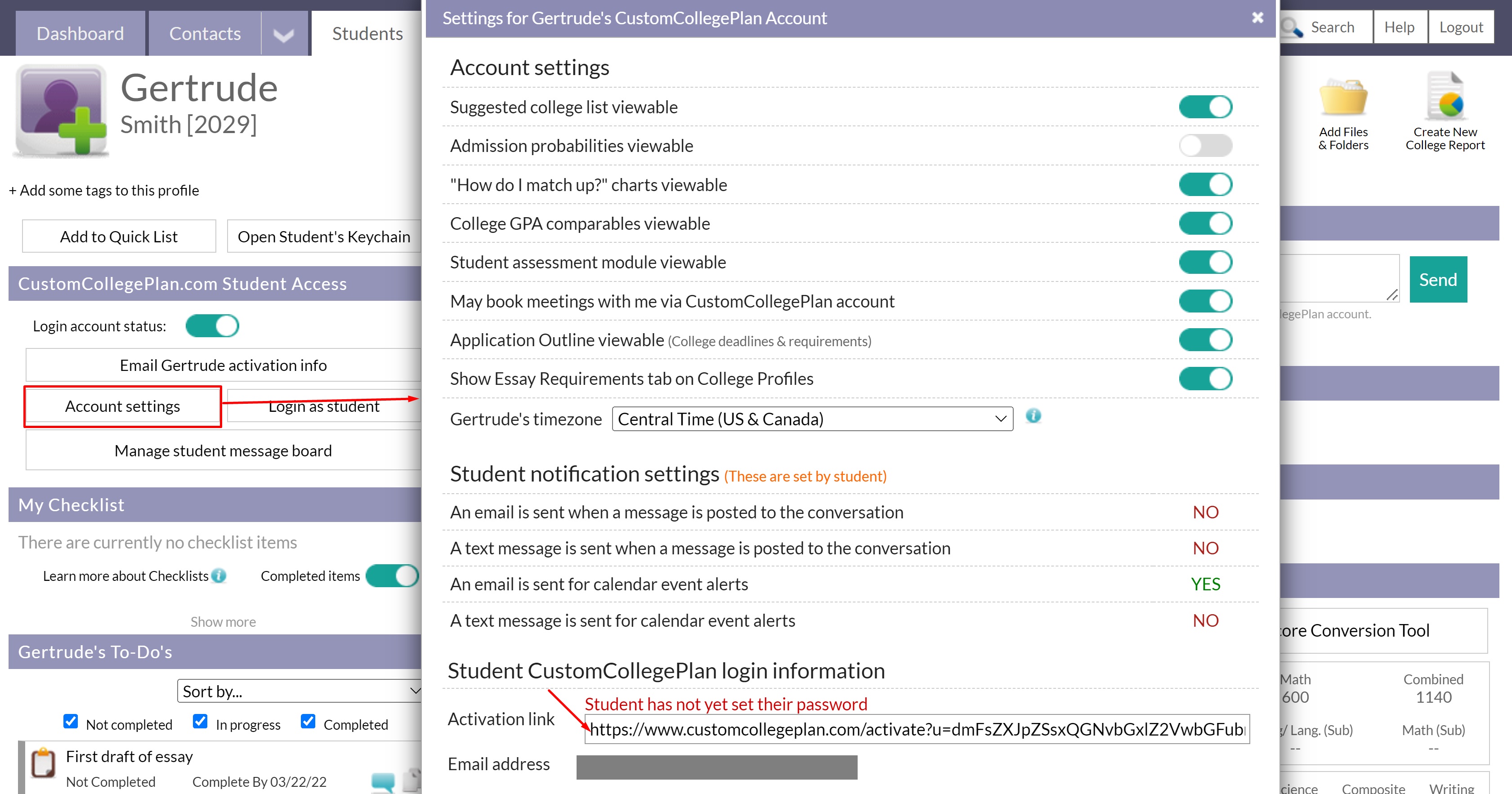 Getting Oriented
Check out our student eBook for a handy guide to pass along to students/parents as they get started navigating the student account. You can send the eBook link in an email, or share it via the Files/Folders section.